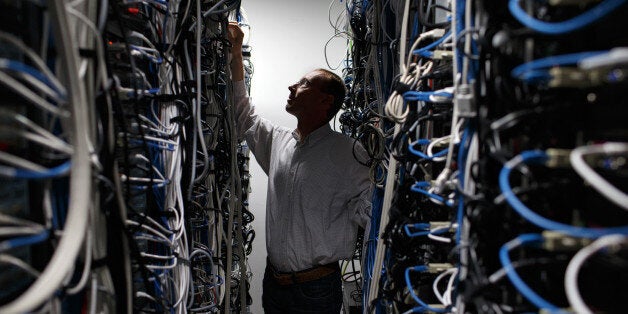 BRUSSELS -- In 2006, Spotify began as a highly successful European start-up. However, the company would have been stone dead by now if it hadn't made the decision in 2011 to expand to the United States.
Large parts of Spotify's profits are taxed in the U.S., and a lot of jobs moved across the Atlantic while Europe has been standing idly by. Spotify is but one of many European inventions of which the Americans reap the benefits.
This exodus is dramatic if you consider the staggering youth unemployment in Europe: in some member states almost 50 percent of young people are out of a job or training. The lion's share of the sluggish European job creation occurs in companies that were established before 1950, while in the United States it is newly founded companies like Uber and Airbnb that are creating new jobs. But this does not need to be an inevitability. According to the European Commission itself, we could create almost 900,000 new jobs if we would tear down the national borders that currently divide our 28 digital markets.
It's not just start-ups that suffer from a lack of unity in the European digital and telephony market. Also consumers fall victim to it. Everybody who crosses the border from one member state to the other -- and that happens quite often in our geographically little continent -- knows that your telephone and data traffic falls out. The software for your smartphone must first pick up the signal of the other national carrier before you can resume your phone call.
European technology and Internet companies are stuck in national straitjackets.
European technology and Internet companies are stuck in national straitjackets. We have 28 national regulators ruling little fiefdoms and 28 ministries of finance regarding the telecom sector as their private cash cow through the issuance of all kinds of frequencies. It is not surprising that of the 19 largest Internet companies in the world, 10 are located in the United States and nine in Asia. The 10 largest high-tech companies are also American or Asian: Apple, Samsung, Microsoft, Google, IBM, Intel, Cisco, Oracle, Hewlett-Packard and Foxconn.
A single European regulator enforcing a single set of rules in all member states could bring about a unified European telecom market in the blink of an eye. But member states heavily oppose the relinquishment of national oversight and having to transfer it to the European level. At the same time, they know that desperately clinging on to their sovereignty in this field inhibits economic growth. So we always end up with some sort of noncommittal coordination and wishy-washy sharing of best practices among the member states.
Another main problem is our European competition policy. Telecom companies such as Vodafone, Orange and Deutsche Telekom are considered giants in Europe but they are in fact dwarfs in the global arena. Nevertheless, they are closely monitored in order to make sure they do not acquire a dominant position in their national markets. Big players such as Apple and Google can easily impose their conditions, while our European businesses can only grow within their own national market and have, on average, no more than a couple millions of consumers. Achieving a level of 500 million European consumers -- the population of the EU -- remains unattainable.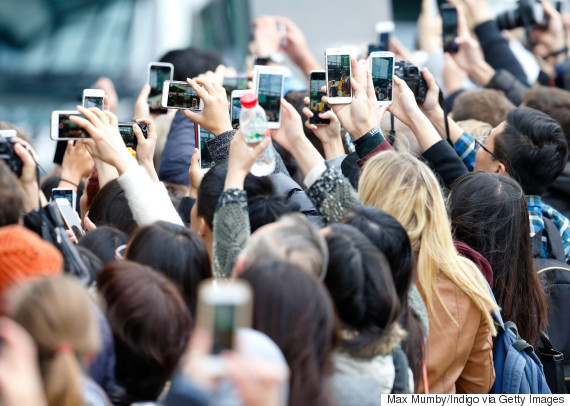 Students take photographs using their mobile phones near Guildford, England. (Photo by Max Mumby/Indigo/Getty Images)
Finally, practices such as roaming charges and geo-blocking are deliberately kept intact by the national monopolists. It guarantees them easy profits at the expense of the consumer. Any attempt from Europe to provide more guidance on the telecom market is torn to shreds after strong lobbying by national supervisors and companies. This reality only benefits the interests of the bosses of national watchdogs and companies, leaving European consumers out in the cold. The costs of an intra-European telephone call and data traffic remain sky-high. A phone call from New York to Los Angeles and from Anchorage to Honolulu costs the same as a call to your next door neighbor. In China, a call from Beijing to Shanghai costs about two cents per minute. A call that is comparable in distance on the European continent will cost you much more. The European Council made the vague promise to end roaming charges in Europe in 2017 at the earliest, but it is still not clear whether "roaming" will disappear completely.
So, Europe needs to break down the unholy alliance of national regulators, national companies and national ministries of finance. It is now or never. Instead of the half-baked compromises that the European Council cooks up every three months, we need an ambitious and far-reaching telecom package that creates a united European telecom market. A package that sweeps all taboos off the table.
Europe needs to break down the unholy alliance of national regulators, national companies and national ministries of finance. It is now or never.
The starting point should be a truly European market in which consumers can subscribe to any telecom provider they want, without incurring roaming costs, without being asked where they live in the EU. This will create pan European operators.
We also need to bring down the national compartments in telecommunication law, copyright, spectrum and data protection. So that -- from the start -- new developments, applications and other innovations can be rolled out in the whole union, no longer having to pass 28 national checks but one European check.
This single European authority should ensure that the case law of the internal market will directly be applied to the telecom market as well. This will trigger a second wave of economic integration in the Union. The "Cassis de Dijon" was a landmark judgment by the European Court of Justice in 1979 stating that a product approved by the authorities in one member state automatically can be sold in other member state. This principle should be applied to the entire European economy.
We need to end once and for all the European aberration in which markets of the past are given preference over markets of the future.
PHOTO GALLERY
16 Can't-Miss European Destinations
Calling all HuffPost superfans!
Sign up for membership to become a founding member and help shape HuffPost's next chapter