The Department of Homeland Security may ban passengers from carrying laptops onto some U.S.-bound flights from Europe, expanding on a ban imposed on some flights from the Middle East and North Africa, sources say.
Several unnamed U.S. and European officials confirmed the likelihood of the updated ban to Reuters and other media outlets Wednesday afternoon. The formal announcement is expected to come Thursday.
A DHS official told HuffPost that the department is still just exploring the possibility of extending the ban and did not comment on reports that it could apply to Europe.
"No final decisions have been made on expanding the restriction on large electronic devices in aircraft cabins; however, it is under consideration," spokesman David Lapan said. "DHS continues to evaluate the threat environment and will make changes when necessary to keep air travelers safe. When there are changes, we'll announce that."
The first ban was issued in March in response to concerns that terrorists could conceal bombs in electronic devices brought on board.
It's unclear at this time which European countries would be included in the updated ban and whether it would apply to devices beyond laptops.
The first iteration of the ban affected passengers aboard direct flights to the U.S. from 10 airports in Egypt, Jordan, Kuwait, Qatar, Morocco, Saudi Arabia, Turkey and the United Arab Emirates. The ban applies to laptops and all devices larger than a cellphone, including tablets, cameras, DVD players and electronic games.
Affected airlines were Egypt Air, Emirates, Etihad Airways, Kuwait Airways, Qatar Airways, Royal Air Maroc, Royal Jordanian, Saudia and Turkish Airlines.
Passengers traveling with affected devices will be required to store them in their checked baggage. Amid concerns that the devices' lithium-iron batteries could start a fire ― which happened 33 times last year ― in the cargo hold, the DHS is reviewing safety protocols, Reuters noted.
This is a developing story. Check back for updates.
Before You Go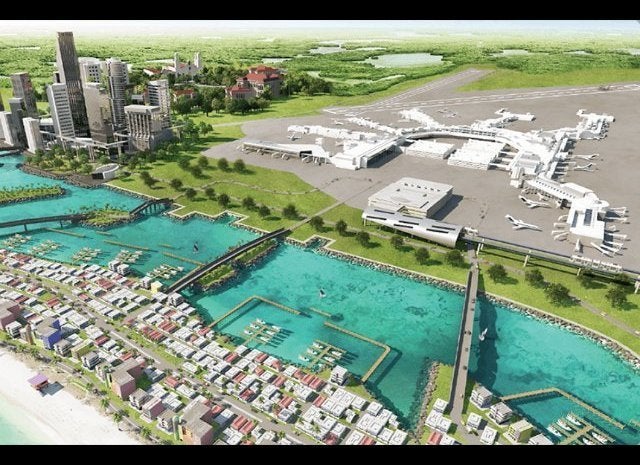 Airports with Awesome Amenities
Popular in the Community