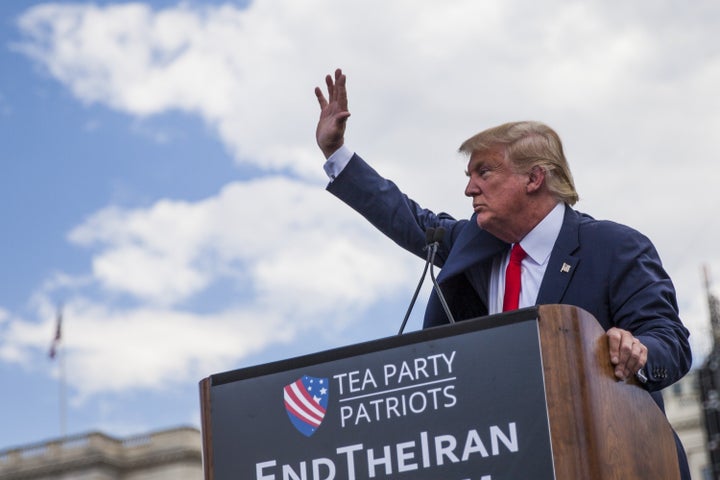 BERLIN ― Europe needs to think about developing its own nuclear deterrent strategy given concerns that U.S. President-elect Donald Trump could scale back U.S. military commitments in Europe, a senior member of Chancellor Angela Merkel's conservatives said.
Roderich Kiesewetter, foreign policy spokesman for the conservative bloc in parliament, told Reuters that Germany could play an important role in convincing nuclear powers France and Britain to provide security guarantees for all of Europe.
"The U.S. nuclear shield and nuclear security guarantees are imperative for Europe," he said in an interview. "If the United States no longer wants to provide this guarantee, Europe still needs nuclear protection for deterrent purposes."
Kiesewetter's comments reflect grave and growing concerns across Europe about what Trump's election will mean for the United States' commitment to NATO and to providing a strategic nuclear deterrent against a potential attack by Russia.
In his campaign speeches, Trump repeatedly called for Europe to do more for its own defence and said Washington might not defend a NATO member that had not shouldered its fair financial share of the costs of the alliance.
He also praised Russian President Vladimir Putin despite his annexation of Ukraine's Crimea region in 2014 and his intervention in Syria, where Russian air strikes have killed many civilians as well as insurgents.
Kiesewetter said he was not reassured by President Barack Obama's comments on Monday that Trump would maintain core strategic relationships, including with NATO.
"That's all fine and good, but we have to measure Trump by his actions," Kiesewetter said. "Europe must start planning for its own security in case the Americans sharply raise the cost of defending the continent, or if they decide to leave completely."
Kiesewetter said a Franco-British nuclear umbrella for Europe would be costly, but could be financed through a joint European military budget that is due to begin in 2019, along with joint European medical, transportation and reconnaissance commands.
He said he had proposed development of a European nuclear deterrent within security circles before the U.S. election, with little result, but believed the suggestion would be taken more seriously after Trump's win.
Kiesewetter said Germany should not aim to become a nuclear power itself, so as to discourage any proliferation moves by other European countries.
"We have to plan ahead and cannot let ourselves be surprised," he said.
German Defence Minister Ursula von der Leyen and other senior government officials have said it is clear that Trump's victory means Germany and Europe will have to take on more responsibility for their own defence.
Rainer Arnold, defence spokesman for the Social Democrats in parliament, dismissed Kiesewetter's suggestion as "off base," saying Trump's own U.S. Republican Party would never accept a weakening of NATO and would be sceptical about any plans to boost European nuclear capabilities.
Popular in the Community