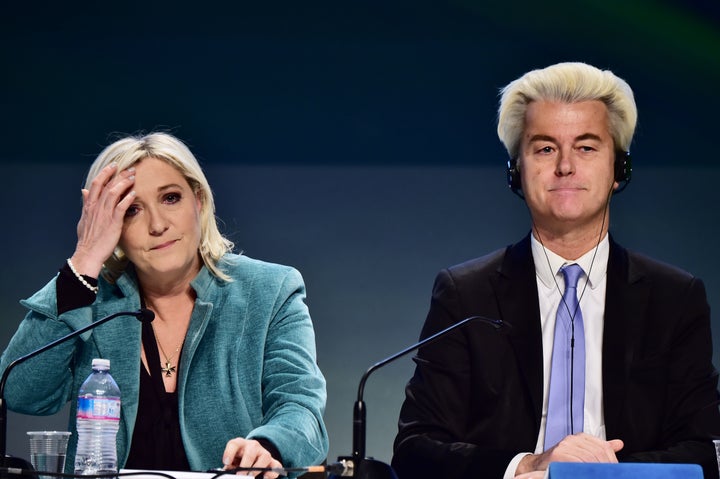 Europe is still reeling from a tumultuous year after the fractious Brexit vote, multiple terror attacks and an ongoing refugee crisis. On the heels of this turmoil, Germany, the Netherlands and France are all set to hold elections in 2017 ― three states where populist far-right parties look set to make significant gains.
The past year has been a boost to these anti-EU, anti-immigration parties, which have rushed to capitalize on economic, political and ethno-nationalist frustrations. In the months ahead, some of the most well-known populist far-right politicians will see if their rising public support can actually translate into political power.
Although these parties are promoting a narrative of a surging silent majority that will upend "elite" politicians and return power to their narrowly defined version of "the people," there is nothing inevitable about the populist far-right's rise. This was evident last month when Austria's Freedom Party candidate Norbert Hofer lost a presidential election that he was widely expected to win.
Current polls also show that in each of Europe's major upcoming elections, the populist far-right is far from governing. The surprising results of the U.S. elections and Brexit referendum have buoyed these parties' hopes, however, and given them a talking point that the public should not believe the polls.
Here is a look at the state of major far-right parties in the three European nations that will hold elections in 2017.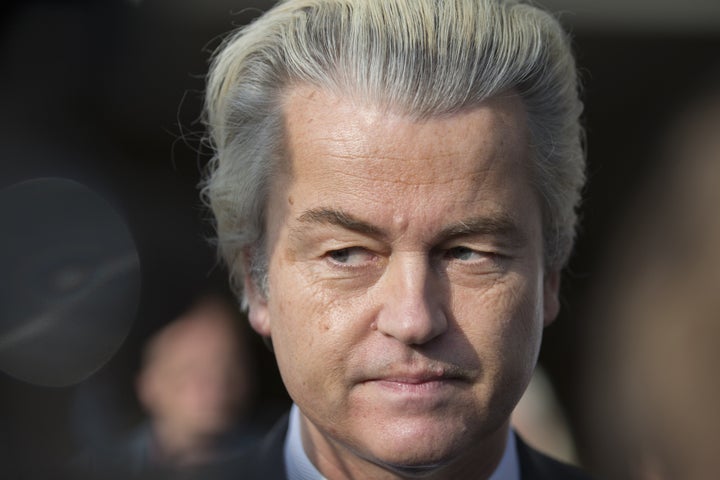 The Netherlands: Geert Wilders and The Party for Freedom
Scheduled Election Date: March 15
The first major election in Europe is scheduled to take place on March 15 in the Netherlands. Dominating headlines and leading polls ahead of this vote is Geert Wilders, the country's populist anti-Islam politician and leader of the Party for Freedom, or PVV.
Wilders has been a consistent presence in Dutch politics since at least 2004, when he split with the People's Party for Freedom and Democracy, or VVD, after it backed Turkish accession talks with the European Union. Forming his own party in the aftermath, Wilders has positioned himself as one of Europe's loudest far-right voices.
Wilders, like many far-right populists, has defined himself through opposition. He is against the EU, the Euro currency and immigration. Most fervently, he opposes Islam, which he describes as a totalitarian ideology. Some of Wilders' anti-Islam policies include calling for a ban on the Quran, halting immigration from Muslim majority countries and deporting Dutch Muslims with dual citizenships if they break the law. He also wants to ban mosques and shut down Islamic schools, as well as asylum centers.
Wilders has maintained a consistent spot in the limelight through his extreme platform and Islamophobic rhetoric. He's also aligned himself with likeminded populist figures such as France's Marine le Pen and President-elect Donald Trump, who he openly supported earlier than most of Europe's far-right. In early December, Wilders was back in the headlines after he was convicted, though not penalized, in a hate speech trial for discriminatory remarks he made against Moroccans at a campaign rally in 2014. Less than two weeks later he was voted Dutch politician of the year in a public television station's poll.
An Ipsos poll of Dutch voters released last month shows that 46 percent believe the PVV will become the strongest party after the election, the highest number for any party running. But given the multiparty structure of Dutch politics, it's extremely unlikely that Wilders will gain power, despite his popularity. The more probable scenario is that a coalition of more centrist-leaning parties band together to form a government, excluding and effectively sidelining the PVV.
Even if this is the case, Wilders will hold seats in parliament and his popularity may force Dutch policy makers to shift to the right. Some policies associated with the populist far-right already have support in parliament. For instance, the country's lower house passed a partial ban on face veils last month, a proposal Wilders supports as an incremental measure towards much more extreme policies.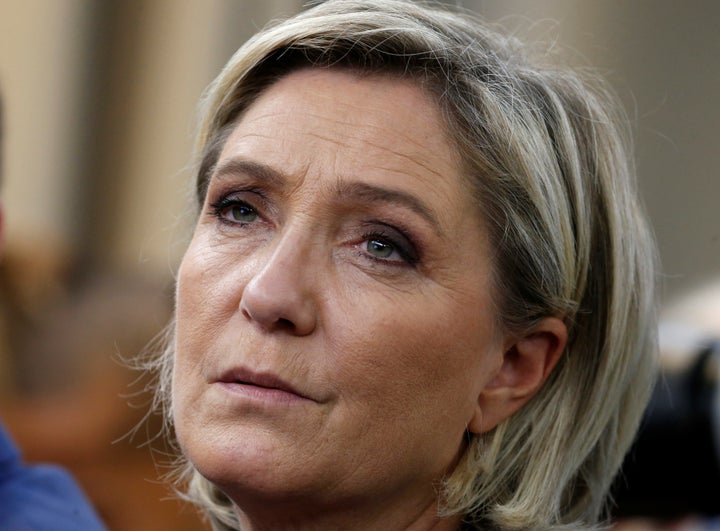 France: Marine Le Pen and The National Front
Scheduled Election Date: April 23
The National Front's Marine le Pen is currently the favorite to make it to France's second round run-off in presidential elections this spring. Although there's no indication she is likely to win the presidency in that second vote, Le Pen is hoping to defy the polls. She has tried to draw comparisons with President-elect Donald Trump's surprise win in U.S. elections, and even showed up in Trump Tower on Thursday.
Much like Trump, Le Pen has been campaigning recently on border security and bringing back jobs ― especially in manufacturing ― from abroad. She is also advocating a return to the Franc for a national currency, and exit from the European Union. The National Front platform also calls for heavy restrictions on immigration, which Le Pen has blamed for terror attacks.
Le Pen took over the National Front in 2011 from her father Jean-Marie Le Pen, one of the founding fathers of modern Europe's populist far-right. She has tried to distance the party from anti-semitism and racism charges against her father, who has been put on trial in the past for his comments minimizing the Holocaust. But the younger Le Pen's hardline stances opposing immigration, Islam and the EU keep the party rooted in populist far-right ideology.
Recent polls put Le Pen at around 22 percent of the vote, which is currently enough to advance her into the second round. In this scenario, she would face conservative Francois Fillon of the Republican party and likely lose handily.
There is also the possibility that Le Pen will be shut out of a second round entirely. Independent Emmanuel Macron has made headway in recent polls to gain ground on Le Pen, creating the possibility that he will be the one likely to face off with Fillon during the final vote. If that were to happen it would be a crushing defeat to Le Pen and the National Front's narrative of a growing movement that will upset establishment politics.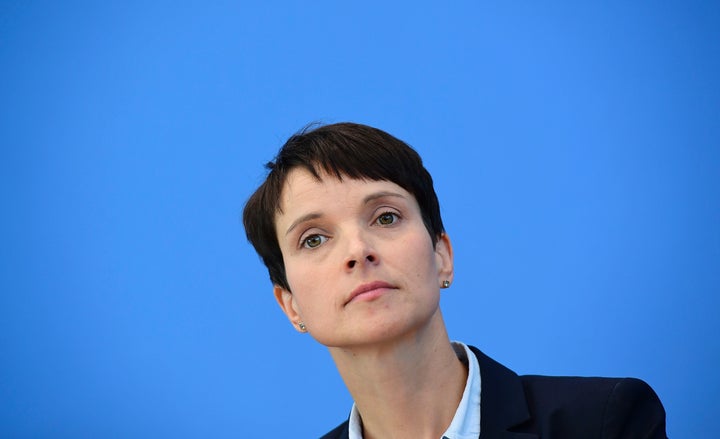 Germany: Frauke Petry and Alternative for Germany
Scheduled Election Date: October 22 (at the latest)
German Chancellor Angela Merkel is seeking to be elected to a rare fourth term in October, but she has faced pressure from the upstart, anti-immigration Alternative for Germany party, or AfD, in the last year. The AfD made significant gains in state elections, while leader Frauke Petry gained media attention for her anti-immigrant statements and harsh criticism of Merkel.
Petry, a 41-year-old businesswoman-turned-politician who holds a doctorate in chemistry, has led the AfD since 2015. The party originated four years ago as a reaction to Germany's involvement in European bailouts, but Petry's victory in a leadership election marked a shift in policy. The AfD began to heavily embrace anti-immigration and anti-migrant sentiment, as well as ratchet up attacks on Merkel's asylum policy. Some of the party's early leaders decried the xenophobic shift, including founder Bernd Lucke who quit the AfD after losing the conference vote to Petry.
The AfD surged in popularity under Petry, who has played to fears of terrorism and the integration of hundreds of thousands of refugees into German society. Petry has attracted controversy, and publicity, for such extreme anti-migrant rhetoric. In January 2016, she was widely criticized after floating the idea that police should be able to shoot migrants crossing into Germany illegally. Elements of the AfD have also advocated for anti-Islam policies such as banning minarets on mosques, and issued a manifesto called "Islam is not a part of Germany."
Although the AfD is set to make large gains in the upcoming election ― polls show it's on track to become Germany's third largest party ― the country's multiparty system gives it little chance of governing. Merkel is likely to win a fourth term, according to polling, and her grand coalition of the CDU and SPD has a strong chance to continue. The chancellor's popularity has indeed wavered over the past 12 months, in part due to controversy over refugee policy, but it remains high at almost 60 percent. As parties position themselves for this year's election campaign, however, the AfD will make every attempt to bring that number down.
Popular in the Community