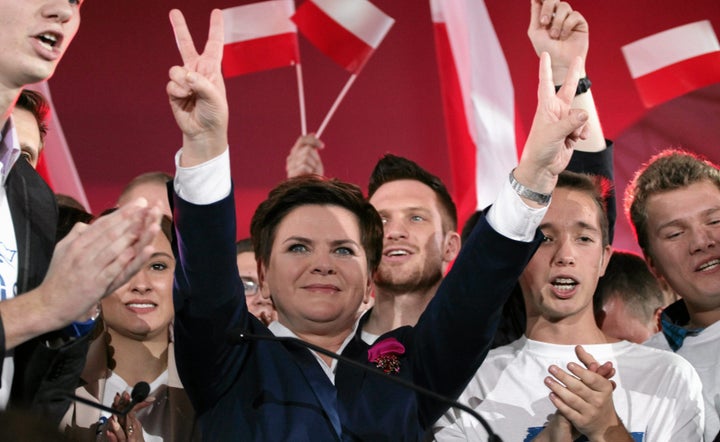 Poland elected one of Europe's most right-wing parliaments this weekend, kicking out the long ruling centrists and handing the conservative Law and Justice party the country's first majority government since the fall of Communism.
With its spectacular rise, Poland's right wing joins Eurosceptic and anti-immigration parties in countries across Europe that have seen significant gains in the past year.
The Danish People's Party captured the second largest percentage of Denmark's vote in June's national elections. The anti-EU, anti-immigration party gained huge support, particularly in rural areas, playing on nationalist sentiment and the promise of preserving benefits for Danish citizens.
It is important to note that although these parties have many similarities, there is a range in the extreme nature of their right-wing political values and policy platforms. Most of Europe's anti-EU right-wing parties are a far cry from groups like Golden Dawn, whose party leaders are currently on trial facing charges of running a criminal organization.
Nearly all of them, however, join some of the European right-wing governments already in power -- like Viktor Orban's Fidesz Party in Hungary -- in capitalizing on ethno-nationalist sentiment and promoting anti-immigration policies.
This is not a new phenomenon, as European far-right parties with anti-immigration agendas go back at least as far as the 1980s, but amid Europe's current refugee and migrant crisis their rhetoric has renewed weight.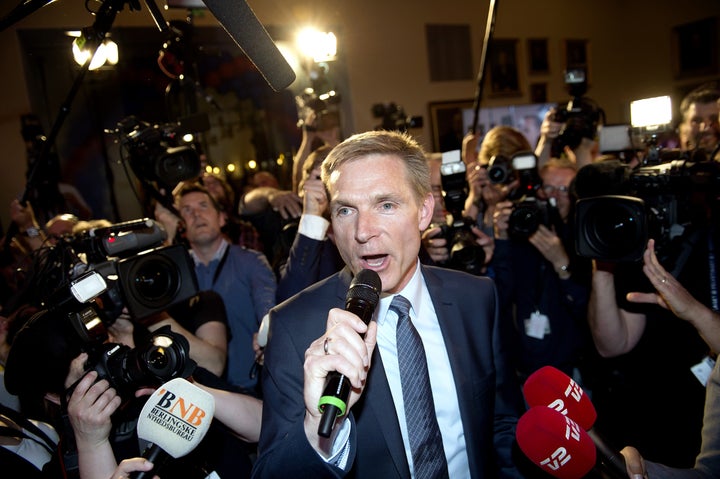 As hundreds of thousands of people flee from conflict zones in countries like Syria and Afghanistan towards Europe, many far-right anti-immigration parties speak to voters' fears of what the influx will mean for their nations.
In Poland, as an egregious example, Law and Justice party figure and former Prime Minister Jaroslaw Kaczynski warned that Muslim refugees would bring parasites and diseases to the local population.
Sweden Democrats' 35-year-old leader Jimmie Åkesson stated last year that "Islamism is the Nazism and Communism of our time."
Meanwhile, Hungary's staunch immigration opponent Orban said in September that the country has "a right to decide that we do not want a large number of Muslim people in our country." Last week, he said that the refugees entering Europe "look like an army."
"The anti-immigrant sentiment is in many ways anti-Islam, and it's cheap, it's easy to play on. It's very, very troubling," New York University professor Martin Schain, whose work focuses on European politics, says.
"While these parties have not gained governmental power, they have been very successful in setting the political agenda. They really drag politics very far to the right."
Over 700,000 refugees and migrants have arrived in Europe via the Mediterranean Sea so far this year, according to U.N. figures. A little more than half of the people making the journey are from Syria, and are fleeing a deepening civil war that has devastated the country.
European nations have struggled to find a common policy to address the rising numbers of people seeking asylum within their borders. Some EU nations, most prominently Germany, have pushed for a quota system that would find a way to distribute refugees more equitably across Europe. But many states staunchly oppose the plan as an unjust imposition.
Amid outpourings of support for refugees and migrants from some European citizens, there has been palpable and sometimes violent opposition on the continent toward the presence of foreigners. There have been clashes and racially motivated attacks at anti-immigrant protests in a number of European countries, as well as suspected arson attacks on refugee centers.
A 2014 Pew survey of seven European populaces showed that the majority of respondents wanted to limit the number of new immigrants arriving in their countries, with those attitudes especially evident for people who identify as politically right wing.
Along with other factors, such as targeting regional voters, Schain says right-wing populist parties are also strengthening their anti-EU stance, attacking the European Union as being ineffective and domineering due to its inability to mitigate the crisis while insisting states accept more refugees.
"Because Brussels has been talking about a distribution directive for bringing these refugees in, [anti-EU parties] can pound on Europe even harder," Schain says. "There's a lot of room for them to have influence over electoral campaigns because European leaders tend to dance around the refugee issue."
The far-right parties are here to stay, Schain says, and many have been established in politics for a long time.
"This is their moment, and we'll see how they're able to exploit it."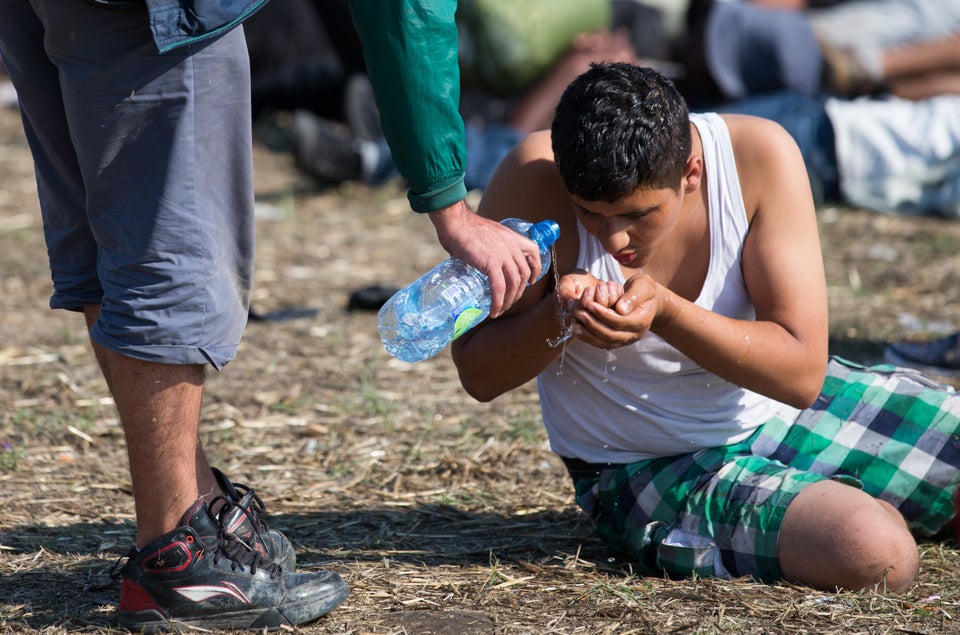 Migrants And Refugees At Hungary's Border
Popular in the Community