As ever, what amounts to a tremendous inconvenience for Europeans is something of a bounty for tourists, who have been given the rare chance to see the Continent's cities in a new light.
Paris in particular was beautified by the snow as the parks and galleries of trees along the main boulevards turned white. In Germany, the snows were thicker, and the drifts in Berlin were big enough for city travelers to try out a little bit of mountaineering. Frankfurt's airport was closed midday on Tuesday after recording 5 inches of snow; more than 355 flights were canceled, according to the AP.
Though transportation will likely get back to normal over the next few days as the weather deviates towards the mean, the snapshots will last a lifetime.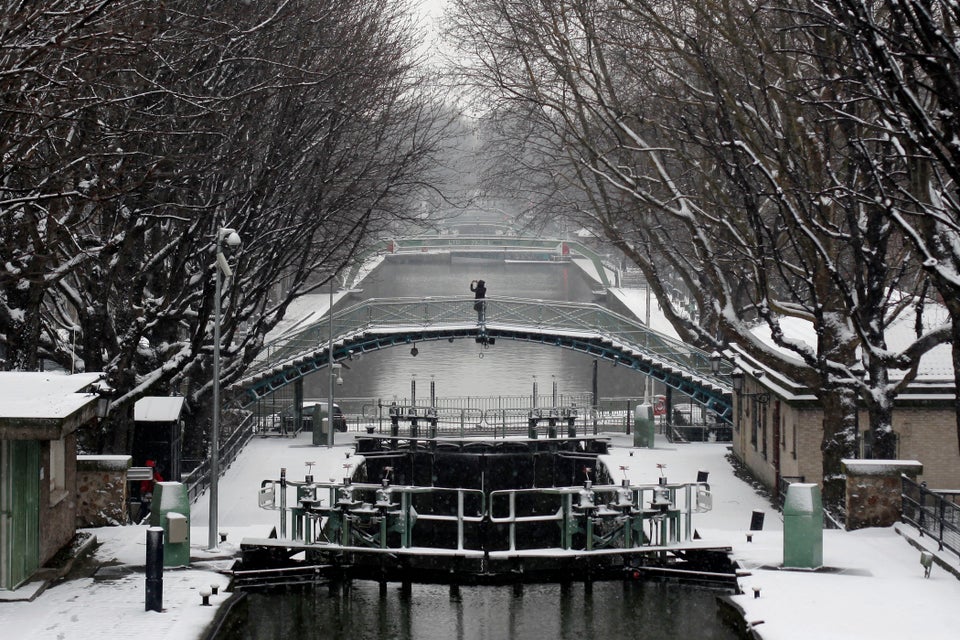 Snow Scenically Inconveniences Europe