A historic winter heat wave sent temperatures soaring in parts of Europe over New Year's weekend.
The Washington Post reports that thousands of temperature records were broken on the continent from Saturday to Monday, and on New Year's Day alone, at least seven countries experienced the warmest January weather on record.
Those balmy temperatures included 67.3 degrees (19.6 Celsius) in the Czech Republic, 66.2 (19.0) in Poland and 62.4 (16.9 Celsius) in the Netherlands, according to the newspaper. Belarus, Denmark, Latvia and Lithuania also saw record-shattering temperatures in the 50s and 60s.
"Nothing stands close to this," climatologist Maximiliano Herrera told the Post, calling the temperatures "totally insane" and "absolute madness."
Meanwhile, parts of the typically snow-covered Alps were sparse and brown as organizers for the World Ski Cup, held in Switzerland, planned for the race to be run entirely on artificial snow, The Associated Press reported.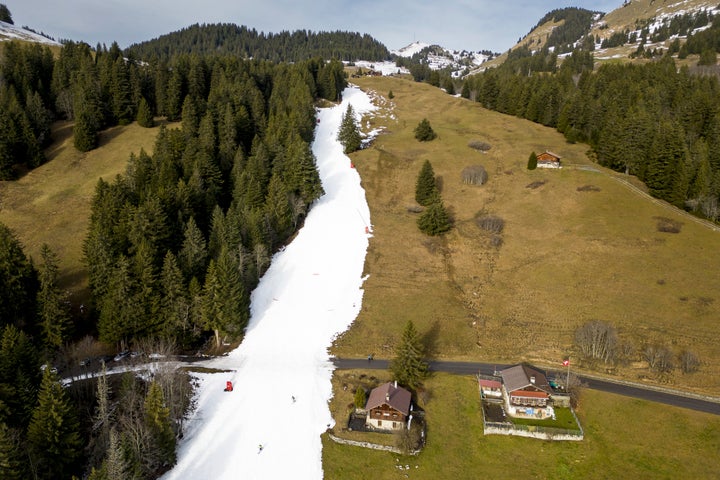 On social media, meteorologists expressed alarm about the extreme temperatures.
"Truly unprecedented in modern records," tweeted Scottish meteorologist Scott Duncan.
"Otherwise we will ... continue to sleepwalk into a climate catastrophe," U.N. environment program director Inger Andersen said.
Popular in the Community