The eyes of the world were on London during the Olympics, but this past weekend, the facial hair follicles were pointed toward Wittersdorf, France.
The small community in the Alsace region was the site of the European Beard and Moustache Championships, where Europe's best growers meet for a facial hair face-off.
Things got pretty hairy for some who needed sticky tape or grips to keep their beards stashed properly.
"I wouldn't call it a sport," he told The Huffington Post last year. "It's pageantry for men. Honestly, you have to laugh at yourself."
Related
Before You Go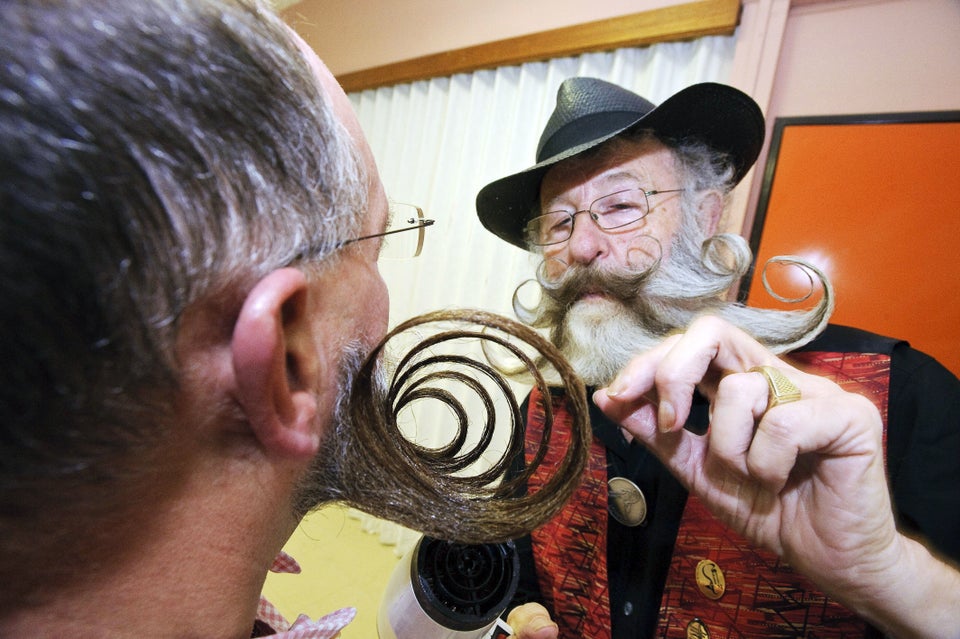 European Beard and Moustache Championship
Popular in the Community