 The cold snap currently freezing Europe in its tracks -- halting commutes, breaking dams and leaving many stuck at home -- has continued its drive west and south, stretching over Spain and Italy and dropping rare snow on Algeria. Though the storm has been nothing short of a nightmare for Europeans, it has given travelers an opportunity to see many of the continent's great destination in a new, albeit extreme, light.
The ferries that parade down Venice's canals have turned into ice breakers even as Amsterdams canals have turned to skateable ice. It's a tough skier's bonanza in the Alps and even destinations known for their mild weather have taken a turn for the solid. The edge of the Black Sea is frozen and covered in white.
Though the views are spectacular, the cold has been a mixed blessing even for visitors. Yes, stories of sledding in Slovenia and cross-country skiing in Pamplona are likely to go down well at future cocktail parties, but in the mean time the whole transportation infrastructure of Europe is sagging under the weight of snow and ice.
Though the end of the storm seems to be on the horizon, travel around Europe will likely continue to be both hectic and beautiful until a thaws helps the locals dig themselves out.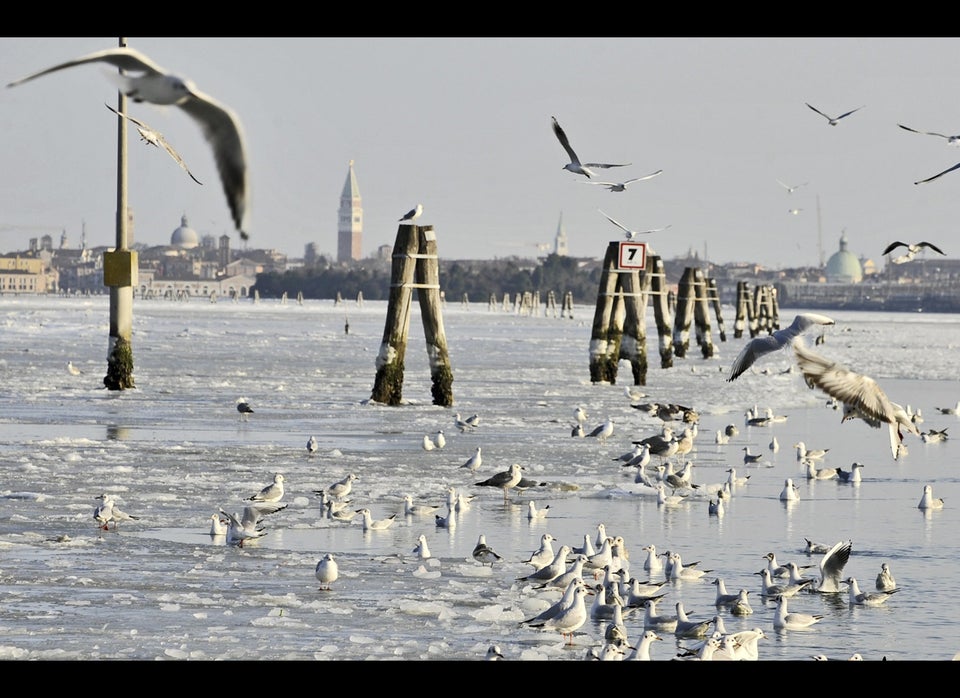 Related