EU ministers agreed "in principle" Monday to relocate 160,000 refugees across EU member states, but Slovakia and the Czech Republic still vehemently oppose the deal.
A final deal on a more ambitious proposal of relocating 120,000 refugees remained out of reach due to disagreements between French and Slovakian interior ministers, sources told Politico EU.
The council, which comprises the heads of state of European Union member nations, first agreed in June to an emergency measure calling for the relocation of 40,000 people, but that has yet to be implemented. Last week, European Commission President Jean-Claude Juncker submitted a larger-scale quota proposal that would add 120,000 people to the plan.
Even though all member states agreed to the idea that the 160,000 people should be relocated, Slovakia and the Czech Republic want their participation in the process to be voluntary. Other members think it should be mandatory.
"We didn't have the agreement we wanted,"said the council's migration commissioner, Dimitris Avramopoulos. "A majority of the member states are ready to move forward but not all of them."
German Interior Minister Thomas de Maiziere said during a press conference following the meeting between member states that discussions about quotas for each country are not finished, and details for relocation have not yet been worked out. Negotiations will continue when ministers meet next on Oct. 8.
Bernard Cazeneuve, France's interior minister, added that the EU should also work to create a mandate to deport economic migrants -- those who aren't genuinely fleeing war or persecution.
The Council did, however, finalize an emergency mechanism earlier Monday that will initially relocate 32,256 refugees from the "frontline" countries of Greece and Italy over the next two years. The council's aim is to raise this figure to 40,000 by December 2015.
Many people make the perilous journey by boat from the Middle East across the Mediterranean Sea, making Greece and Italy two of the main arrival points for those seeking safety or a better life in Europe.
Monday's agreement fell far short of Juncker's proposed figure, but was a first step toward relocating the 40,000 people initially agreed to in June. The European Union is under increasing pressure to address the influx of people coming to Europe, particularly from Syria.
"The first relocations of people in need of international protection can start quickly," said Jean Asselborn, Luxembourg's minister for immigration and asylum and president of the council.
Each country that agrees to participate will receive a lump sum of 6,000 euros per relocated person. Denmark and the United Kingdom have opted out of participating.
The council is still discussing other potential provisional measures.
CORRECTION: A previous version of this article misstated that the European Council agreed to Monday's measures. Home affairs ministers in the Justice and Home Affairs Council were the ones who met Monday.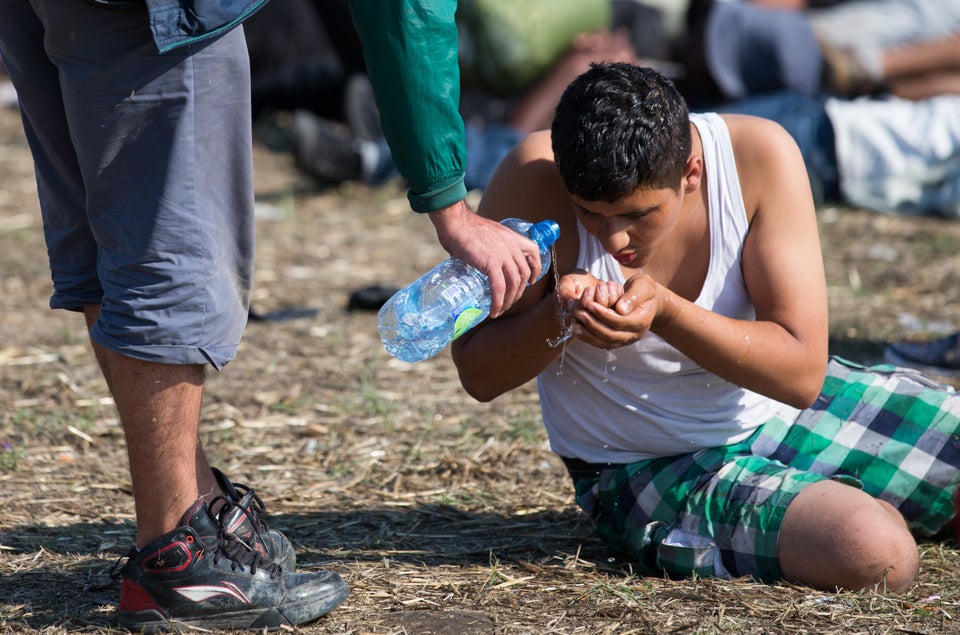 Migrants And Refugees At Hungary's Border
Support HuffPost
The Stakes Have Never Been Higher
Related
Popular in the Community