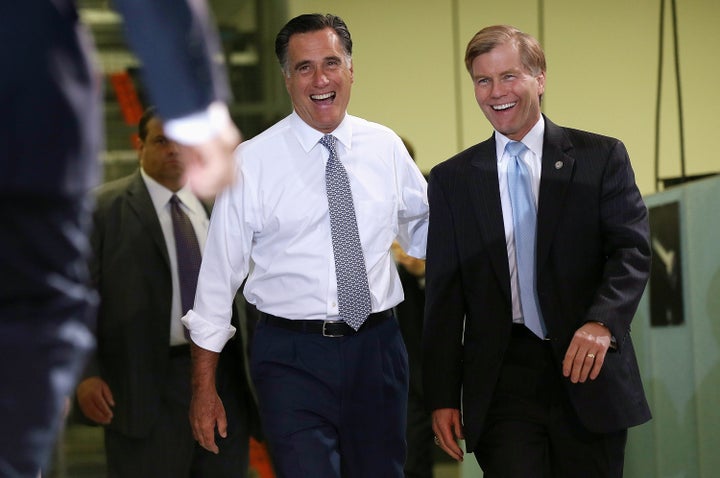 As we approach convention season, political commentators have, as usual, been searching for clues in U.S. presidential history to help predict how the race will turn out. Will 2012 be a repeat of 1980 or 2004? Will Mitt Romney turn in a George H. W. Bush-style performance in Tampa? Will Paul Ryan wow conservatives like Sarah Palin did in Minnesota four years ago? However, it may be that the answers to 2012 are to be found not in the history books, but rather across the Atlantic Ocean.
In the past year there have been major elections in Spain, Greece and France and the political climate in these countries has proven toxic for incumbents. With less than three months until voters head to the polls in America, there are three reasons that suggest that they too will bring this anti-incumbency sentiment with them into the voting booth.
Firstly, none of those three elections pointed to a broad change in philosophy; the toxic environment brought down incumbents on both sides of the political spectrum. In Spain, Mariano Rajoy's right-wing People's Party ousted the ruling Spanish Socialist Workers' Party. In Greece the incumbent Panhellenic Socialist Movement was defeated by a surge from both the right-leaning New Democracy and the hard-left Syriza. And in France a right-wing president, Nicolas Sarkozy, was rejected in favour of François Hollande, the country's first Socialist president for almost 20 years. While some are vehemently opposed to Obama's big-government solutions, there has not been a significant ideological shift to the right in the American psyche over the past four years. The message from Europe is that there doesn't need to be for him to lose -- the anti-incumbency mood may be enough.
Secondly, this anti-incumbency sentiment is rooted in economic malaise. With unemployment at 10 percent in France, almost a quarter of the Spanish labor force out of work, and the idea of economic growth in Greece seeming to be an oxymoron, voters took out their frustrations on the incumbent. Although the economic outlook is not quite as bleak in America there is still the perception amongst a significant portion of the electorate that Obama has failed to achieve what voters hired him to do in 2008. Unemployment remains above 8 percent, economic growth is sluggish and the middle class is worse off (between June 2009, when the recession officially ended, and June 2011, real median household income fell by 6.7 perent).
The third lesson from Europe is that substance has played a minimum role in the success of most of the challengers (the one exception being the charismatic Alexis Tsipras of Syriza in Greece). Voters mostly supported vanilla candidates who evoked little excitement. Prime Minister Rajoy sets few pulses racing in Spain; the French replaced a competent and intriguing president in favour of a candidate who was considered boring and provincial by many in his own party. Voters embraced the idea of change of leader rather than the change that these new leaders would bring about. This trend should be comforting to the Romney campaign. Although the criticism that they are running a "Seinfeld campaign" (ie, a campaign about nothing) carries less weight now that Paul Ryan is on the ticket, events in Europe suggest that Romney may be able to win simply by virtue of not being Barack Obama.
America has already experienced a purge of politicians with the Tea Party revolution in the 2010 mid-term elections. The question remains, however, whether or not this anti-incumbency climate will manifest itself as strongly in a general election. Romney's decision to put Ryan on the Republican ticket suggests that his team in Boston do not believe that this will be the case. The pick is an attempt to outline a bolder vision for the country and a sharper contrast with the incumbent. Come November, though, that may not be what really counts. Events in Europe already foreshadow a Romney victory. Unless, that is, 2012 proves to be another example of American exceptionalism.
Calling all HuffPost superfans!
Sign up for membership to become a founding member and help shape HuffPost's next chapter