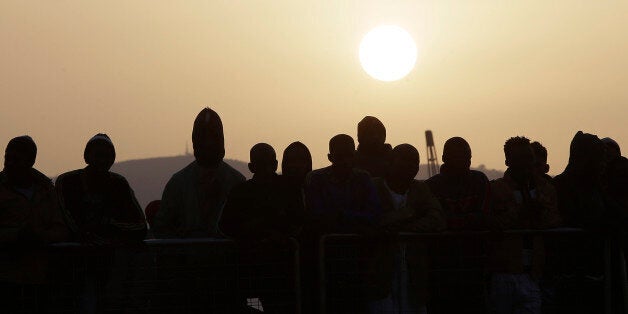 By Robin Emmott and Francesco Guarascio
BRUSSELS, May 13 (Reuters) - The European Union's executive proposed on Wednesday taking in 20,000 migrants over two years and distributing them across Europe, a plan Britain, one of its largest members, has already opted out of.
Shocked by thousands of deaths among people trying to reach Europe from North Africa across the Mediterranean, the European Union is trying to put in place a fairer way to resettle asylum-seekers at a time when anti-immigration parties are on the rise.
Italy and other southern European countries are clamoring for EU help to deal with the influx but, while Italy, Germany and Austria back a quota system, some EU states are opposed.
Britain, Denmark and Ireland have exemptions on matters concerning asylum, immigration, visas and external border controls based on protocols agreed in the EU's Lisbon treaty.
Denmark and Ireland have yet to comment on the plan.
"No country should be left alone to address huge migratory pressures," European Commission President Jean-Claude Juncker said on his Twitter account after the proposals were published.
Under a scheme based on country size, economic output and other measures, Germany would take the most migrants followed by France and Italy, assuming Britain does not change its stance.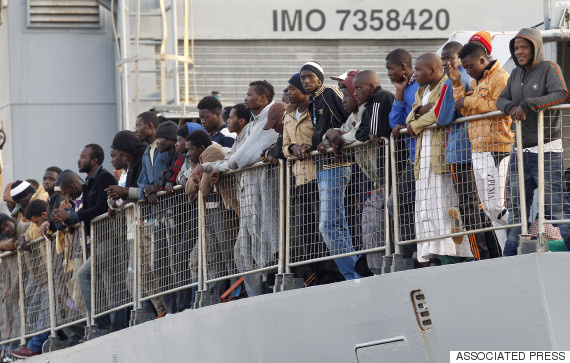 Hours before the plans were made public, British interior minister Theresa May criticized the EU's approach, saying that by not sending economic migrants back, the bloc was encouraging them to come.
About 1,800 migrants have died in the Mediterranean this year, the U.N. refugee agency says. Some 51,000 have entered Europe by sea, with 30,500 coming via Italy, fleeing war and poverty in Asia, Africa and the Middle East.
Most travel to Europe through Libya, which has descended into chaos nearly four years after the fall of Muammar Gaddafi.
Juncker argued in a video to accompany the Commission's proposal that Europe - a bloc of 500 million people - needed immigrants as its aging workforce will dwindle by 2060 and that Europe needed to show solidarity.
The Commission also recognized in a 18-page report that its ambitions were below U.N. recommendations for 20,000 refugees a year by 2020.
Juncker's right-hand-man, Frans Timmermans, told a news conference that returning some migrants was still part of the EU's policy and that not all refugees will be granted asylum.
"Our citizens have demanded we do something about the situation in the Mediterranean ... I wonder how anyone can maintain that this would make the situation worse," he said.
With only 25 countries of the EU's 28 member countries likely to take part, Germany will take the highest number of refugees, followed by France, Italy and Spain.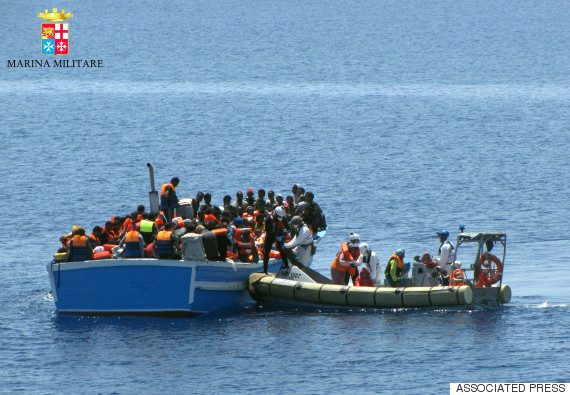 Sweden, which after Germany received the most asylum applications in Europe in 2014, will take about 3 percent.
Britain wants the European Union to do more to target people smugglers in Libya who profit from helping desperate migrants attempt the perilous journey across the Mediterranean.
EU foreign ministers are expected to approve on Monday plans for a naval and air mission in the Mediterranean, based in Italy, to seize smugglers' vessels. But a program with a wide scope will need a U.N. Security Council resolution.
The resolution would authorize the EU to intervene on the high seas, in Libyan territorial waters and coastal areas and could be granted in time for the EU meeting in Brussels. (Additional reporting by Philip Blenkinsop; Editing by Louise Ireland)
Support HuffPost
The Stakes Have Never Been Higher
Related
Popular in the Community