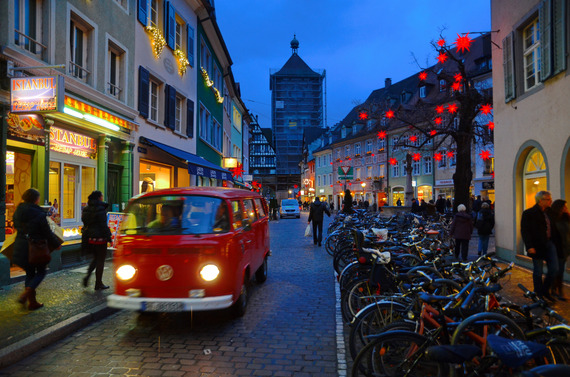 Credit: Flickr/micagoto
Say "Europe," and informed Americans will think of "The Final Countdown." Because informed Americans love '80s arena rock. Everyone else will likely envision London, Paris or Rome. But there's a lot more to the continent than its mega-cities. Specifically, the cities that make up the rest of Europe and are all too often overlooked.
Following the Reno, NV, model, we sought out the biggest little cities Europe has to offer -- namely, ones with populations between 100k and 250k -- that punch well above their weight (or population, as the case may be) when it comes to cultural goings-on. From the tip of the Iberian peninsula to the heart of Scandinavia, these are the absolute coolest small cities on the continent.
Cádiz
Spain
Population: 123,000
As the oldest continuously inhabited city in Spain (founded in 1104 B.C.), Cádiz is a quintessentially "Old World" Andalusian port city. Every square inch of this place is rich with history, from the narrow streets of Old Town to the scattered parks whose trees were supposedly brought back by Columbus from the New World. Then there's Los Carnavales, a massive annual fiesta held over a period of two weeks in February that sees the streets flooded with revelers and musical performers in colorful costumes; picture Mardi Gras, only with performers who understand the value of a good siesta.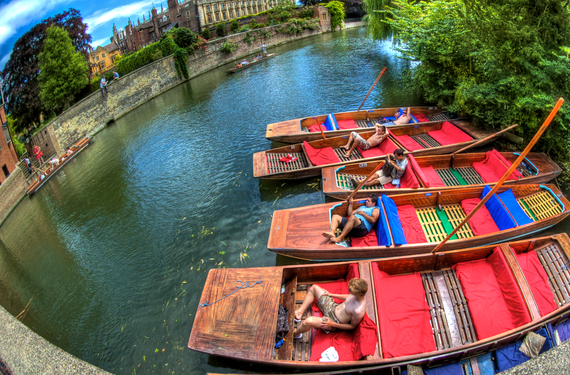 Credit: Flickr/Jon Jackson
Cambridge
United Kingdom
Population: 123,900
America's got its own complement of excellent college towns, and while some of the cities on this list are certainly among Europe's best, Cambridge almost takes the brass ring on name recognition alone. If you wanna go behind the scenes, you can get a guided punt (boat) tour of The Backs -- literally a stretch of river faced by the backs of various Cambridge colleges -- or simply rent a punt with friends and strike out on your own, Huck Finn-style. Alternatively, you can go for a stroll past the scenic shops on Kings Parade, where you might just run into Cambridge alum and resident, Stephen Hawking. Although, hopefully you won't actually run into him, because he's probably quite fragile these days.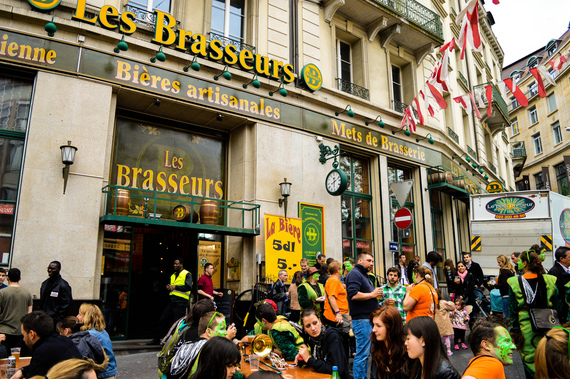 Credit: Flickr/gabrielcg
Lausanne
Switzerland
Population: 132,000
Lausanne resembles a more expensive, Swiss version of San Francisco, thanks to its position on the hilly northern banks of Lake Geneva. Located in Switzerland's French-speaking Romandie region, the city's neighborhoods sport distinct flavors, from the historic architecture of Cité, to the scenic lakefront views of Ouchy, to the nightclubs in the warehouse-turned-nightclub district of Flon. You can also take a tour through the villages of the nearby Lavaux wine region, whose terraced vineyards stretch along the lakefront from Eastern Lausanne down to the Château de Chillon -- an awesome island castle that's only 30 minutes away.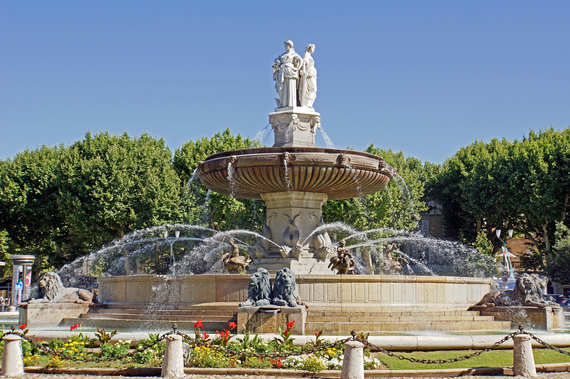 Credit: Flickr/Dennis Jarvis
Aix-en-Provence
France
Population: 142,000
With a total area of 75sqmi, this little French city (with the appropriately short nickname of Aix, pronounced like "Ex") offers visitors a quaint, walkable alternative to Marseille, France's second most populous metropolis. Yes, it's a bit on the expensive side, but that's par for the course in the South of France, and with an average of 300 annual days of sunshine, it's pretty easy to see why Cézanne drew so much inspiration from this town. The residential district of Quartier Mazarin is home to a number of "hôtels particuliers," grand townhouses which, although they aren't actual hotels and you can't stay in them, are still incredible to look at.
Aix is also known as "the city of a thousand fountains," and that's not hyperbole -- there are seriously a ton of ornate fountains scattered throughout the place. Whether or not that includes bidets is anyone's guess.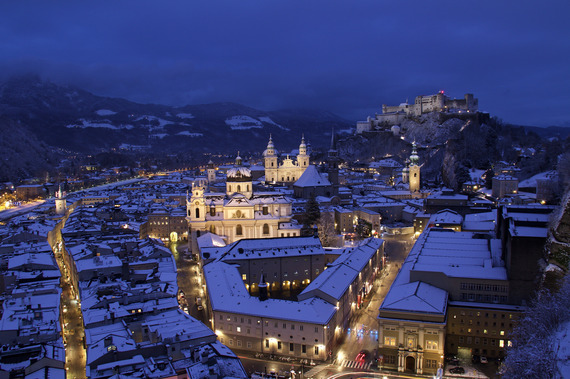 Credit: Flickr/Patrick Freitag
Salzburg
Austria
Population: 148,000
You might recognize this alpine city as the backdrop for The Sound of Music, and while Salzburg is by no means an undiscovered gem, at roughly 1/10th the size of the Austrian capital (Vienna), it's a safe bet you'll feel a good deal less claustrophobic here. Hohensalzburg Castle looms over the whole city, and in addition to being one of the biggest medieval castles in Europe, it offers some pretty excellent views from its vantage point atop the Festungsberg. If castles are too old-fashioned for you, there's always Hangar-7: a vehicular museum owned by the founder of Red Bull, containing everything from historic aircraft to Formula One cars.
Salzburg was also the hometown of a little classical composer by the name of Mozart, and tragically young Amadeus is a huge part of what makes this city awesome. You can tour his birthplace, check out his former residences, and even pop his balls in your mouth -- as in Mozartkugel, a specialty confection created right here in town.