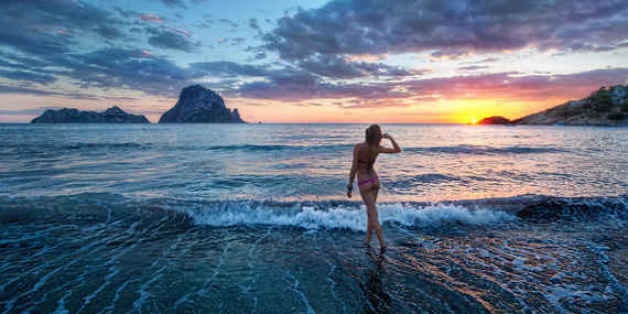 You know what Europe does well? Wine, food, and vacations. But also: beaches. Lots and lots of beaches. After all, the continent has more seas than a remedial 10th-grade algebra class, and an arsenal of islands and coastlines that hug every one of them. That means locals and tourists alike are in for fantastic sun-and-sand experiences. Here are the European beaches you really, really need to know.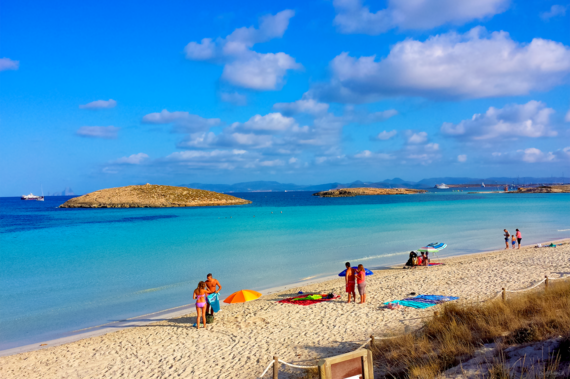 Credit: Flickr/Ismail Mia
Platja de Ses Illetes
Formentera, Spain
Not quite the crazy party girl her sister Ibiza is, Formentera is the quieter, more reserved sibling who doesn't need the attention. Because much like a Hollywood trope, when this sibling takes off her glasses, she's every bit as hot. The beach to beat on this island is Platja de Ses Illetes, which looks like it was plucked straight from the Caribbean Sea, with turquoise waters and powdery sands. Just a day trip from the insanity that is Ibiza, look to Formentera for a more romantic, informed beach choice.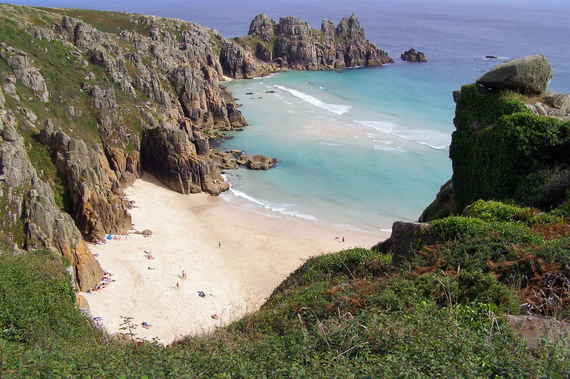 Credit: Flickr/Jim Champion
Porthcurno
Cornwall, UK
What?! The UK isn't just fog and food that's the same color as fog? Correct. You probably aren't go to the UK for the beaches, since it's kinda cold. And it rains... often. But in the English county of Cornwall, you'll find the tiny village of Porthcurno, which has one of the most beautiful white sandy beaches in all of Europe. Don't tell all those continental Europeans, though, because it'll kill England's rep for having zero beaches and crap weather.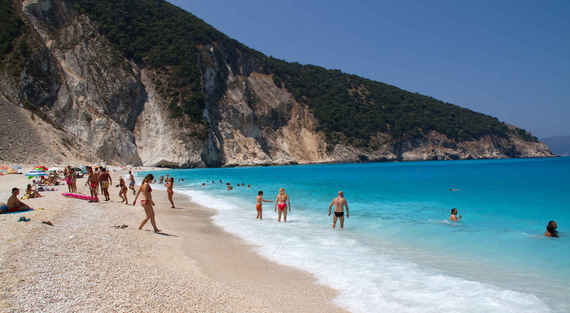 Credit: Flickr/Tony Hisgett
Myrtos Beach
Kefalonia, Greece
There's no shortage of gorgeous beachery in Greece, but Myrtos Beach is the alpha and omega of must-visits. Flanked on either side by mountains, this mile-and-a-half of shoreline is to the Ionian Sea what that shock of white is to the Bride of Frankenstein's hair. Just be careful here -- there's a steep shore break, so novice swimmers shouldn't venture out past 10ft.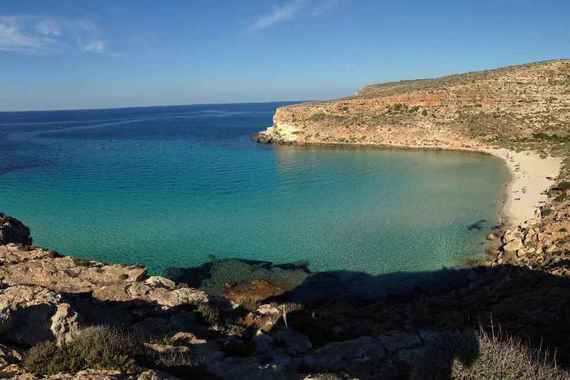 Credit: Flickr/Marco Molino
Rabbit Beach
Lampedusa, Italy
Land on the shores of Rabbit Beach and find yourself in the presence of greatness -- if greatness is determined by TripAdvisor. OK, maybe not, but in 2013, the user-generated review site ranked Rabbit Beach as the best beach in the world. There's something to it.
Lampedusa is actually closer to Tunisia than it is to the Italian peninsula, smack dab in the middle of the Mediterranean, and the southernmost island in Italy. That also translates to warmer climes, and the best way of getting around being a moped -- as you're wont to get around on a Mediterranean island. It's the 21st century dolce vita.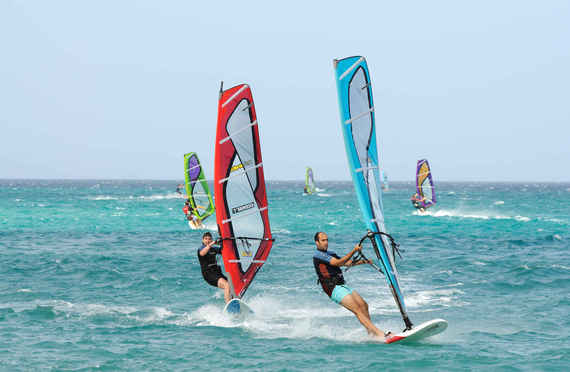 Credit: Shutterstock.com/Philip Lange
Fuerteventura
Canary Islands, Spain
The Canary Islands don't get much love from the US, but Europeans have been shuttling off to their version of the Caribbean for eons to bask in the slow-paced life, wine, and three-hour lunches. Which... is not that much different from mainland Spanish life, but with way more warm weather and beaches. What's not better with more warm weather and beaches? Probably skiing, but little else. This particular Canary island is Europe's best kept secret, and less fussy than its neighboring islands. Plus, you can see Africa from your hotel.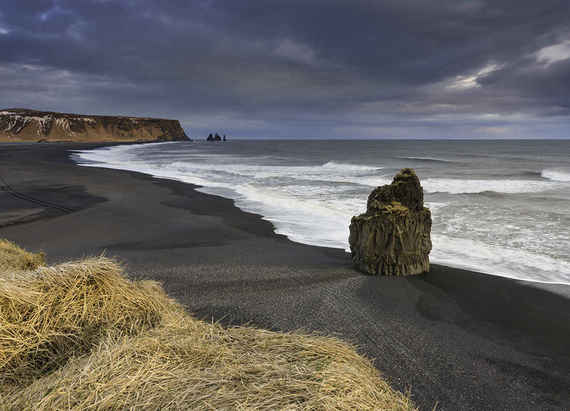 Credit: Flickr/Kris Williams
Vik
Vík í Mýrdal, Iceland
One of these things is not like the others... it's Vik. Leave it up to Iceland to have a beach filled with black sand, year-round balmy temperatures, and massive, crashing waves. Iceland has beaches in the same way San Francisco has beaches -- they're pretty, but you're gonna be pretty cold if you plan to go sunbathing. In any case, Vik stands out among the crowd not just for its color, but also for its basalt columns at the base of the cliff fronting the Reynisdrangar sea. But word to the wise: don't try to go swimming here, as the waves can get big quick. But do explore the caves during low tide (high tide is rough, again), and in the summer, go puffin watching. Because really, puffins are like penguins with the cuteness turned up to 11.
Related