Fall has officially begun, but that doesn't mean you should trade last-minute summer getaways for pumpkin spice lattes in front of the TV. Autumn is one of the best seasons for travel. Crowded towns become desolate, beaches become towel-less and trees turn vibrant shades of gold and burgundy before shedding their leaves.
While many travelers see fall as a season for reflecting on summer trips and planning winter ones, those who are in the know are heading abroad. Europe is more glamorous than ever this time of year, and these five small cities and towns across the Old World will inspire you to stop sulking and start packing.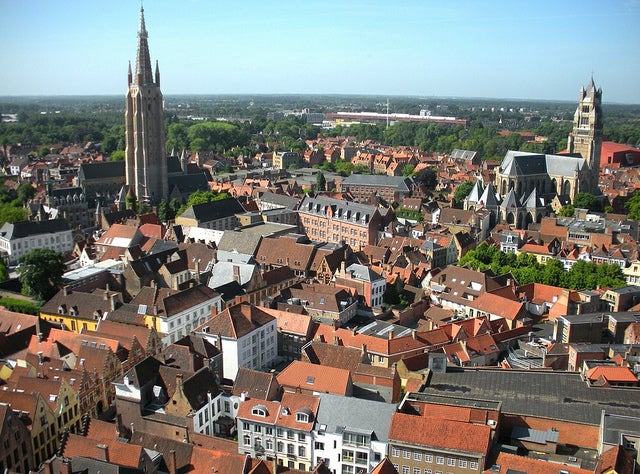 Bruges, Belgium
Bruges is a medieval Belgian city combining history, creativity and romantic beauty. The sun sets earlier in the fall months, casting colorful reflections of the changing leaves, historic brick buildings and sprawling vines onto the city's many waterways. Bruges is pleasant for exploring on foot in all seasons, but open-air markets and the option to dine outside are major perks of visiting before the temperatures really start to fall.
Uppsala, Sweden
The riverside community of Uppsala feels more like a small town than the fourth largest city in Sweden. Visit in fall, and you can practically watch the leaves change colors in the city's numerous green spaces, including the must-visit Botanical Gardens. Cooler fall days are practically meant for exploring the Museum Gustavianum, Uppsala Domkyrka, Uppsala Castle or the historic Uppsala University. The city oozes history, and all of the must-visit sites are much less crowded in autumn.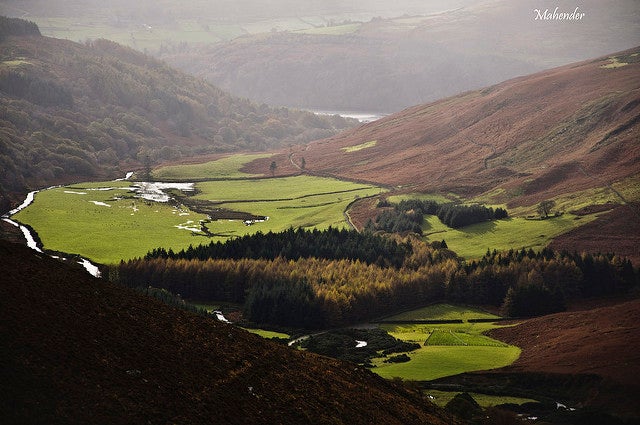 Wicklow, Ireland
Wicklow is an Irish east coast town that's guaranteed to ease the stresses of the fall season. October and November are known as the area's wettest months, but the chance of unfavorable weather (which means more eating, drinking and shopping for you) also means lower accommodation prices and budget-friendly specials to reel in the tourists. Waterfalls, golden trees, locally-brewed beers, quirky shops and hearty Irish eats are more than enough reasons to visit this scenic town that feels light years away from it all.
Portree, Scotland
Located on Scotland's Isle of Skye, Portree is a port town that is always bustling despite its pint-sized population of 2,500. The harbor, lined with colorful homes and even more colorful trees in fall, is ideal for leaf peeping, snapping photos and dining on fresh seafood. It's easy to get caught up chatting with the locals in a pub or shopping for knick knacks along the street, but be sure to venture out of town to admire some of the area's famous rock formations (don't miss Kilt Rock and Old Man of Storr) set amongst the picture-perfect colors of fall.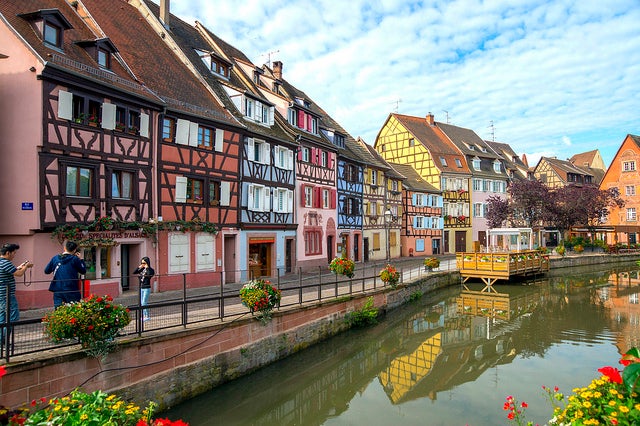 Colmar, France
The quaint, 9th-century town of Colmar carries a taste of summer with it in all seasons. Also known as "Little Venice," the town's flowery pink, yellow, blue and orange homes line the waterways creating a fairytale-like setting that is off the beaten tourist path. The historic Alsatian village is especially subdued in the fall season, making this the perfect time of year to soak in the German and French architecture, cuisine and world famous wines without another tourist in sight.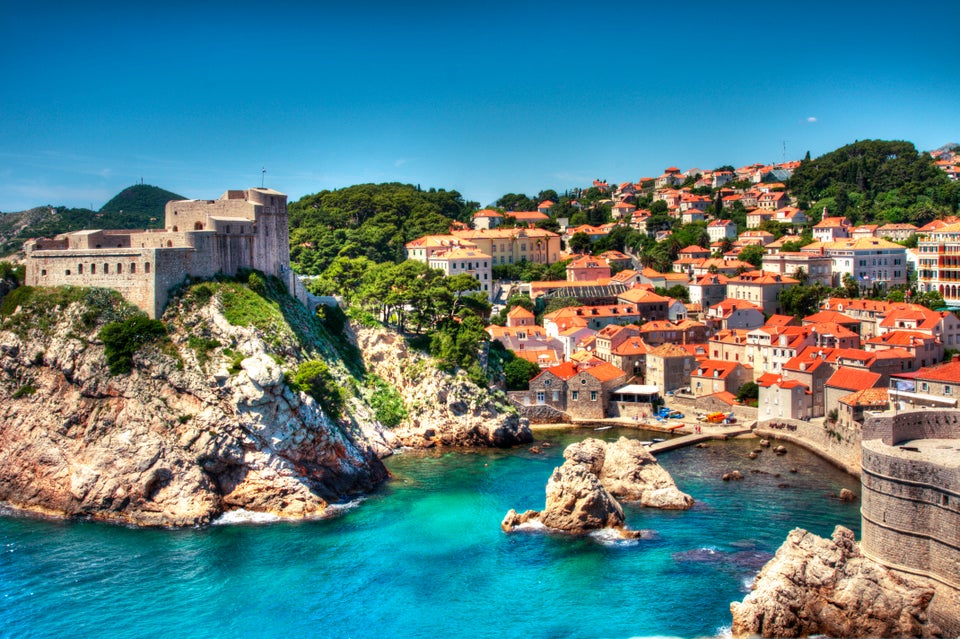 11 Incredible Cities In Europe That Are Also Incredibly Cheap