Co-Author Zuzana Palovic - CEE and Migration Expert
In an age of political instability, America is undergoing a soul searching. One that is shaking it to its core on a global stage, leading up to the election. The British people have equally ratified a revolution. Tearing away the UK from its neighbors, in a dramatic rendering of democracy. Amid the turmoil of modernity, it is easy to forget the history of the families that have governed Europe for centuries. A myriad of royal and noble houses stretches the continent. Interestingly, in post-Brexit Britain, England's only royal family is European in their heritage. The Queen's very husband, Prince Philip was born in Greece, and comes from a Greek-Danish royal bloodline. Within the community of European noble families, two families in particular have staged two triumphant returns in the last two decades.
William Lobkowicz was a 28 year-old real estate broker, who switched on the television in 1989 to see the fall of communism. What made William different from the billions of other people also watching. Was that the major events taking place on the screen before him, were taking place around the buildings that he recognized. These buildings had once belonged to his family. In fact, the word building is a loose term, because we are in fact talking about castles and palaces. One of which, Lobkowicz palace, is situated inside Prague castle, arguably the most famous castle in the world. The collapse of the regime, brought back 28 years of suppressed memories for William. A history which included not just one, but two major thefts of his family. First by the Nazis in 1939, second by the communists in 1948. After which, stripped of everything they owned the Lobkowicz's left into self-imposed exile to the United States. Hence, why Williams was watching the fall of communism in Boston, and not from his palace in Prague. William and his American wife, who in a further twist of the story is coincidentally from a Romanian royal background, decided then and there to return to Czechoslovakia, now Czech Republic. To reclaim not just what had been materially taken from them, but to restore the proud European legacy of the House of Lobkowicz.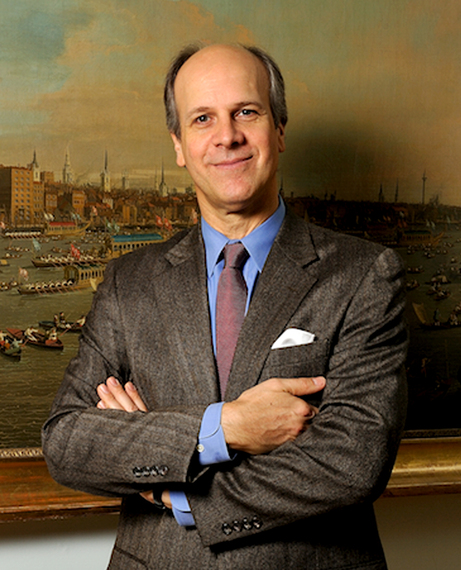 "From a business perspective we are in the 'cultural tourism' business, where we are taking family palaces, castles and other properties and finding ways to make them open and accessible to a wider audience" William Lobkowicz
Sitting with William in his office in Lobkowicz Palace overlooking Prague, and with the President of the Czech Republic as his neighbor, it is all too easy to overlook the pain experienced between his return and today. Far from a triumphant victory. William was treated as an outsider. The journey, to regain title of the castles and priceless works of art, such as Beethoven's original manuscripts, was fraught with challenges, hearts breaks and emotion worthy of a Hollywood script. Far from being a privileged Prince, William took out loans from numerous financial institutions, nearly driving himself to bankruptcy. Just to prove to the post-communist government that he was in fact Prince Lobkowicz. When the government finally did give him the keys to his family's castles. He found crumbling messes, in desperate need of renovation. Quick on their feet, William together with his wife Sandra, masterminded a business rescue worthy of Wall Street. By throwing the doors of their family establishment open to the public, they have been able to help restore some of their properties into their former glory.
Closer to home, Karl, Prince of Schwarzenberg was watching the fall of communism with similar emotions, and a similar vested interest. Coming from one of the most powerful noble families in Europe, the Schwarzenbergs were once the Princes of the Holy Roman Empire. Who from the 17th century onward, choose Bohemia as their primary seat of power. This lineage was broken, when like the Lobkowiczs, they were forced into self-imposed exile following the savage confiscation of their family's properties. This time to Austria, instead of the United States. But, to be removed, yet so close to his native Prague, proved to be a great source of pain for Karl. In an effort to cope, the Prince threw himself into public affairs in Austria and Germany. However, his heart remained elsewhere, forever longing to return to his native Bohemia. For the next 4 decades, Karl fought for his homeland from abroad. Distraught over the terrors of the totalitarian regime, he became an ardent human rights activist. Heavily monitored by the Czech secret police, he still managed to form a strong alliance with then dissent playwright Vaclav Havel, and visit the country whenever circumstances would allow.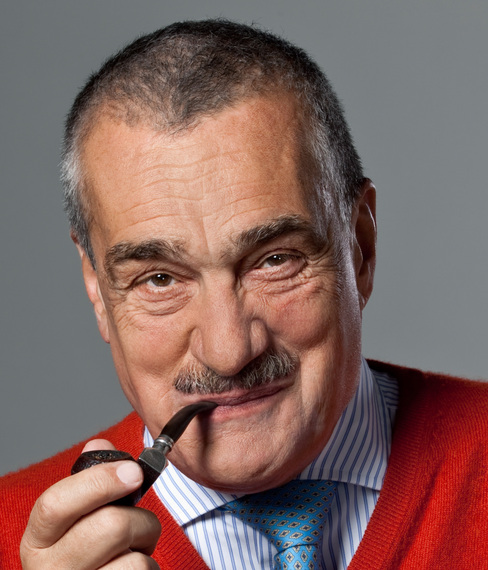 "I was always engaged in politics, when the old regime toppled, I tried to use my connections from the outside to help advance my country" Karl Schwarzenberg
Immediately after the collapse of the Berlin Wall, and exactly 41 years after his initial departure, Prince Schwarzenberg returned home a proud patriot. Throwing himself into politics once again, but this time with his heart in it. He went on to become the close adviser to the newly elected Czechoslovak President. Surprisingly, none other than is personal friend and fellow dissident, Vaclav Havel. Since then, Karl has become a household name in the country. Now in the autumn years of his life, he leaves behind a dynamic legacy. As Minister of Foreign Affairs, and runner-up for Czech President in 2013. His presence continues to be strongly felt in Czech politics today, as one of its most popular members. In so doing, he has also restored his family's political legacy. Sitting in his office, in the chamber of deputies. Directly under the Prague Castle and coincidently - Lobkowicz Palace. He is surrounded by artwork depicting portraits of his close ancestors, the Princes and Princesses of the elapsed Hapsburg Empire. However, Karl, a humble leader attributes his greatest achievements not to restoring a dynasty, but to his good service to the Czech people.
In a time when the future of Europe is in question and the continent is at its most unstable since World War II. It is comforting to know, the consistency and continuity that these dynasties contribute. By their existence, they provide a tangible link to the past. Being the wealth holders, they equally hold a critical responsibility. Just like the governments of today - these families have helped to elevate society, in their patronage of the arts, culture, science and business. In upholding a golden standard from centuries past, they teach modern society a vault of valuable lessons. The return of the Princes to the former Soviet Bloc, has helped to completed and close a painful European cycle. Once privileged and then stripped, these men have crossed a challenging path. One that has awakened and inspired them to contribute to modern society through acts of leadership and service.
Popular in the Community