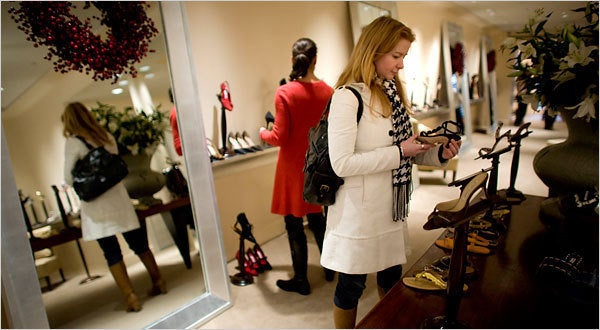 Margaret Dragonette arrived in New York last week -- three nieces, a cousin and loads of empty luggage in tow. By the time Ms. Dragonette, an administrative assistant for a nonprofit in Liverpool, was heading home, her group had filled six large suitcases and five carry-on bags. The bags were so stuffed with Juicy Couture T-shirts, Guess watches and Croc sandals that her nieces would have to wear the Ugg boots she was giving them for Christmas on the plane.
"Your money just keeps on going," said Ms. Dragonette, awed at the buying power of her British pounds, each worth $2.03 at the time.
The dollar was so weak, said her cousin, a 27-year-old nurse, "We had trouble spending all our money." Add a new superlative to New York's long list: world's most fabulous discount mall.
With the dollar near its lowest rate against the pound in 26 years, and its lowest rate against the euro ever, many Europeans are looking at the United States the way some Americans have long viewed Latin America and the Caribbean and, once upon a time, Europe -- a cheap place to flex their strong currency.
REAL LIFE. REAL NEWS. REAL VOICES.
Help us tell more of the stories that matter from voices that too often remain unheard.