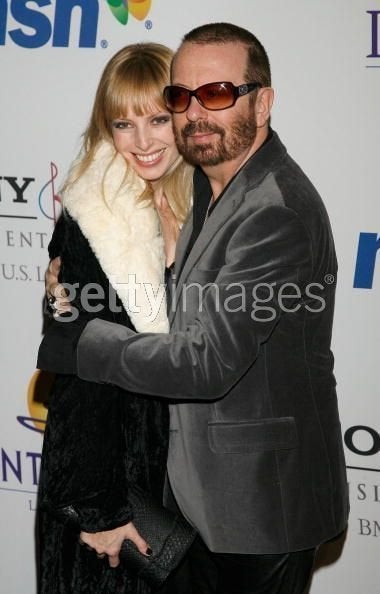 Eurythmics' Dave Stewart is launching a pricey vibrator with the sex toy company Jimmyjane. The married father-of four's wares will sell for £1000, the equivalent of about $1440, and comes with a leather cord and black diamonds.
The 56-year-old music legend worked with a specialist adults-only firm to devise and market the Little Steel Tonight vibrator.

It is made of solid steel with a satin finish and a band of 28 diamonds -- but bizarrely has a guitar pick attached and the lyrics from Stewart's latest solo song, Let's Do It Again, scrawled on it.

Owners also get a code that allows them to download the tune.

Married dad-of-four Stewart had a string of hits, including Sweet Dreams (Are Made Of This), with Eurythmics singer ANNIE LENNOX.

His Rock Fabulous range with firm Jimmyjane also includes the £100 vibrator Little Chroma Tonight.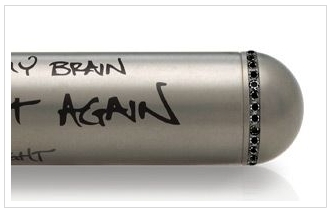 From the product description:
The base of the vibrator is encircled with a stunning "eternity" band of 28 round-cut black diamonds, the perfect accompaniment to the handwritten chorus from Dave Stewart's song.

The ultimate backstage pass, the vibrator comes with a leather cord threaded through the cap so it can be worn around the neck and taken out on the town. Also on the strap is a custom guitar pick - just in case a serenade or a solo is in order.
Jimmyjane and legendary musician Dave Stewart have collaborated on a special edition of our iconic LITTLE SOMETHING vibrators. The project is a multifaceted mashup of design, luxury, sex and music, and is even accompanied by its own song, "Let's Do It Again", available for download with a special code included with each vibrator. The song and provocative video, starring recording artist Sierra Swan, were created by Stewart for this unprecedented project, and are premiering exclusively on Jimmyjane.com.

Co-founder of the multi-platinum band, Eurythmics, Dave Stewart sold more than 75 million albums with partner Annie Lennox, and over 100 million more through collaborations with artists including Bono, Mick Jagger, Bob Dylan, Tom Petty and Gwen Stefani, among many others. Stewart's collaboration with Jimmyjane comes on the heels of his launch of Rock Fabulous, a concept brand that embraces the empowerment and attitude of rock and roll.

The first launch from the Jimmyjane + Rock Fabulous collaboration will include two special editions of Jimmyjane's iconic LITTLE SOMETHING Precious Metal Vibrators. Both styles are adorned with the handwritten chorus of Stewart's song - think of it as a semi-lucid love note, scrawled around the circumference of the vibrator.
Popular in the Community