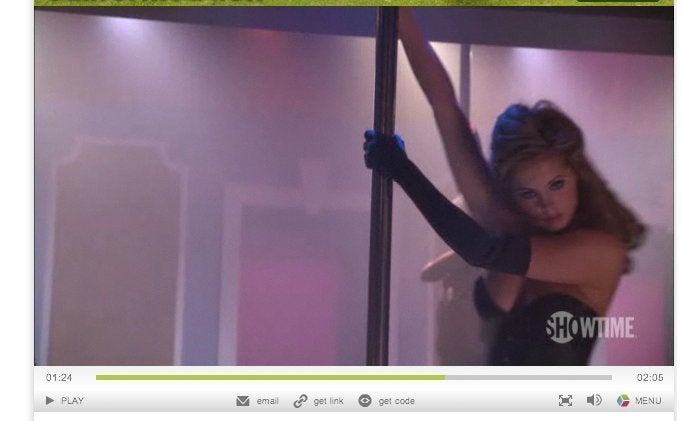 Eva Amurri, Susan Sarandon's 24-year-old daughter with Franco Amurri, guest stars on the upcoming third season of "Californication" as Jackie, a student who moonlights as a stripper.
A behind-the-scenes interview with Amurri, seen below, shows some risque clips of her upcoming work interspersed with an interview about her pole dance training.
"I had to train quite a bit," Amurri says. "I had stripper bruises. I was quite banged up." She then shows off her knee bruises.
"Stripping is not easy, I will tell you," she continues. "I have huge respect for people who do pole dancing. Stripping is incredibly empowering."
The clip below and her scenes on the show also feature Ed Westwick, better known as Chuck Bass on "Gossip Girl." Season three of "Californication" starts September 27.
WATCH:
Popular in the Community