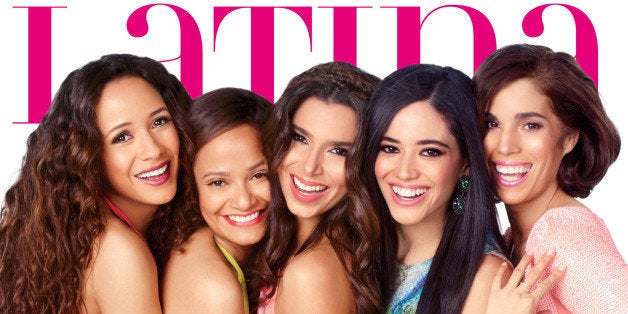 Donning bright Spring dresses and ensembles, the breakthrough all-Latina cast of the Lifetime series shines on Latina's May cover. Inside the issue, Executive producer Eva Longoria and the "Devious" stars tell the magazine about their reaction to the controversy and how far the show has come since its turbulent beginning.
Roselyn Sánchez, who plays the ambitious and musically gifted Carmen, confessed that despite believing in her work she felt disheartened by the backlash the series received before its premiere.
"I didn't regret taking the role even after the criticism. But it was devastating," the Puerto Rican actress told Latina. "We were like, 'Oh, my God, what's happening here?' But that's when you know what friendship is and you believe in what you're doing. We just held hands and said, 'Girls, let's just keep moving forward.' "
"I think that the bigger problem is that unfortunately because this is consistently the only way that Latinas are represented, this stereotype has become reality for many Americans," Media Consultant Galina Espinoza told HuffPost Live last June. "And this was an opportunity for someone who is a leader in the community [Longoria] to really show who Latinas are today and to show us as not being that. And it is -- I don't know if I would call it a wasted opportunity, but it is certainly disappointing."
"I would never do a disservice to my community," Longoria said. "I was super confident going around the country and the world saying, 'You've got to watch the show. It's a groundbreaking opportunity for the Hispanic community and it's really good.'"
Once "Devious Maids" aired, ratings continued to climb and Lifetime announced it would renew the series for a second season, set to air April 20. Longoria says the new season is a testament to their success.
"The fact that we are on the air with this amazing show means we've won about 20 victories already," Longoria told the magazine. "From the writing to the casting to the producing to the fighting for marketing dollars -- there are so many challenges we overcame to get to this point."
For actress Ana Ortiz, who became a focal point in season one as the cunning Marisol Suarez, being on the show has given her hope for the future of young Latino fans.
"I have so many young girls coming up to me and being like, 'I love this show!' 'How do I do this?' 'I want to get into the arts,' 'I want to be an actor,' 'I want to be a writer'," Ortiz said. "And to see young people of color really interested in this—to me that's so exciting. We all come from nothing. It's like, you don't have to be Gwyneth Paltrow or Hollywood royalty to make it. You can do it because there is room for us."
Check out the "Devious Maids" cast on Latina's May 2014 cover below. The issue hits newsstands on April 8.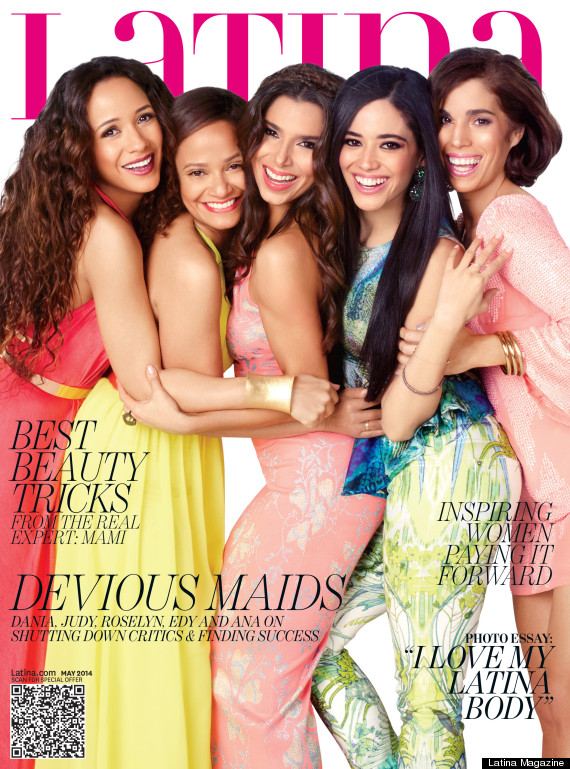 REAL LIFE. REAL NEWS. REAL VOICES.
Help us tell more of the stories that matter from voices that too often remain unheard.
BEFORE YOU GO
PHOTO GALLERY
"Devious Maids"