While most primetime TV shows don't even have one Latina star, the new pilot "Devious Maids," which is headed to ABC this fall, has four: Ana Ortiz ("Ugly Betty"), Roselyn Sanchez ("Without A Trace"), Dania Ramirez ("Heroes"), and Judy Reyes ("Scrubs").
The show, which is being produced by "Desperate Housewives" creator Marc Cherry, also has something that no show has had since Salma Hayek began producing "Ugly Betty" on ABC in 2006: a Latina A-lister (Eva Longoria) as a co-producer!
Yet despite the fact that all of these proven and talented Latina actresses are starring on the new show, there are some bloggers who feel that the premise of the show—about four maids with big dreams who work for the rich and famous in Beverly Hills—will reinforce the stereotype that has long plagued Latina actresses in Hollywood: that they can only play "the help" on TV.
LatinoVoices caught up with Eva Longoria to talk about the debate surrounding 'Devious Maids'. The Mexican actress—who is constantly working to get Latinos on TV, particularly in her work as a producer of The Alma Awards—talked about why the Latino community should be proud of the show, and why she doesn't see it as a bad thing that four Latinas are playing maids.
CHECK OUT THIS SLIDESHOW ON EVA LONGORIA"S CAREER RETROSPECTIVE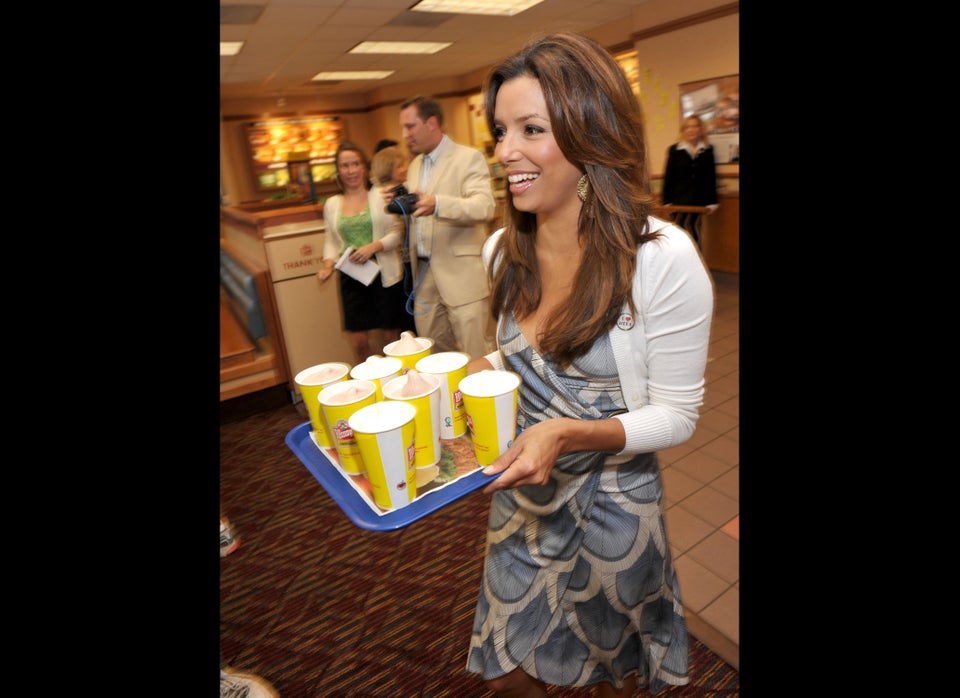 Eva Longoria Career Retrospective
Popular in the Community