ANAHEIM, Calif. -- Eva Longoria blasted the ban of a controversial Mexican American Studies curriculum in public schools in Tucson, Ariz., calling the conservative-backed censorship "criminal" in comments to The Huffington Post on Sunday.
Latino intellectuals have widely criticized the move by the Arizona state legislature to prohibit the curriculum. The body has become a focal point of Anglo-Hispanic political tension since the passage of SB 1070, a 2010 law cracking down on illegal immigration.
"I think it's even more tragic than SB 1070," Longoria told The Huffington Post. "This is where our communities can learn about our history and to prevent anyone from doing that is criminal."
Longoria made the comments after moderating a panel on the Latino vote at the annual meeting of the National Association of Hispanic Journalists in Anaheim, Calif. She earned a Master's degree in Chicano Studies from California State University, Northridge, in May.
The Arizona legislature voted in 2010 to ban courses that promote the overthrow of the U.S. government, that foster racial resentment or promote ethnic solidarity. The law, conceived by then-Superintendent of Schools Tom Horne (R) and piloted through the legislature by then-State Sen. John Huppenthal (R-Chandler), targeted the Tucson Mexican American Studies curriculum specifically. Horne currently serves as the state's attorney general and Huppenthal moved on to become the new superintendent of public instruction.
Meanwhile, administrators at Tucson Unified School District have struggled to implement a replacement for the Mexican American Studies class. Though a federal judge has ordered them to offer culturally relevant classes to the district's majority-Mexican American student body, pursuant to a decades-long desegregation case, within days of approving a newly designed multicultural literature course in June, TUSD received a memo from the Arizona Department of Education raising concerns over the class, citing the 2010 law restricting ethnic studies.
Two founders and former teachers of Tucson's Mexican American Studies program, Curtis Acosta and Sean Arce, have teamed up with Prescott College to offer an independent, after-school course based on the prohibited curriculum this fall. Students of the tuition-free classes will earn college credit.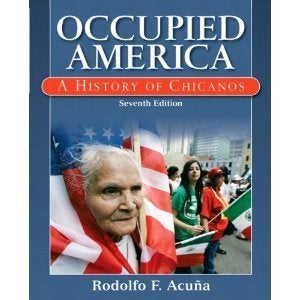 Latino Books Once Banned In Arizona