Late Sunday night, after the Golden Globes wrapped up and the celebrities were whisked away to their after-parties, we finally let out a sigh of relief. "No wardrobe malfunctions!" we marveled. "How did that happen?"
Longoria arrived to the InStyle and Warner Bros. Golden Globe after-party in her racy Pucci gown, the same one we deemed one of our least-favorite dresses on the Golden Globes red carpet. It had an open back, a giant keyhole cutout in the front and a thigh-high slit in the front -- a bit much, Eva?
Yep, definitely too much. As Eva posed at the after-party with her hairstylist pal, Ken Paves, she got the billowing skirt caught in her heel, bent over to untangle herself and let a little too much slip from her top. As the Daily Mail put it, she simply "fell out."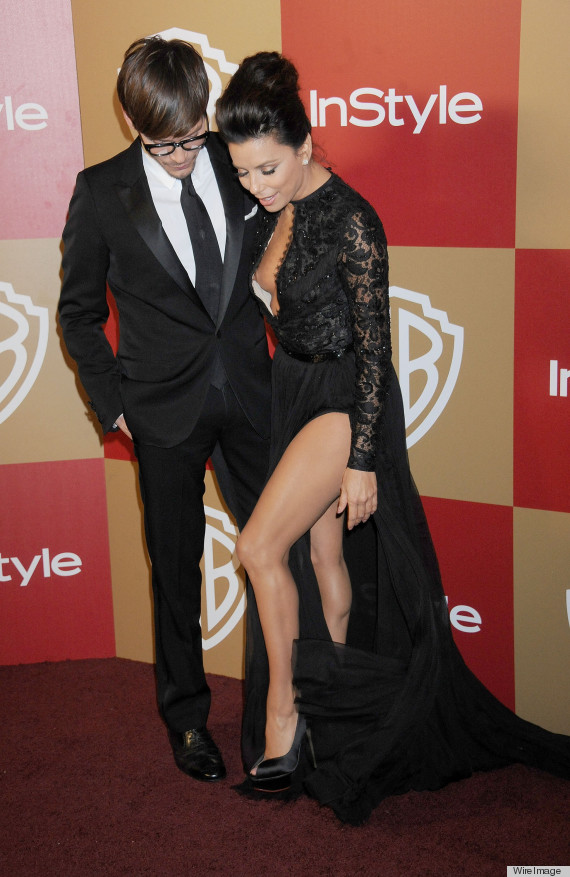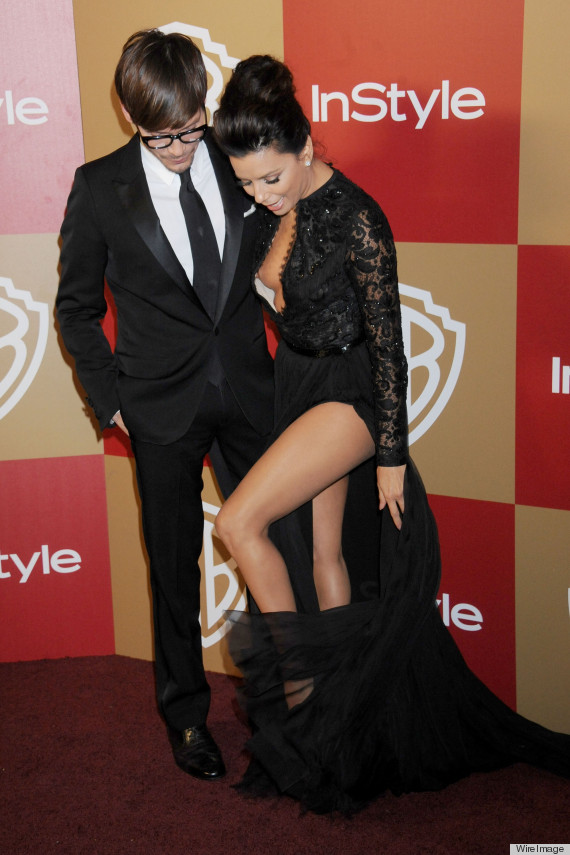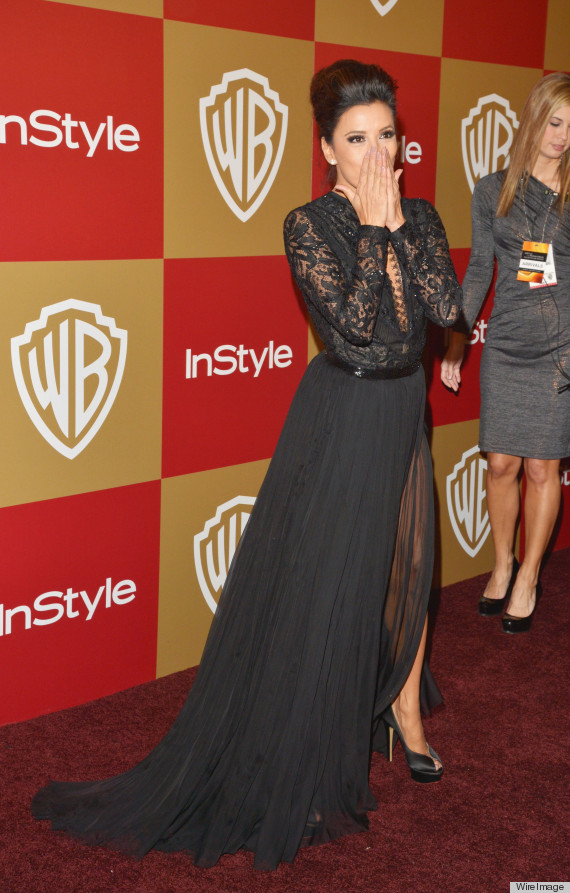 More wardrobe gaffes where that came from...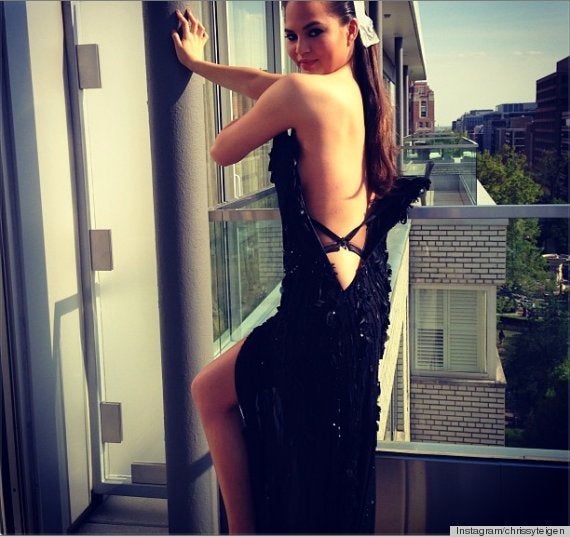 Celebrity Wardrobe Malfunctions
Related