Like many working parents, Eva Mendes can't help but feel guilty when she can't promise all of her time to her kids.
"Oh, my God, nobody warns you about the guilt that you feel when you do work," she said.
The actress also explained that she values self-care, but sometimes finds it difficult.
"I'm all for obviously taking care of myself and that's how I can take care of them of course, but that guilt that is just kind of always there, it's like, 'Ugh, this is going to be here forever now,'" she said.
In 2014, after having her first daughter, Mendes opened up to beauty editorial Violet Grey about what motherhood was like for her. When the interviewer said Mendes looked "so serene and calm" at the photo shoot, the new mom joked she was just worn out from keeping up with motherhood.
"I'm completely exhausted," she said. "I thought my wild nights were over but these are some of the wildest nights I've ever had."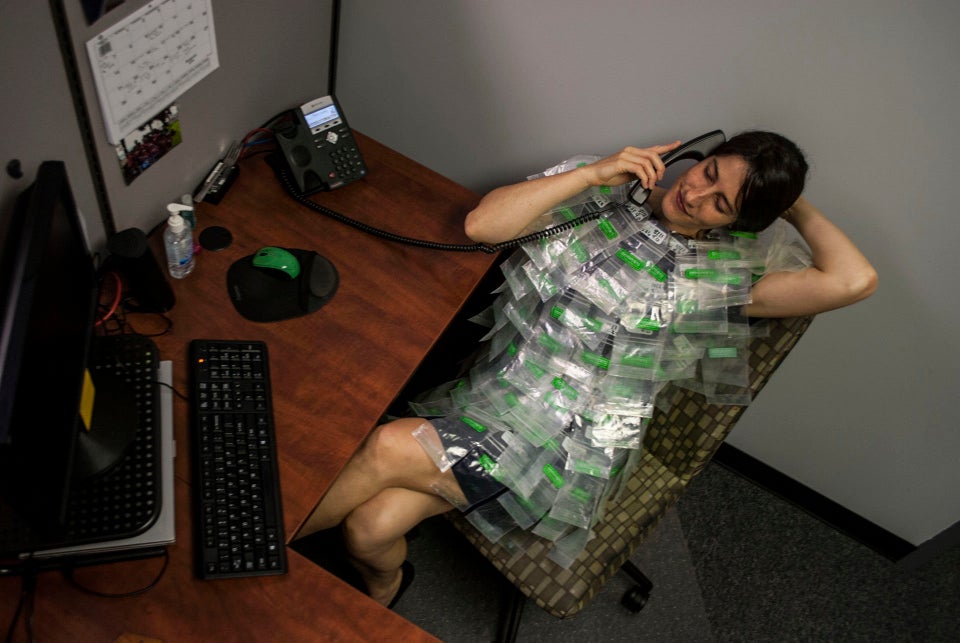 Working Mom Wears Breast Milk Bags In Pointed Photo Series