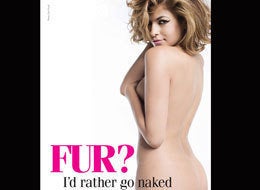 Eva Mendes is the new face of PETA's winter anti-fur campaign, unveiled in New York Thursday. She sat for a PETA Files interview about what led her to speak out, scroll down to read.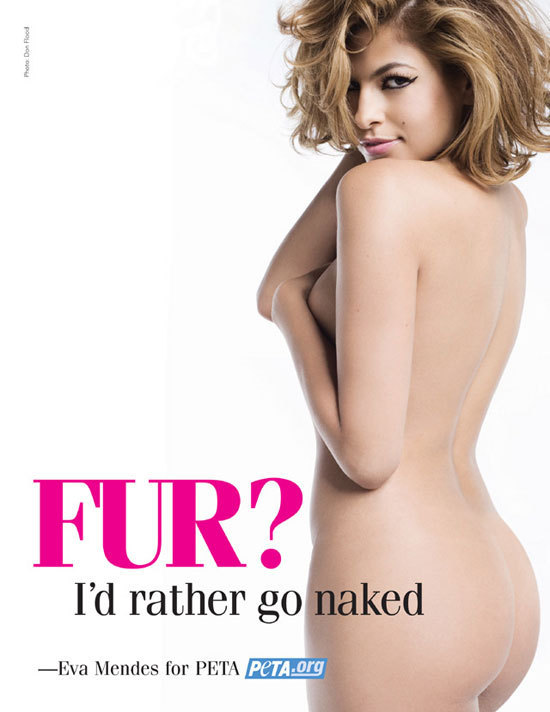 How did you come to get involved with helping animals? Did you have any animal companions growing up?
I love animals, but I hadn't had a pet since I was a kid. I recently got a dog and he's not only made me a happier girl--he's made me much more sympathetic to animal rights. I look at my beautiful dog and think, "Of course I'd never eat him or skin him for his fur, so why would I be okay with eating a cow or wearing a cheetah?" It's just not right. It's a contradiction.

Do you have any animals? Can you tell us about them?
I recently got the most beautiful dog in the world! He's the sweetest thing ever. He's fully trained and all his commands are in French. Too cute! So I'm learning French and he's learning Spanish!
What drew you to the idea of working with PETA on our "Rather Go Naked Than Wear Fur" Campaign?
I wasn't familiar with PETA early in my career. I remember having my first premiere in New York City and being so naive that I didn't have a coat with me. My stylist sent me a fur wrap for the evening and I ignorantly wore it.
Support HuffPost
The Stakes Have Never Been Higher
Popular in the Community