Nobody can rock a head scarf like Eva Mendes. Thankfully, Lucky realizes this and made sure that the actress demonstrated her technique during day one of the magazine's Fashion and Beauty Blog Conference yesterday.
Joining Editor-in-Chief Eva Chen on stage, Mendes whipped out a printed scarf, which perfectly complemented her retro-themed outfit, and showed the world how she makes her average messy bun look like a screen siren's coif. There was certainly a lot of twisting and wrapping, but it actually seems manageable.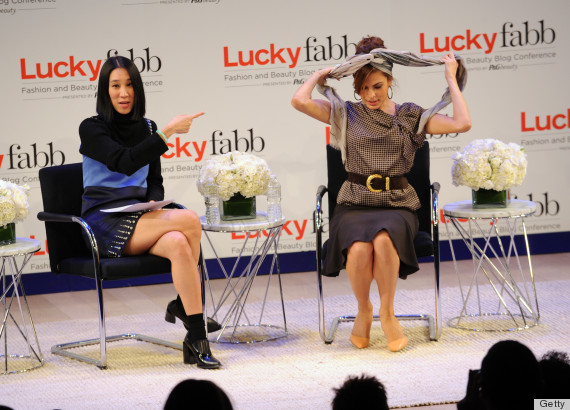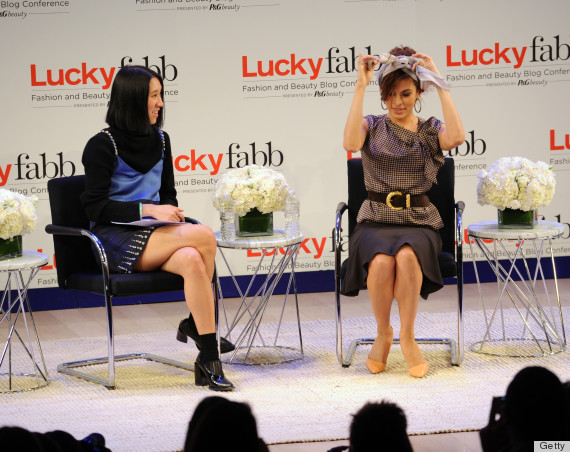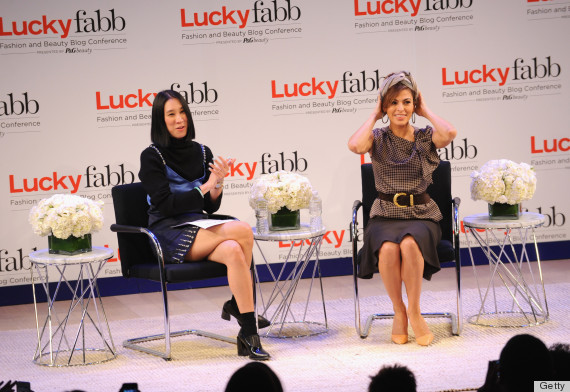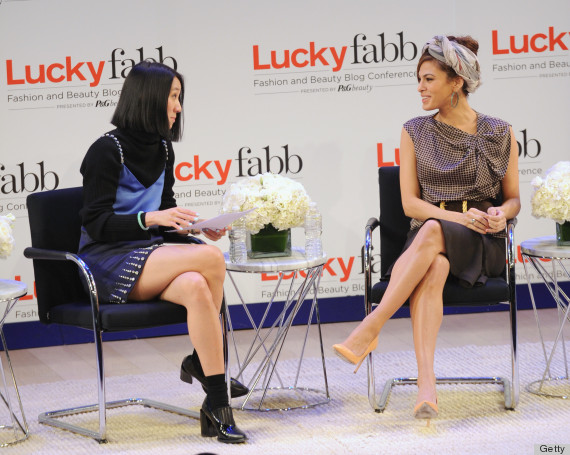 Can we just be her when we grow up?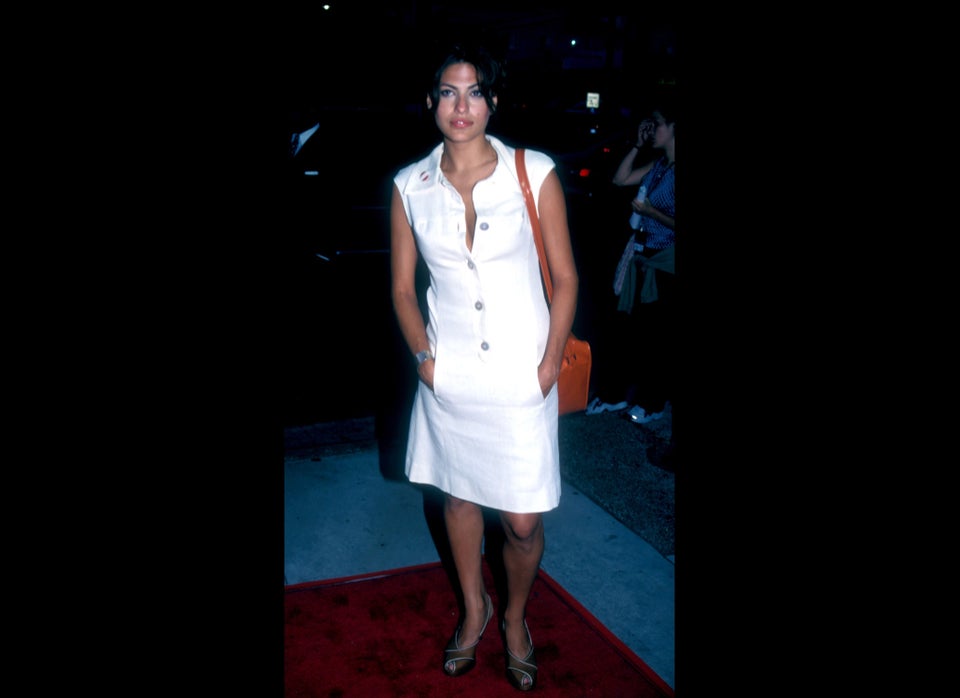 Eva Mendes' Style Evolution