When we hear the name "Evita," we immediately think of Madonna's infamous portrayal of the Argentinean first lady in the 1996 biopic -- especially that epic farewell scene on the balcony (cue the tears).
Her compassion and dedication to helping the poor and needy in Argentina allowed Perón to develop a reputation as a spiritual and down-to-earth symbol of the country. She also made great strides for feminism, as she refused to take the back seat during her husband's presidency. Fittingly, she earned the official title of "Spiritual Leader of the Nation."
"Women of my generation owe her a debt: When we came of age during the dark [military] dictatorship of the 1970s, we had her example of passion and combativeness to get us through."
Aside from her feminist influence, Perón was also an amazingly fashionable woman. She proved that, even in the '40s and '50s, a woman could possess both power and admirable feminine style. She became particularly famous for her hair -- who could forget that impeccable chignon? Whether it was braided or styled more simply, her hair looked immaculate (and so shiny). Not to mention, she had the most delectable collection of flashy hats and head scarves.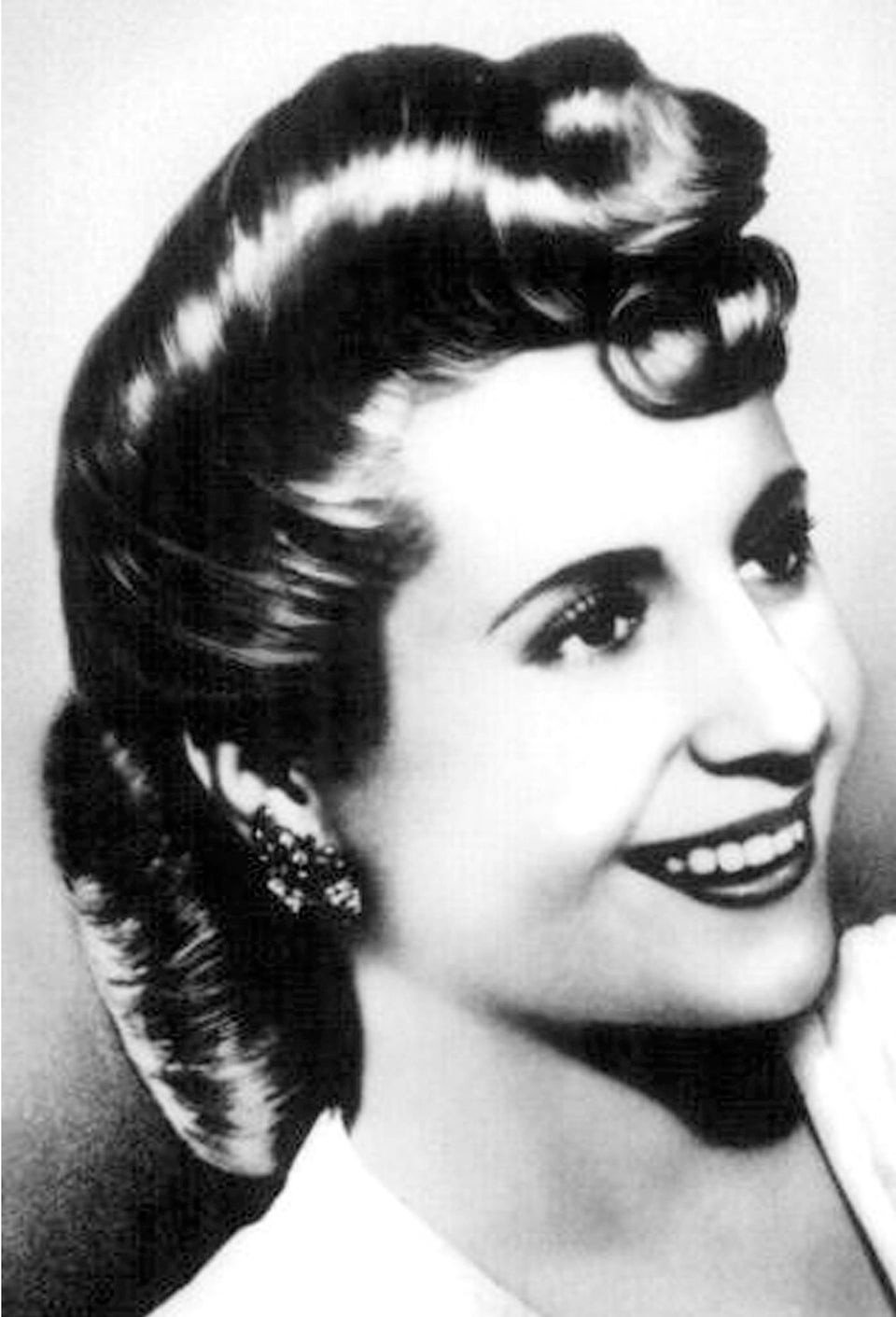 Eva Perón's Style Evolution