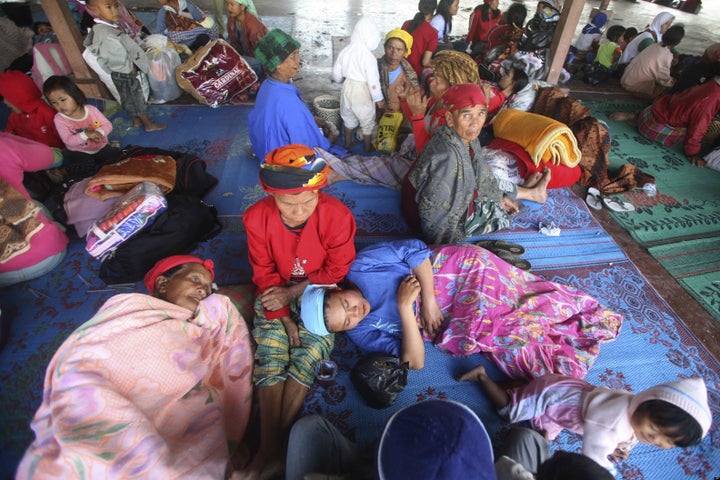 Thousands of individuals and families fleeing the Mount Sinabung eruption in Indonesia now face the threat of disease as they pack into overcrowded evacuation camps.
The Indonesian volcano, which lay dormant for four centuries, began erupting on Sunday, blanketing homes and crops throughout the region with ash.
The estimated number of displaced individuals has increased from 21,000 to 30,052, following another eruption early Monday morning.
North Sumatra field coordinator Isral told the Jakarta Globe that people living in refugee camps are now experiencing diarrhea epidemics, most likely due to lack of clean drinking water.
"They're [evacuees] complaining of diarrhea, especially those who have been at the camps since Sunday," he said, adding that the number of evacuees in Karo [district] alone had reached 27,000.
The Jakarta Globe reports that humanitarian aid has been distributed by local authorities, but has not reached many critical areas due to limited road access. In total, 486 soldiers and 378 police personnel have already been deployed to the affected region.
We still need more medical supplies because there's likely to be an increase in the number of diarrhea cases," Irsal said.
Popular in the Community