 About two weeks before his death, Evan Ebel — suspect in last month's murders of pizza delivery man Nate Leon and Colorado corrections chief Tom Clements — wrote a suicide note to a longtime friend who says Ebel was unhinged by his abrupt release from solitary confinement and seeking revenge for years of humiliation and torture behind bars.
Writing to The Colorado Independent, prisoner Troy Anderson said Ebel's anguished letter arrived a week before the shootings.
"I got a letter from him last week saying goodbye, that he loved me, my family," Anderson wrote on March 22. "He didn't feel like he belonged [in the free world]," Anderson continued. "He was consumed by what they did to him [in prison]."
Anderson has served nearly two decades of what's essentially a life sentence after gun battles with police and for offenses tied in part to robbery and drug use. As was the case with Ebel, Anderson, 44, has served most of his time in solitary confinement at Colorado State Penitentiary, the supermax prison where the two passed notes back and forth between their cells and became friends.
Anderson's long history of mental illness and the 16 years he has spent in so-called administrative segregation were the subject of a federal lawsuit against the Department of Corrections, which he won in September. Anderson sued the state for depriving him of sunlight, fresh air and mental health treatment, including medications that would help him earn his way out of isolation. The prison's refusal to provide outdoor exercise to prisoners at the facility amounted to what U.S. District Judge Brooke Jackson ruled was cruel and unusual punishment.
Ebel faced essentially the same conditions in solitary as did Anderson – living in a tiny cell alone 23 hours a day and exercising alone in a nearby room the 24th hour. Rules generally prohibit contact other than brief interactions with guards who deliver and remove meals through food slots or shackle and escort prisoners to exercise cages. Prisoners can go years without direct, meaningful social interaction. Tensions can result in prisoners throwing excrement at guards, or guards shackling prisoners or waking them up every hour every night for weeks on end, several prisoners have told The Independent. Most infuriating, the prisoners say, is that their time in solitary can be extended by guards with little review or oversight.
The white-power connection
Anderson criticizes what he calls "the state's propaganda machine" for emphasizing Ebel's gang involvement and creating the impression that the Clements assassination was organized by the 211 Crew, a prison gang with members who are white supremacists.
"It suits [the Department of Corrections] in several ways. It distracts from the torture. The real reasons for the hopelessness and rage, the hatred. The emptiness and inability to transition, to love."
Anderson says Ebel had "at one time," "but not for years," been a 211 member. Ebel's membership, he wrote, was part of "this [prison] culture," though something Ebel had put behind him at least two years ago.
"He was not a freaking gang member anymore. That part is not reality," Anderson wrote. "He was disgusted by all that."
Anderson maintains that, as much as Ebel tried to focus during the past few years on reading, law studies and his friends and family, a rage built up in Ebel as a result of his treatment in prison.
"Evan loved his dad, mom and his new stepmom. He wanted to be the son they desired. He tried so hard," Anderson wrote. "He was consumed by an overwhelming sense of disgust, by years of ad seg. He had been beaten. He was locked down almost his whole time."
Dropped from 'ad-seg' into the world
Ebel, like Anderson, had been moved from Colorado State Penitentiary to Sterling Correctional Facility. Anderson says Ebel asked to be placed in a transition program that would help him acclimate to social contact before his release from prison.
"They refused," Anderson wrote, saying Ebel "lost his level" — meaning he was set back — for fighting with another prisoner, being written-up for verbal abuse and for protesting prison guard behavior.
Anderson says four days before Ebel was to be set free, the prison delayed his release by three weeks.
"They tried to provoke him at every turn," he wrote. "They create such a sense of [frustrated] hope and anger. They steal your hope."
The Corrections Department didn't respond to The Independent's requests for comment.
Anderson says Ebel ultimately was set free from prison straight out of the same solitary confinement "pod," or unit, where Anderson lives.
"I think that the fact they released him directly from seg[regation] to the streets is huge and a total violation of what should of [sic] happened," he writes.
As Anderson tells it, Ebel couldn't shake his prison-based rage even after he walked free in January, that he tried and failed to acclimate to work and social interactions. Anderson's family met with Ebel after his release to help support him in his new life. Ebel's frustrations after his release and bitterness about his prison experience seems to have morphed into a "a need for vengeance," Anderson says.
Friends, former prison mates risk speaking out
Within the walls of the prison system, where letters to and from inmates typically are screened by guards, speaking out against the department poses serious risks. Anderson is still in solitary confinement and reliant on corrections officials for everything from his daily meals to clean laundry.
Although Anderson, who has a history of violence and mental illness, may not appear the most reliable source, he risks a great deal in speaking out against the treatment Ebel received in prison. Anderson risks losing phone calls, family visits and access to medications and even toilet paper. He also risks being the subject of "negative chrons" or bad-behavior reports written by guards that, without much evidence or review, could extend his time in solitary.
Anderson's account of Ebel's mental state and motivations is corroborated by the account of another friend of Ebel, Ryan Pettigrew.
Two weeks ago, Pettigrew, who did time at State Penitentiary with Ebel and stayed in contact after both were released, shared with The Independent a series of texts he exchanged with Ebel before the Clements killing. Pettigrew also risked retribution from the department to tell his story. He is on parole, supervised by corrections officers, who at any point could send him back to prison for a misstep, or the appearance of one.
"There's no upside in coming forward, except exposing what goes on behind those walls," Pettigrew said.
According to the American Civil Liberties Union, there are now more than 80,000 people being held in solitary confinement in the United States. This week the practice, often used on minors and the mentally ill, drew condemnation from the Inter-American Commission on Human Rights.
The United Nations' office monitoring torture has called for an end to long-term isolation.
People released from long-term solitary often have trouble with social interactions and intimacy of the most basic kind. Many struggle to make eye contact, carry on face-to-face conversations, tolerate crowded rooms, shake hands at job interviews or even hug their families. In phone conversations, Pettigrew said Ebel was panicked by his abrupt transition to life outside his solitary cell.
"At first he was telling me how he was freaking out, just freaking out," Pettigrew told The Independent. "He was saying that he couldn't sleep and [was] having a hard time eating and being around people. He didn't want to have any associations with anybody. He was feeling extremely anxious. It was all the same stuff I was experiencing when I got out. He was a lot like me."
In one text to Pettigrew from mid February, Ebel said he wanted to get into a fight as a form of coping.
"[I]m just feeling peculiar & the only way i know i know to remedy that is via use of 'violence' even if that 'violence' be something as petty & inconsequential as a fist fight which id prefer be with someone i can trust as opposed to some renegade civilian who odds are will tell," Ebel wrote.
Clements was gunned down March 19 at his front door in Monument.
He was a prison reformer working to avoid the abrupt adjustment from isolation to freedom by putting into place more step-down programs for prisoners. In an interview last year, he said he worried about what he called the "cliff effect" — the danger of letting psychologically unstable prisoners who have spent years without human contact suddenly loose in society. It Ebel had served four more years in prison, as media reports suggest he may have had it not been for a clerical error recording the length of his sentence, it's unclear whether he would have spent that time in isolation growing more and more embittered, or been allowed to benefit from the type of program Clements thought necessary to mitigate the trauma of long-term isolation.
Anderson wrote that he laments Clements' death and the pain it has caused his family. He said he hopes the tragedy results in awareness about the effects of solitary confinement and, ultimately, leads to reforms.
"You know? What they do through their solitary policies is akin to rape. They steal such a precious part of our souls, our humanity, our ability to be. They committed such hateful acts on us. Through contempt and disdain, they breed rage," Anderson wrote. "They stole his chance at any real future."
Related
Before You Go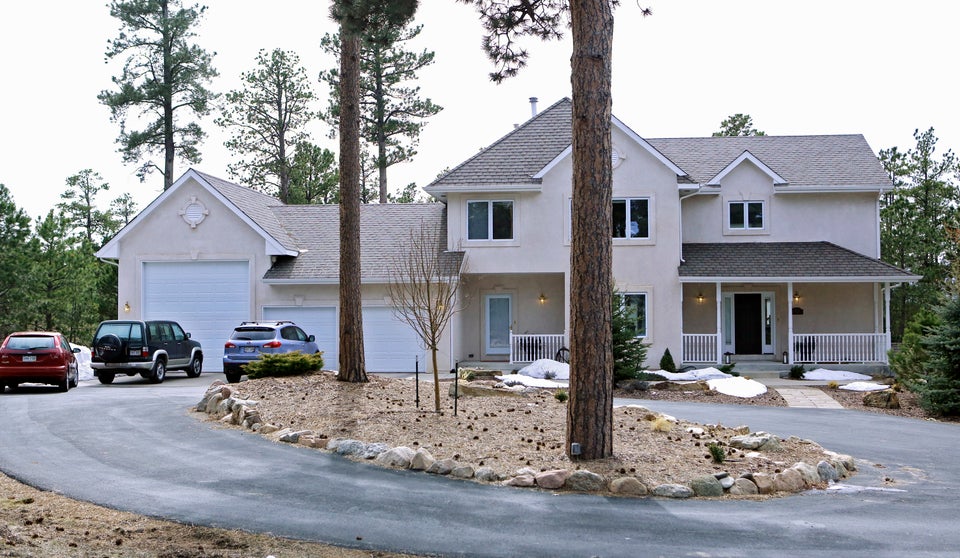 Tom Clements Death
Popular in the Community