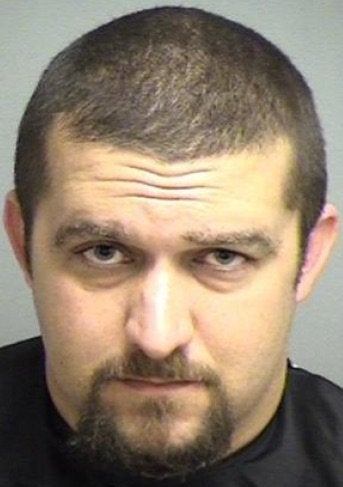 A Virginia man has been charged in a bizarre case that involves what one local newspaper described as "suspicious bacon." 
Last October, Evan Patrick Cater, 31, was allegedly found drunk and lying face-down near a neighbor's dog kennel. He wore camouflage and a mask, and carried both a 9 mm gun and "bacon covered in an unknown substance," according to a news release from the Amherst County Sheriff's Office.
His neighbor, Bobby Wood, called the sheriff's department after spotting Cater in his yard. 
Cater told deputies he was just relaxing, according to the Lynchburg News and Advance, which dubbed the pork product "a suspicious bag of bacon."
The neighbors have a history: Wood has complained about Cater shooting firearms in his yard, which is part of a "no-shoot zone" that Cater has spoken out against, according to the News and Advance. 
Cater was charged with wearing a mask in public, trespassing, public intoxication and carrying a gun while intoxicated, the paper said. A judge certified the charges to a grand jury this week. 
REAL LIFE. REAL NEWS. REAL VOICES.
Help us tell more of the stories that matter from voices that too often remain unheard.