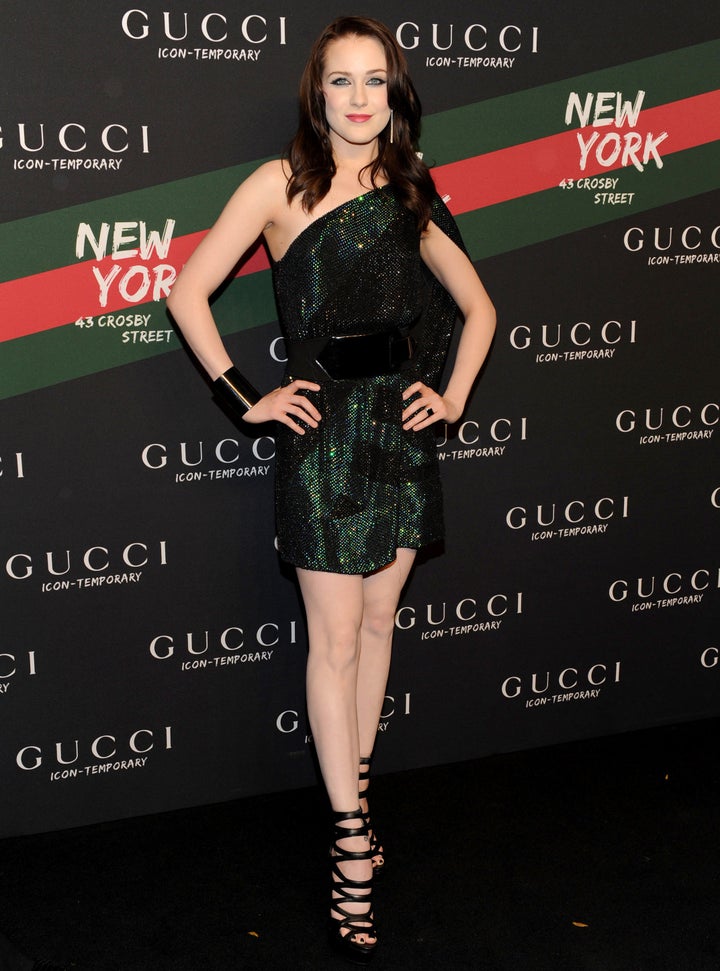 When it comes to costume dramas, every single detail must be authentic. Even when no costumes are involved. Ask Evan Rachel Wood.
The actress stars in HBO's upcoming miniseries, "Mildred Pierce," the network's adaptation of James L. Cain's 1941 novel. Wood plays Veda, co-star Kate Winslet's daughter, and she took inspiration from her on-screen mom -- and tragic on-screen rival -- for a very important scene. A nude scene.
"I was a lot more nervous than I thought I was going to be," Wood told xfinityTV.com. While Wood was debating whether she'd go through with it, Winslet spoke up.
"I looked at Kate and she was like, 'You've got to do it. Trust me, it's so brave. Put a merkin on and you'll be fine.'"
A merkin, otherwise known as a pubic wig, was required because the 26-year old needed to appear naked as those in the 1930's most often did. There is no bikini wax in the script, it seems. It wasn't just nudity; Wood had to go for broke with her character, as she plays divorcee Pierce's selfish, unappreciative daughter.
Talking in January, Wood was asked if she had taken a drink before the scene, to deal with the nerves. "No, unfortunately. That would have been a good idea. But I was dead sober," she told Fancast.com.
For a trailer that helps to explain Wood's role in the film, watch below. The five part miniseries debuts on March 27th. For more from Wood, click over to xfinityTV.com.
WATCH
:
Popular in the Community