It's not every day we examine the aesthetic merits of an iPhone smudge. But after seeing the image below, we're seriously considering removing our screen protector once and for all.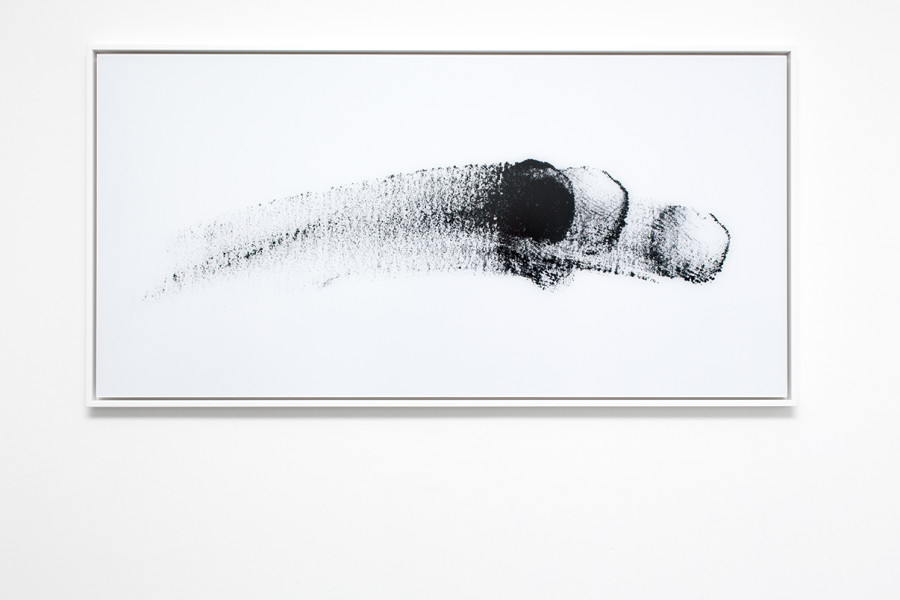 Next, Next, Next (Multi-Touch Painting series) lambda print face-mounted to acrylic, flush-mounted to Dibond in artist's frame 61cm x 120cm Paris 2014 (Photo by Vinciane Verguethen)
In his series "Multi-Touch," artist Evan Roth explores the oft overlooked space where human touch meets the digital realm -- that mundane moment where the fingertip swipes, pushes or flicks the screen. The minimalist prints transform magnified screen smudges into stark, abstract artworks, toying with the close proximity of valuable art and a trifling smear.
"In the beginning I was primarily interested in coming up with a simple way of archiving and visualizing these interactions that were increasingly becoming a part of my daily routine," Roth said in an email to The Huffington Post These gestures that we all now use instinctively (slide to unlock, pinch to zoom, etc.) are a relatively new language of movement that started around 2007."
To make each work, Roth puts a piece of tracing paper onto his phone, dips his fingers in ink and then, well, does his digital thing. The works' titles, ranging from "Slide to Unlock" to "User Name and Password" and "Zoom In Zoom Out," refer directly to what action led to each perfect smudge. He's even documented himself beating every level of Angry Birds. Through his work, Roth transforms our daily iPhone usage into a strange sort of choreography, our fingers doing a subconscious dance as we go about our daily tasks.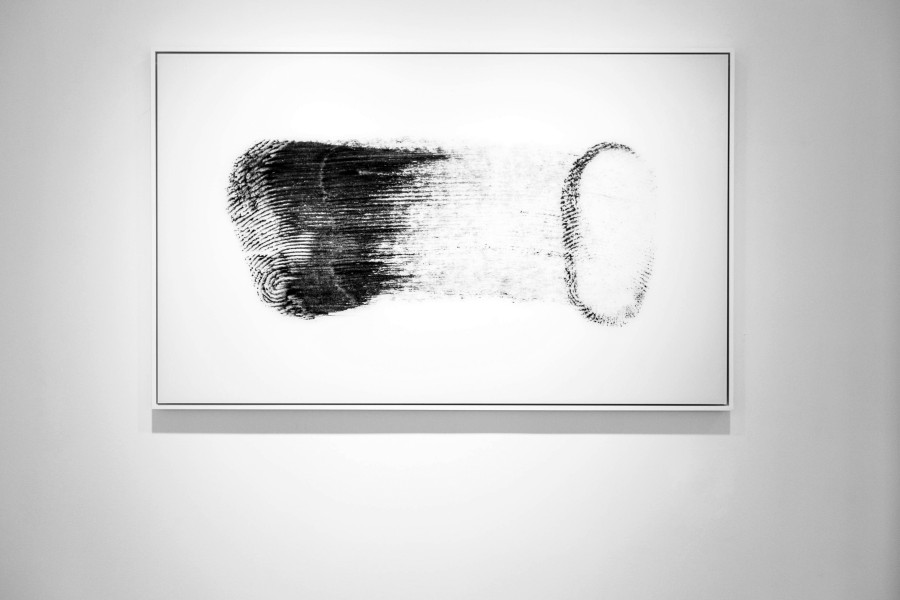 Slide to Unlock (Multi-Touch Painting series) Lambda print face mounted on acrylic, dibond backing 114cm x 70cm Paris 2013 (Photo by Vinciane Verguethen)
Roth's black, white and red canvases land somewhere between a child's finger painting and the evidence left from a crime scene, amounting to a whimsical, yet sinister movement. Each work raises questions about where the body ends and technology begins, how our identity is imprinted on our devices and what's been lost in the digital age.
"I hope that these pieces do more than just visualize a technology, but also begin to speak more about contemporary culture," Roth continued. "The 'NEXT, NEXT, NEXT' piece, for example, is intended not only as a visual representation of a gesture, but also as a commentary on identity and the effects of convenience and technology in how we consume media and culture."
See Roth's deep smudges below and let us know your thoughts in the comments. We highly recommend taking a look at the Picasso on your own iPhone screen while you're at it.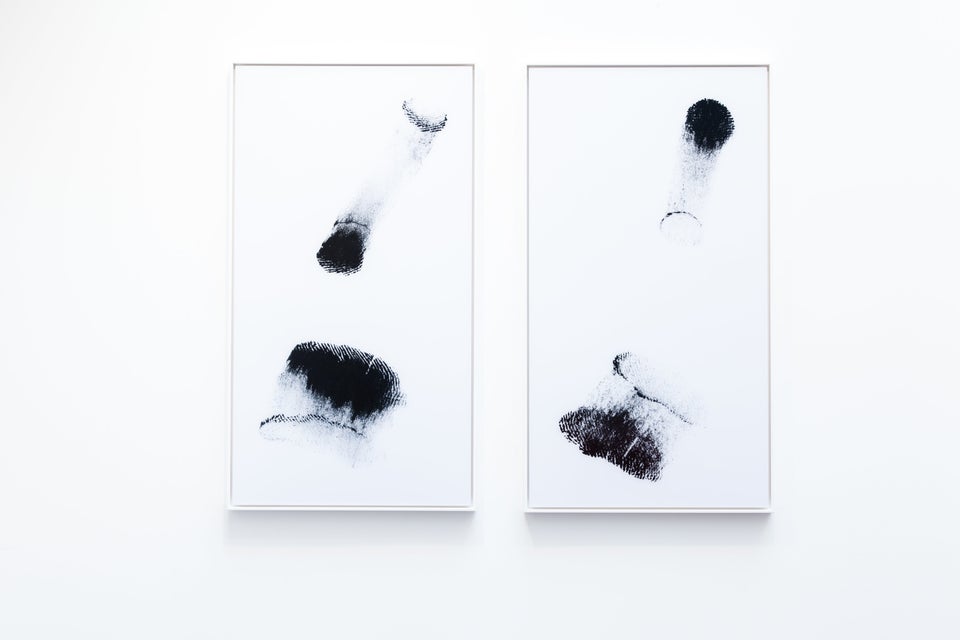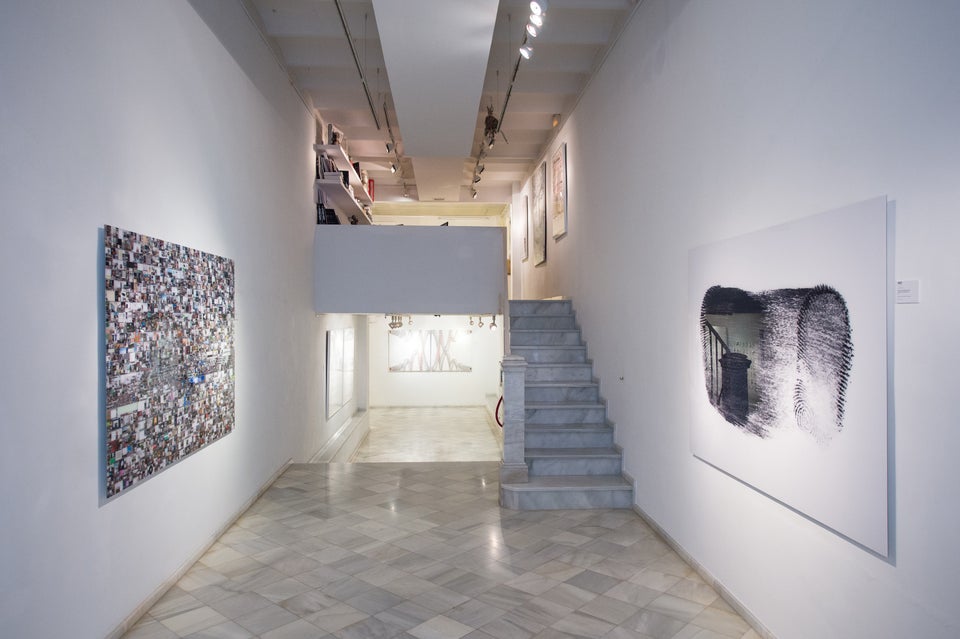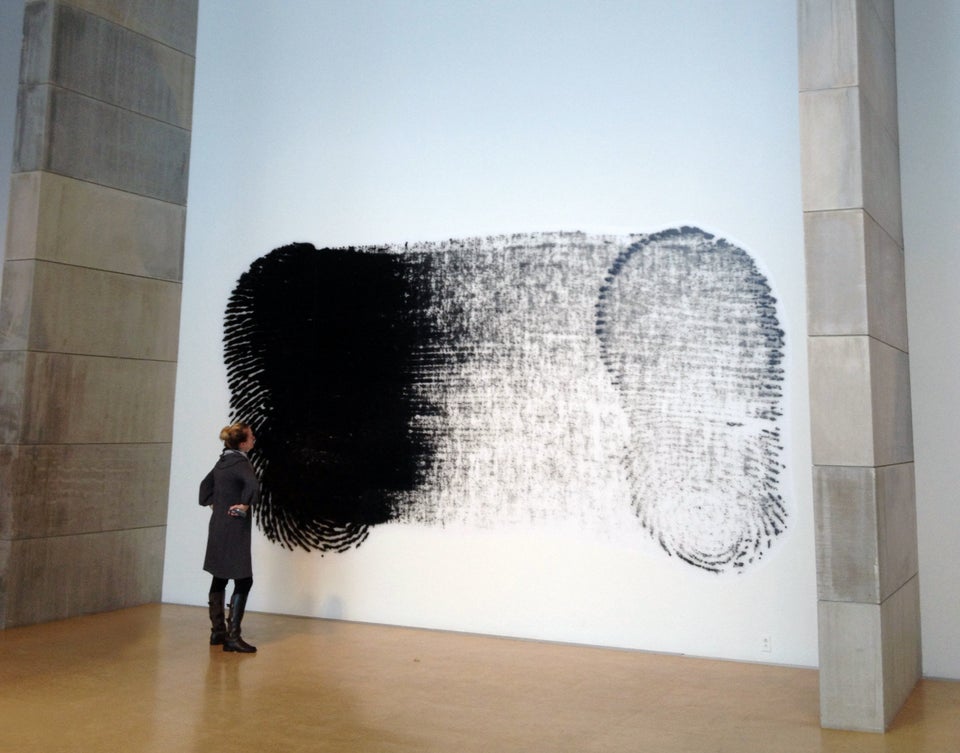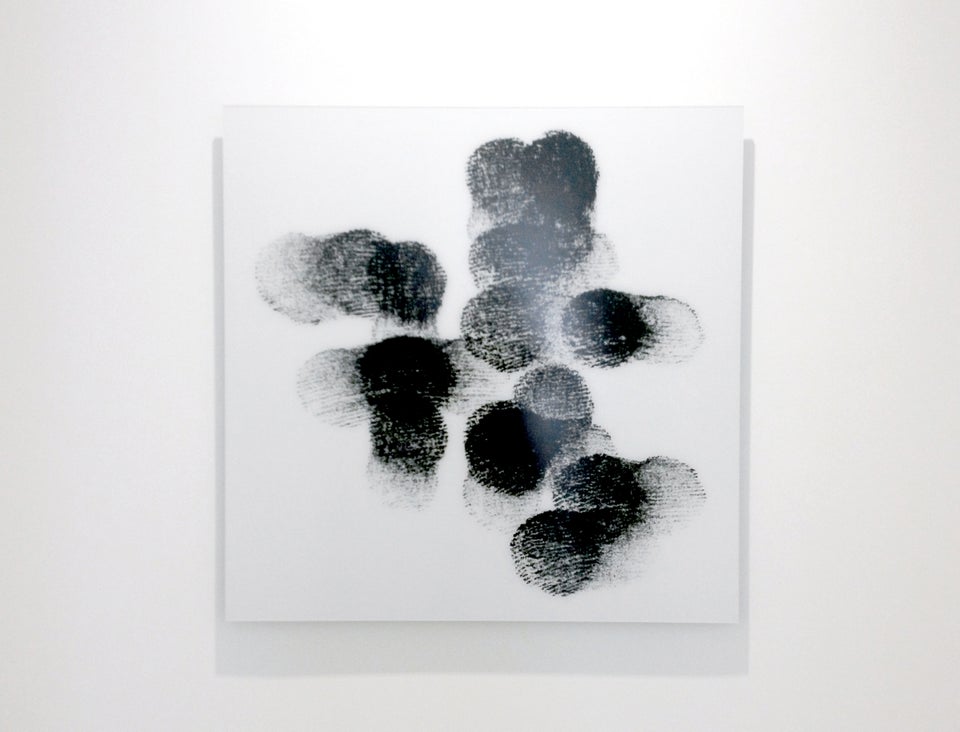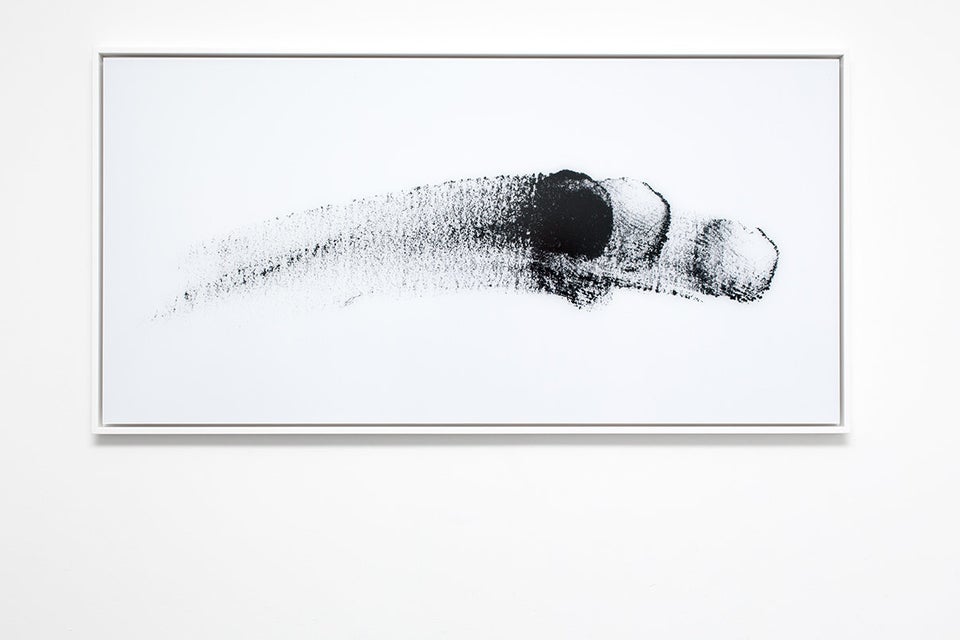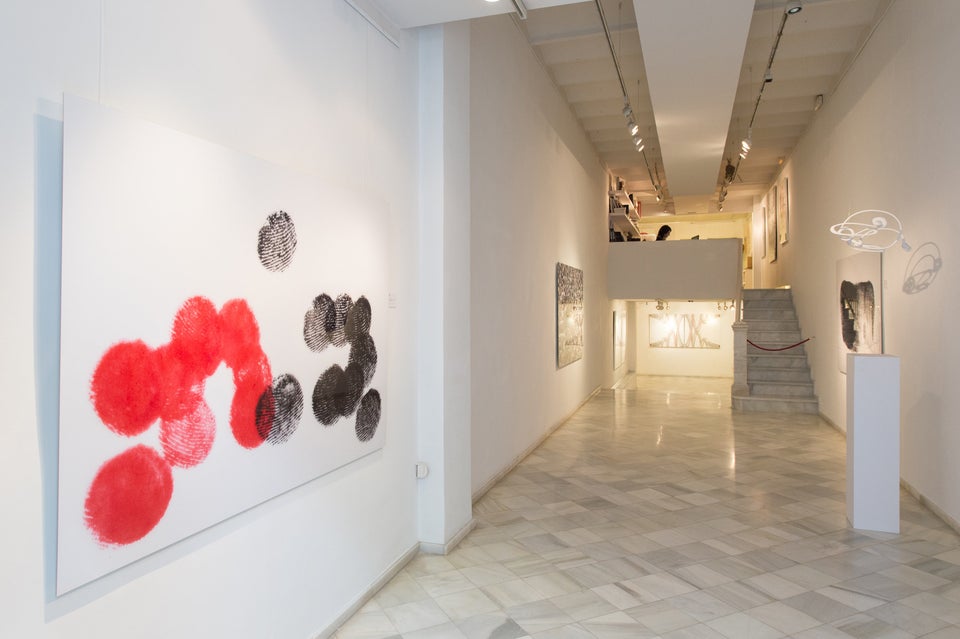 Related
Popular in the Community