In his new cabaret show, Evan Ruggiero plays guitar, croons pop standards and showcases the type of fancy footwork that recalls Gene Kelly and Savion Glover.
What makes all of this especially remarkable is that Ruggiero, 24, has only one leg. When he was a 19-year-old musical theater student at New Jersey's Montclair State University, Ruggiero was diagnosed with osteosarcoma, a rare bone cancer, in his right leg. Ultimately, his leg would have to be amputated below the knee, followed by 16 months of intensive chemotherapy.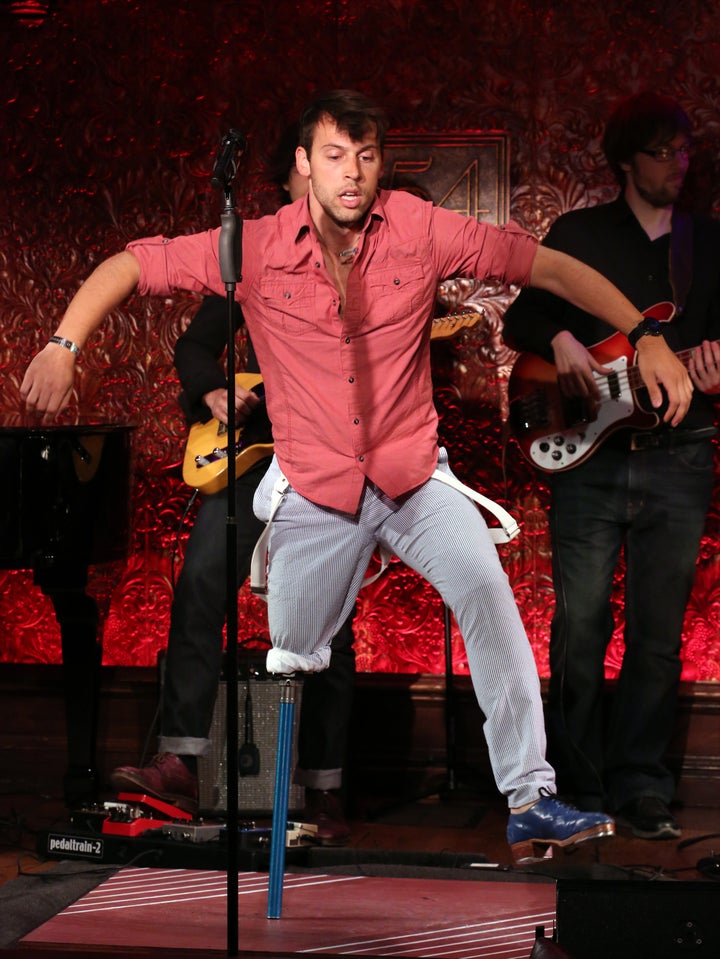 Such a setback could have easily derailed the career of a less tenacious individual, but Ruggiero, who has been dancing since he was five, now incorporates the experience into his artistic narrative. His show, "The One-Legged Song and Dance Man: Volume 3," explains how he returned to tapping just 18 months after his amputation. His elaborate choreography now relies on the use of a peg leg that, he explains, is a nod to the legendary Clayton "Peg Leg" Bates, who taught himself to dance after losing a leg at age 12.
The secret to his surprising success, he says, was being a "stubborn" patient who refused to scale down his dance and theatrical studies, despite the advice of his doctor.
 "It was a real setback, but after it was all over, I said, 'You know what? I need to pick up right where I left off and continue my career,'" Ruggiero, whose one-footed tap riffs, time steps and even intricate wings have landed him on the "The Ellen DeGeneres Show" and an "American Idol" audition, told The Huffington Post. If anything, he said, life before his cancer diagnosis taught him a thing or two about resilience: "Growing up, being a guy dancer and continuing into musical theater, you definitely get bullied and made of."
The talented Ruggiero shone brightly at an Aug. 4 press preview of "The One-Legged Song and Dance Man," when he offered a smooth version of the Bill Withers classic, "Ain't No Sunshine," before an intricate tap number. He'll have a few more surprises in store when he hits the stage at New York's 54 Below Aug. 14, including guest dancers Jackie Burns, Olivia Polci and Kyle Wilde.
Meanwhile, he'll also debut material from a new musical he's written, "My Champagne Year," which is based on a series of emails his mother wrote while he was in the hospital battling cancer.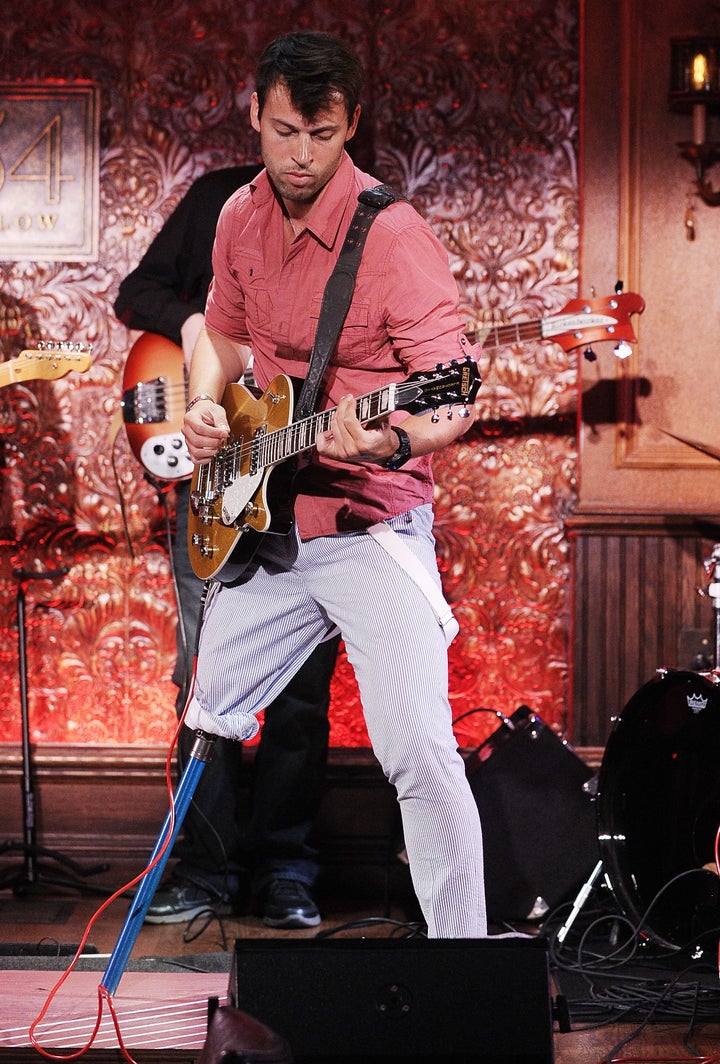 Ruggiero, who wears a prosthetic leg while not on stage, has come to view his peg leg as an instrument rather than an impediment.
 "Tap dancers -- they're always calling themselves musicians, and their feet are their instrument," he said. "Specifically, [my peg leg] is my bass track."
Noting that many audience members will never have seen a one-legged dancer before coming his show, Ruggiero says he won't shy away from the physical "vulnerability" his performance reveals because of his condition. While his perseverance is admirable, he shrugs off "role model" accolades, even though he finds them flattering.
"A lot of people have come up to me, and they always say, 'You're such a role model and an inspiration,'" he said. "I'm honored when people say that, of course, but I'm just trying to continue on with my life."
PHOTO GALLERY
Ballet Dancers Changing the Landscape
Calling all HuffPost superfans!
Sign up for membership to become a founding member and help shape HuffPost's next chapter