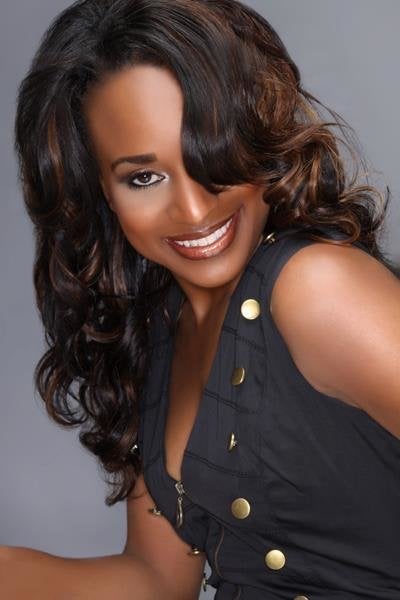 As a heavyweight boxing champion, Evander Holyfield is no stranger to a good fight--and neither is his daughter, Evette. The 27-year-old stylist and designer is standing up for her convictions and beliefs when it comes to sex before marriage.
During an interview with Essence, she shared her thoughts on the spirituality her father instilled in her at a young age and how that has influenced her desire to speak to young women about respecting themselves and their bodies.
"I would prefer if women waited to have sex," she told Essence. "But I know it's unrealistic to think that all women are going to think like me. I think women should make a list of what they really want in a man. Then, wait, really stick to your guns, and have faith that God is going to give you that person. If women did that, it would save them a lot of heartache. Never settle."
Holyfield cited her Christian upbringing as a source for her thoughts on celibacy and said that she makes a point to be honest with her partners about her decision to wait to have sex until after marriage.
"If I'm talking to someone I actually like, I say, 'Look. This is not gonna happen, and there's no chance,'" she said. "I feel like if a guy truly loves me, and he's ready to commit, then he will do everything in his power to make me happy and meet my criteria."
In addition to her company in Hollywood, Holyfield said she has family and friends who share her perspective on saving yourself for marriage and she has a quick response for those who question her belief.
"My sister is a virgin, and I have a couple of friends who are virgins too," she said. "Some women have said to me, 'Why would anyone want to date you if you haven't had sex?' I ask them, 'Why would anyone want to date someone who has slept with the whole world?' Having sex with a man is not what's going to set you apart. What's going to set you apart is what's in your head. Show a guy something different-- something that will stimulate his mind, not something they see or get all the time."
Tell us what you think of Evette's decision in the comments, and read her entire interview on Essence.com.
Popular in the Community