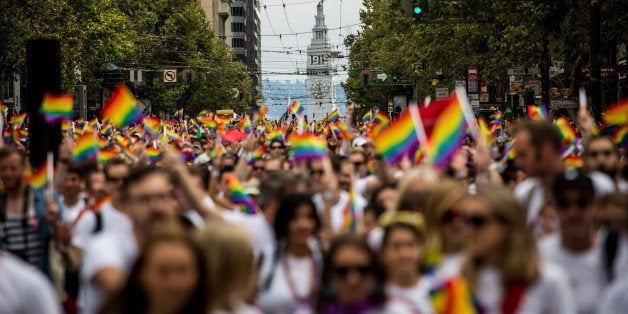 Yet a smaller but equally impassioned group of evangelicals celebrated the fact that marriage equality is no longer just a dream for LGBT couples across America. And it's these leaders who may be pointing to the future of the movement.
About 100 evangelical pastors and leaders signed an online letter published Friday supporting the ruling, and then went one step further by calling on Christians around the country to continue to work for LGBT rights in other areas -- like bullying in schools and employment and housing discrimination.
"As Evangelical pastors and leaders, we believe that the gospel of Jesus Christ is a message of good news for all people," the letter read. "For far too long, we have been silent and complicit in the discrimination and marginalization of LGBTQ people around the world. Today, we commit to no longer stand by while discrimination and inequity flourish, but to lift our voices on behalf of all of God's children."
The letter, released by the evangelical RISE Network, included signatures from Richard Cizik, a former leader within the National Association of Evangelicals, Dr. David Gushee, a Christian ethicist, and Randy Thomas, a former leader of the defunct ex-gay ministry Exodus International.
Many of the pastors who signed the letter have faced backlash for showing their support for gay marriage, including Rev. Danny Cortez, the pastor for California's New Heart Community Church. The Southern Baptist Convention, the largest Protestant denomination in America, kicked the church out of its fellowship after Cortez changed his views on marriage equality.
"I believed for years that marriage should only be between one man and one woman," Cortez said. "But as I began relationships with LGBT persons, I saw that my beliefs had been destructive and not in line with the teachings of Jesus Christ. The church doesn't have to fear the positive changes happening in our nation."
On the same day RISE released its letter, more than 100 evangelical leaders signed their own letter defending the idea that God designed marriage to be between a man and a woman.
Evangelicals are the largest religious group in America, making up 25.4 percent of the country, according to The Pew Research Center. They have been relatively slow to support same-sex marriage compared to members of other religious traditions. But that doesn't mean their views haven't changed -- about 27 percent of white evangelical Protestants support same-sex marriage in 2015, compared to 11 percent in 2004.
This change in tone towards LGBT people appears to be resonating the most with younger evangelicals. White evangelical millennials are much more accepting of LGBT couples than older generations. About 43 percent of white evangelical Protestants between ages 18 and 33 support same-sex marriage, compared to 19 percent of those who are 68 and older, according to a 2014 Public Religion Research Institute survey.
The response Mitchell received from fellow evangelicals falls in line with comments from Rob Schwarzwalder, the Family Research Council's vice president. In a piece written for Real Clear Religion, he suggested that evangelicals who support same-sex marriage no longer have a claim to that name.
"Those professed Evangelicals who are willing to jettison the Bible's teaching regarding homosexuality can no longer claim to be persons of the Gospel -- Evangelicals," Schwarzwalder wrote. "They are diminishing what God's Word teaches about sin."
But according to Time magazine, Mitchell has traced his change of heart back to the four basic tenets of the evangelical tradition -- scriptural authority, a focus on the cross, personal conviction and conversion, and finally, activism.
"As Christians who believe in the resurrection, we see that our LGBT friends have long suffered," Mitchell said. "It's my Christian and evangelical tradition that reminds me that suffering is always joined to the suffering of God, and will not only be overcome, but redeemed. This is just the beginning, and we have a long way to go."
Related
Before You Go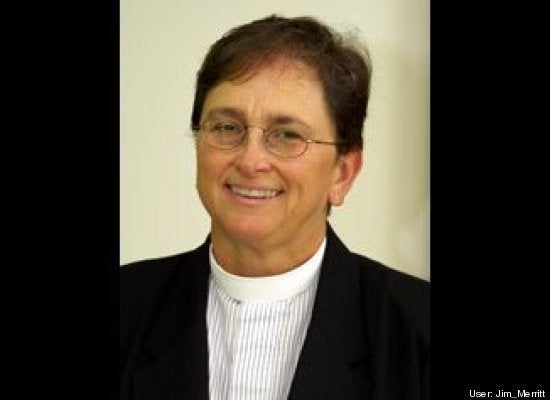 Most Inspiring LGBT Religious Leaders
Popular in the Community