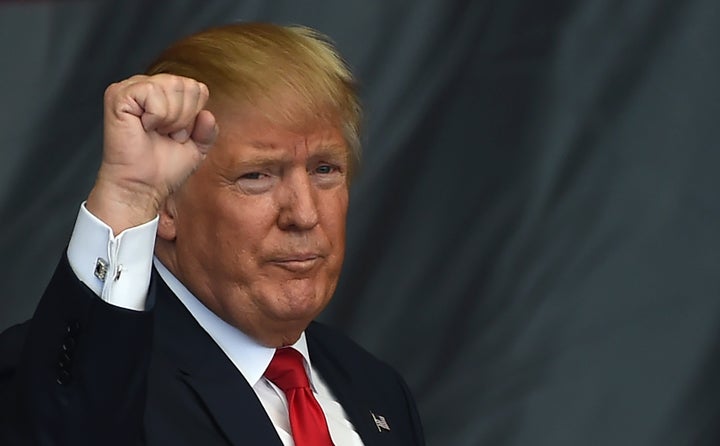 Nearly 100 evangelical leaders have signed onto a letter urging their fellow Christians to vote against Republican presidential nominee Donald Trump, who, they write, "has fueled white American nationalism with xenophobic appeals and religious intolerance at the expense of gospel values, democratic principles, and important international relationships."
The evangelicals behind the letter do not necessarily endorse Democratic presidential nominee Hillary Clinton, they write ― but they are united in their opposition to Trump, who is working to maintain the Republican stronghold on the evangelical community.
"Imperfect elections and flawed candidates often make for complicated and difficult choices for Christians," the letter reads. "But sometimes historic moments arise when more is at stake than partisan politics ― when the meaning and integrity of our faith hangs in the balance. This is one of those moments."
Evangelical voters tend to support Republicans ― former President George W. Bush won 78 percent of evangelicals in 2004, Sen. John McCain of Arizona won 74 percent of them in 2008, and former Massachusetts Gov. Mitt Romney won 78 percent in 2012, according to exit polling.
Trump is likely to win with evangelicals this year, polling suggests. That support will "probably have much less to do with him personally than with his rhetoric on abortion and his promises to protect Christianity in America," political science professors Paul Goren of the University of Minnesota and Christopher Chapp of St. Olaf College wrote in The Washington Post this week.
"Racism is America's original sin. Its brazen use to win elections threatens to reverse real progress on racial equity and set America back."
The evangelical leaders who signed the Change.org letter wrote that they object to the media's representation of evangelicals as "mostly white, politically conservative, older men," and that they come from a number of races, ethnicities, denominations and ages. Trump has performed worse among black, Latino and Asian voters than he has with white voters.
Trump's efforts to fuel the birther movement ― which claims President Barack Obama, the nation's first black president, was not born in the U.S. ― along with his statements on Mexicans, immigrants and Muslims inspired their opposition, the leaders wrote.
Most evangelicals support immigration reform that would allow some undocumented immigrants to stay in the country, and faith groups have been active in advocating for welcoming refugees, including non-Christians. In the letter, evangelical leaders wrote that immigrants and refugees are "those whom Jesus calls 'the stranger' in Matthew 25, where he says that how we treat them is how we treat him."
"Because we believe that racial bigotry has been a cornerstone of this campaign, it is a foundational matter of the gospel for us in this election, and not just another issue," they wrote. "This is not just a social problem, but a fundamental wrong. Racism is America's original sin. Its brazen use to win elections threatens to reverse real progress on racial equity and set America back."
HUFFPOST READERS: What's happening in your state or district? The Huffington Post wants to know about all the campaign ads, mailers, robocalls, candidate appearances and other interesting campaign news happening by you. Email any tips, videos, audio files or photos to scoops@huffingtonpost.com.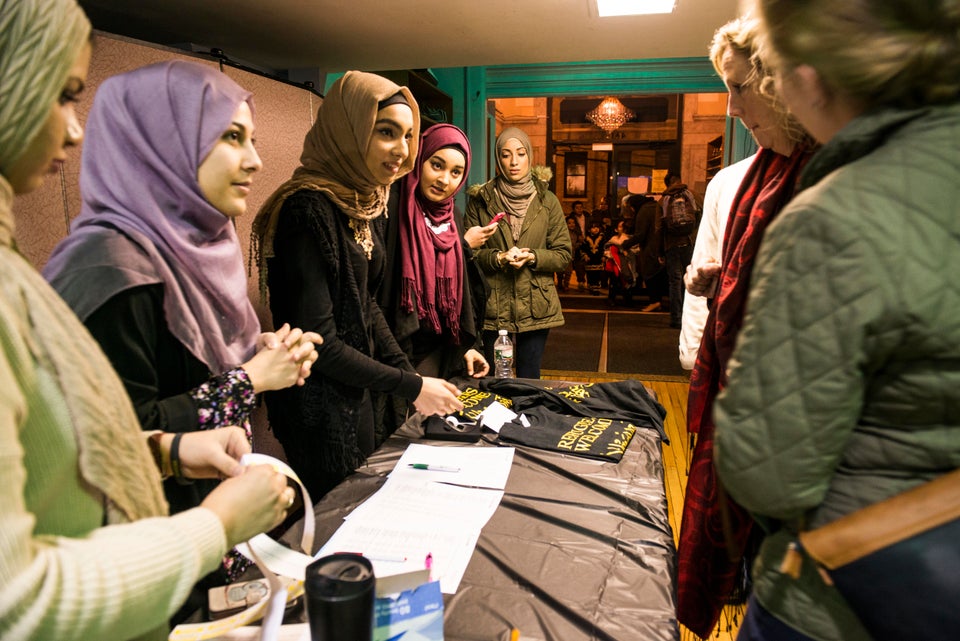 Syrian Refugees Welcomed To U.S.
Popular in the Community