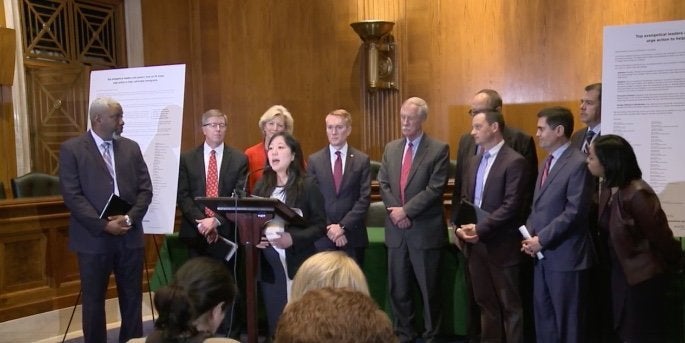 World Relief president Scott Arbeiter reflected on the "Christian calling" to care for the vulnerable and welcome the stranger during a press conference Wednesday on Capitol Hill.
"We believe that our national well-being and compassion for the immigrant and refugee are not mutually exclusive," Arbeiter said. "We're... dedicated to prayers for our leaders that they would find wisdom and compassion tethered together. And in that they would lead us into a just and compassionate and a wise legislative answer. The time is now."
"As Christians, as evangelicals, we stand ready to continue and even increase our commitment to serving the vulnerable as these laws mature," he added.
"As Christians, as evangelicals, we stand ready to continue and even increase our commitment to serving the vulnerable as these laws mature."
The letter avoided expressing support for specific proposals or legislation. Instead, it lists four groups that are of particular concern to these evangelicals: recipients of the Deferred Action for Childhood Arrivals program (also known as Dreamers), refugees, persecuted Christians, and Americans who are waiting to be reunified with close family members living overseas.
Many of the religious leaders at the conference spoke in particular about the plight of DACA recipients, sharing stories about Dreamers who are part of their congregations or church networks. Dr. Eric Costanzo, senior pastor of Oklahoma's South Tulsa Baptist Church, said during the conference that his church has for years been very "homogenized in our whiteness." But it has recently diversified and become a spiritual home for many immigrants, refugees and Dreamers.
"We're at a time right now where it probably seems like many evangelicals and evangelical churches are trying to keep immigrants and refugees at an arm's length," Costanzo said during the conference. "And I'm here to say that that's not true for all evangelicals. And it's certainly not true for all evangelical churches."
Costanzo then spoke about the important roles that Dreamers play in American evangelical congregations.
"The Dreamers are being used as leverage and the clock is ticking," he said. "I believe history will judge us on this. If we fail to do right by these young people, our children and grandchildren will ask us why."
In January, the White House proposed a pathway to citizenship for 1.8 million undocumented immigrants who came to the U.S. as children, in exchange for $25 billion for border security, including funding for Trump's border wall.
If a solution isn't found, DACA recipients could start losing their protection against deportation in large numbers as early as March.
The organization reports that fewer than 30,000 refugees were admitted into the U.S. in 2017, compared to more than 99,000 in 2016.
Jenny Yang, vice president of advocacy and policy for World Relief, pointed out that the Trump administration's stated desire to help persecuted Christians around the world is "not bearing out in our current refugee resettlement policies."
"We're grateful that President Trump recognizes the importance of providing a path to citizenship for Dreamers, but also believe our country can be stronger if we enshrine our values of freedom and democracy in how we welcome the world's persecuted, as well as treat vulnerable immigrants already here," she said.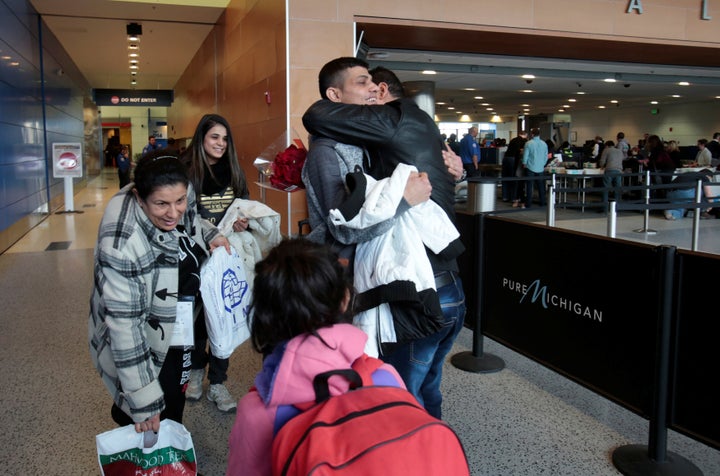 Evangelical leaders and institutions have expressed support for immigrants and refugees in the past, but national surveys indicate that rank-and-file white evangelical Protestants are split about these issues. A Pew Research Center survey found that about 76 percent of white evangelicals were in favor of the travel ban in February 2017. They were also the religious group most likely to oppose granting legal status to Dreamers (34 percent) and favor substantially expanding a wall along the U.S.-Mexico border (65 percent).
Yang suggested that part of the problem may be in the polling, since Pew does not separate out the views of evangelicals of color. She believes this group's views on immigration differ starkly from those of their white peers.
"I think the church is growing more diverse, but evangelicals of color are not getting attention in terms of their views on immigrants, because they're perceived to not have political influence," she said. "I think what the letter today represents is a convergence of opinion, from evangelical leaders across the spectrum, that care for refugees and immigrants is a core part of our Christian faith."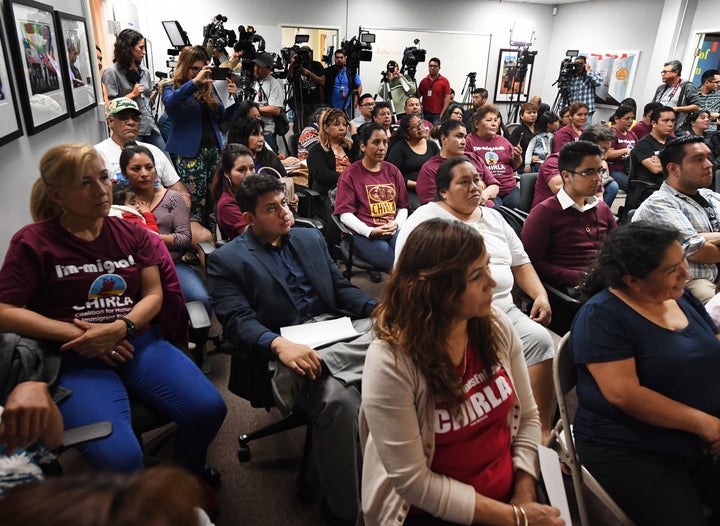 Velasquez co-created Voices of Christian Dreamers to help fellow evangelicals understand the effect that immigration laws have on evangelical church communities.
"Immigration deals with human dignity and family unity. Therefore it's a Biblical matter and should be of concern to the church," she said during Wednesday's press conference. "Jesus calls us to love our neighbor. He didn't say to love our neighbor because they can contribute to the economy or because they have a college degree or because it was not their fault. He simply said to love your neighbor."
"My prayer," she said, "is that the church will welcome the stranger, the vulnerable, just as Jesus did."
Related
Before You Go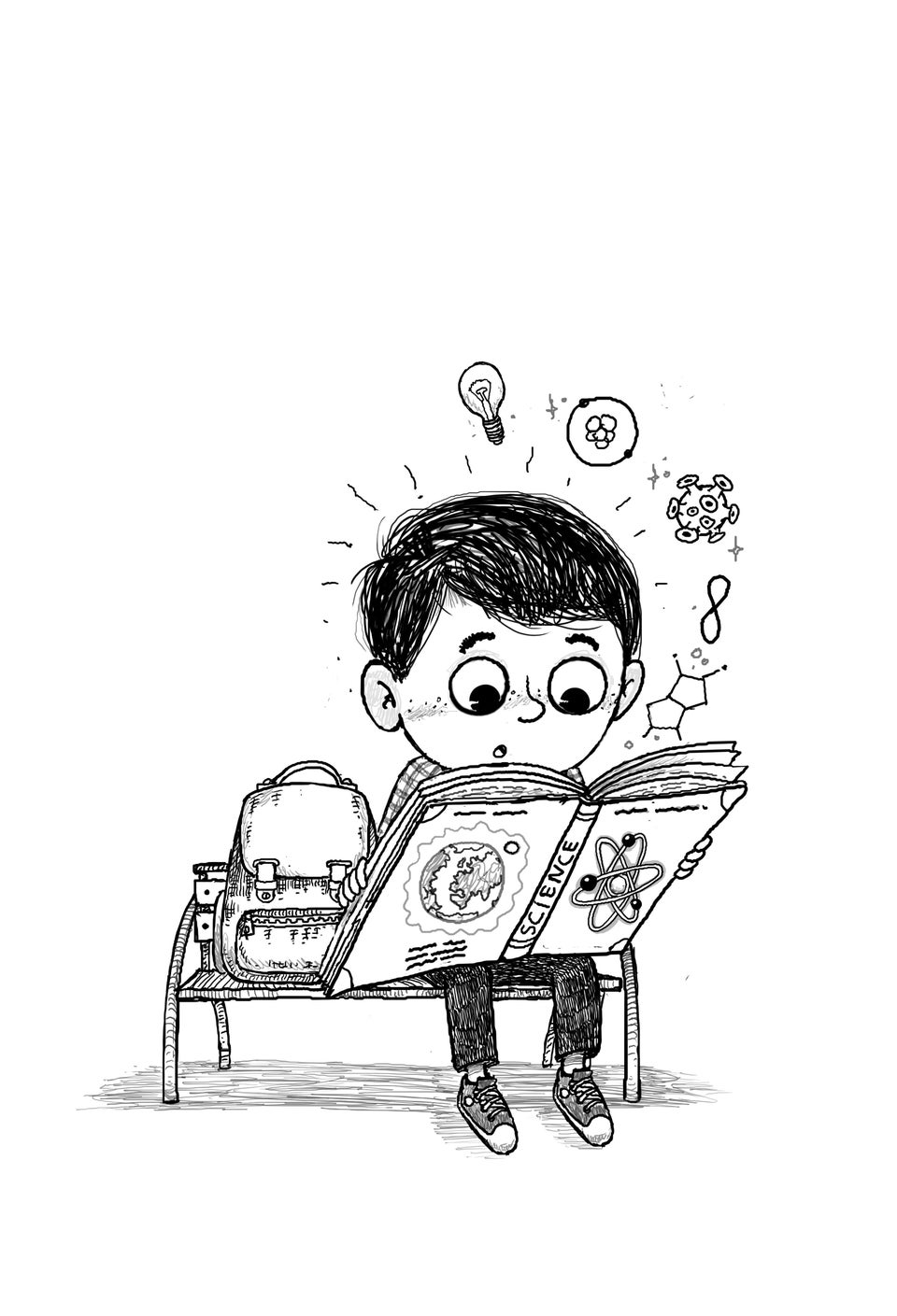 Child Refugee Illustrations
Popular in the Community