Evangelical pastor Adam Phillips moved to Oregon to start Christ Church: Portland in the spring of 2014. Nine months later, the evangelical denomination Phillips worked for kicked him out and pulled two years of funding from the church.
Phillips's transgression? Advocating for the full inclusion of LGBT Christians in the church.
A new short documentary by The Atlantic traces Phillips's journey from rising evangelical star to outcast to leader of a new, inclusive congregation. It's been less than two years since the Evangelical Covenant Church dealt Phillips that blow, and in that time the pastor has built up a thriving church community that doesn't compromise on its convictions.
"The Bible is very clear on what it means to love God and love our neighbor as ourself," Phillips said in the documentary.
Christ Church: Portland is now affiliated with The Christian Church (Disciples of Christ), a mainline Protestant Christian denomination. The church is rooted in the very tenets of inclusivity that got Phillips kicked out of his evangelical denomination.
"Following in the way of Jesus, we hope to be a church that includes all (no matter who we are, what we think or where we come from) while trying to be focused on the things people of faith have been actively pursuing for thousands of years," the church states on its website.
Even after his ordeal, Phillips said he still identifies as an evangelical in the tradition of prominent faith leaders like abolitionist Jonathan Blanchard and progressive Christian Jim Wallis.
"Being an evangelical is about living the good news of Jesus for the common good and for the planet, all of God's creation," Phillips told The Huffington Post.
Evangelicals who share Phillips's views might feel outnumbered by those who preach a very different kind of gospel. But the pastor said this shouldn't discourage like-minded pastors and congregants from upholding the values of inclusivity and acceptance.
"The experience will humble you ― you'll likely lose friends and support," Phillips told HuffPost. "But it's the worst best thing: your church and community will see a kind of transformation that is like a miracle. Inclusion is not our only 'issue' ― but it roots us in being a whole, healthy church for God's glory and neighbor's good."
Check out the documentary above.
Support HuffPost
The Stakes Have Never Been Higher
Related
Before You Go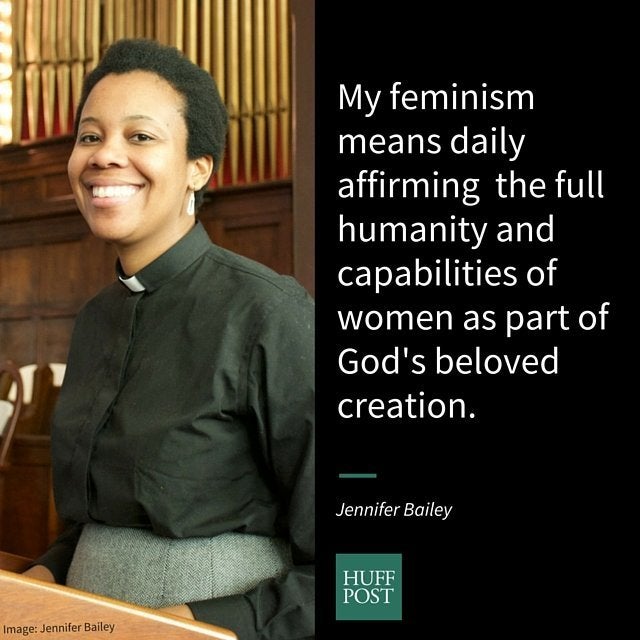 Christian Women On Feminism
Popular in the Community