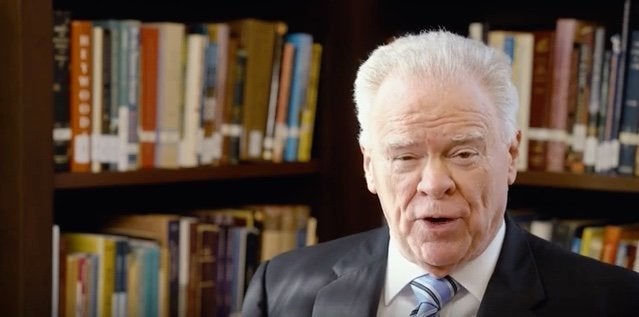 Evangelical women from the largest Protestant denomination in the U.S. are publicly voicing their dismay over an influential leader's "inappropriate" statements about domestic violence and women's bodies.
Hundreds of women who attend churches affiliated with the Southern Baptist Convention have signed a petition calling for "decisive action" in response to "damaging, sinful" comments made by Dr. Paige Patterson, president of the Southwestern Baptist Theological Seminary in Fort Worth, Texas, and a prominent SBC leader.
The open letter, addressed to the seminary's board of trustees, asks them to take a strong stand against "unbiblical teaching regarding womanhood, sexuality, and domestic violence."
"The world is watching us all, brothers. They wonder how we could possibly be part of a denomination that counts Dr. Patterson as a leader," the letter reads. "The Southern Baptist Convention cannot allow the biblical view of leadership to be misused in such a way that a leader with an unbiblical view of authority, womanhood, and sexuality be allowed to continue in leadership."
Patterson has recently come under scrutiny after a 2000 audio clip resurfaced online in which he advised physically abused wives to stay in abusive relationships, "be submissive in every way" and try as hard as possible not to get divorced. He clarified early last week that at times, he has counseled abused women to leave ― albeit not divorce ― their husbands and report what was happening to the police. However, he said he still thinks that in cases of "non-injurious" abuse, women might choose to "pray through" the situation rather than leave their husbands. 
Some evangelicals' overly broad reading of wives' duty to submit to their husbands, coupled with the belief that divorce should be avoided at all costs, produces a "potent and literally deadly" combination that leads many women to keep enduring abuse, Katelyn Beaty, an editor-at-large at Christianity Today, told HuffPost last week.
"It leads pastors like Paige Patterson to justify or excuse domestic violence or to see it as the price of a godly marriage," Beaty wrote in an email. "This is a gross departure from the biblical text as well as a grave departure from the pastor's call to shepherd his members."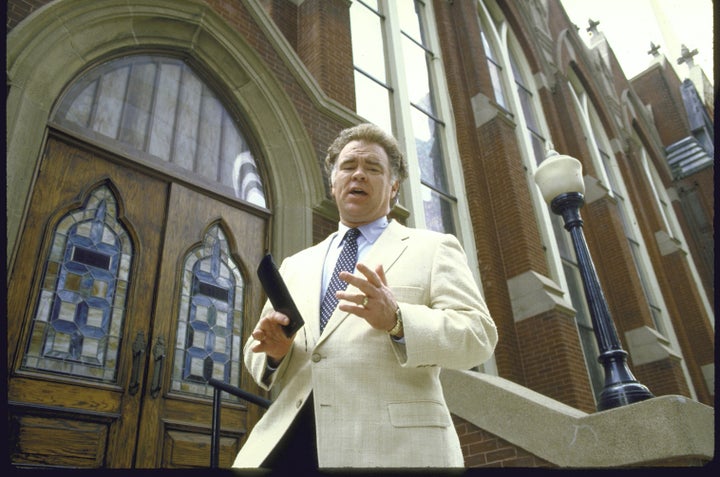 In addition to the 2000 audio clip, the petition signers also referred to a video clip of a 2014 sermon, in which Patterson appeared to condone the objectification of a young woman's body. In the sermon, he talked about how God "beautifully and artistically" created women. To illustrate that point, he recalled a time when he spotted a 16-year-old girl after preaching at an event. 
"She was nice," Patterson said about the teenager, whom he also described as "a very attractive young co-ed." He heard a young man near him comment, "Man, is she built."
 In his 2014 sermon, Patterson said he defended the young man by saying, "He's just being biblical. That's exactly what the Bible says."
The women wrote in the petition that they were "shocked" by Patterson's objectification of that teenage girl and the "inappropriate nature of his own observations of her body." 
Patterson appears in a promotional video for the Southwestern Baptist Theological Seminary below.
The online petition against Patterson was written to gather the signatures of Southern Baptist women, but Southern Baptist men and people from outside the denomination have also signed on ― including Rachael Denhollander, an evangelical Christian and the first woman to publicly accuse former USA Gymnastics team doctor Larry Nassar of sexual abuse. As of Monday afternoon, over 2,000 individuals had signed the petition.
Karen Swallow Prior, a professor of English at the evangelical Christian Liberty University, told HuffPost that she signed the petition to call out a "blind spot."
"There is a tremendous blind spot within the old guard of the Southern Baptist Convention, and that blind spot concerns the dignity and place of members who are not white men," Prior told HuffPost in an email. "I don't point this out in anger or bitterness, but in love, just as I would want my own blind spots pointed out to me."
The petition had some early difficulties with false signatures, but Prior said the women behind the effort have since taken steps to remove clearly fake or duplicate names.
Other Southern Baptists have continued to offer their support. A petition defending Patterson had gathered over 100 signatures on Monday afternoon. 
Roger "Sing" Oldham, a spokesman for the Southern Baptist Convention's executive committee, told HuffPost that the SBC's current statement of faith ― which was revised under Patterson's leadership in 2000 ― calls on Southern Baptists to "provide for the abused in society" and for "husband and wife to live up to the highest ideals of Christian conduct."  
Oldham said the SBC also affirms the right of Southern Baptists to express their opinions about convention leaders. However, he said the executive committee does not have authority over or choose to comment on the business of the Southwestern Baptist Theological Seminary's board of trustees.
On Sunday, the Southwestern Baptist Theological Seminary announced that Patterson had asked the board of trustees to convene on May 22 "in light of recent events."
Prior said she hopes Patterson and other SBC leaders are ultimately able to recognize and repent of the ways they've fallen short. 
"What I want more than anything is true recognition of sin and error — in this case a pattern of demeaning the female bearers of God's image in various ways, as well as abuse of power — and with that recognition, true repentance, not only from one individual but from all who have contributed to a culture that breeds these particular sins," Prior said.
Calling all HuffPost superfans!
Sign up for membership to become a founding member and help shape HuffPost's next chapter
BEFORE YOU GO
PHOTO GALLERY
Christian Women On Feminism