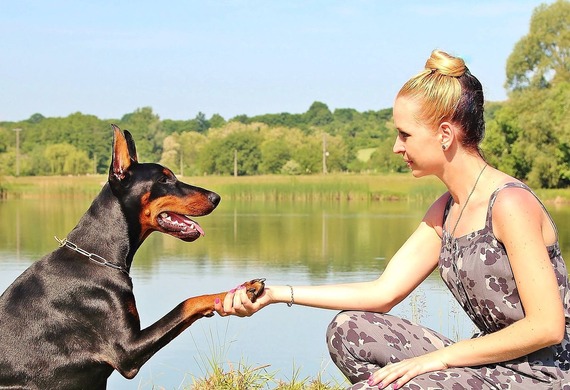 First, Pope Francis issued a major encyclical in June stating any act of cruelty toward any creature "is contrary to human dignity."
Now, evangelicals are turning their attention to all creatures great and small.
Scores of prominent evangelical pastors, scholars, theologians and other leaders took their place in a growing national dialogue over animal welfare with a declaration resolving to confront "any and all cruelty against animals."
"Every Living Thing: An Evangelical Statement on Responsible Care for Animals" further declares all animals are deserving of compassion, and challenges the faithful to work for their protection and preservation.
The statement is just the first step in a comprehensive campaign being launched Wednesday in Washington, D.C.
Both the possibilities and challenges that lie ahead for the Scripture-based call for animal welfare are indicated in a Lifeway Research survey of pastors commissioned for the campaign launch.
Nearly nine in 10 evangelical leaders surveyed agreed that Christians have a responsibility to speak out against animal cruelty and neglect. Yet more than eight in 10 respondents said their churches are not involved in addressing animal welfare at the local level.
Still, this is an historic moment, some analysts said.
They see the evangelical declaration as moving toward a tipping point in raising religious awareness of animal welfare issues, building on the momentum of Pope Francis's encyclical.
"It's hard to even come up with the right words to say how propitious a moment this is," said Christine Gutleben, faith outreach director for the Humane Society of the United States.
"To have a unified statement among evangelicals on the spiritual significance of animals is really like nothing I've ever seen in my lifetime."
The cultural shift toward concern for animal welfare was evoked in the uproar over the alleged illegal killing of a popular lion known as "Cecil" in Zimbabwe by a Minnesota trophy hunter earlier this year.
Corporate America has taken notice. Walmart recently announced a new policy to demand the humane treatment of farm animals by its suppliers. Earlier this month, McDonald's announced that, over time, it was shifting over time to only use eggs from "cage free" hens.
Not that religious communities are just now speaking out on these issues. Nor are they just becoming more sensitive to their flock's love affair with animals.
Animal ministries were once largely limited to Catholic churches offering annual pet blessings around the Oct. 4 feast day of St. Francis of Assisi.
Today, these events have become a regular part of congregational life around the country, from liturgical services affirming pets as part of God's creation to the development of pet food pantries and advocacy groups for animal rights.
Animal chaplains serve all major faith groups.
The Humane Society offers a collection of statements on faith and animals from several traditions. Among them, the General Synod of the United Church of Christ in 2011 called on Christians to explore ways their food choices have an impact on human and animal welfare.
Evangelicals have their own history of concern for all God's creatures dating back to Methodism founder John Wesley and William Wilberforce, the British abolitionist who in 1824 helped found the Society for the Prevention of Cruelty to Animals.
The current statement was written by Mark Rodgers of The Clapham Group, a Washington, D.C.-based consulting firm, the Rev Barrett Duke of the Ethics and Religious Liberty Commission of the Southern Baptist Convention; and Michael Cromartie of the Ethics and Public Policy Center, a Washington, D.C.-based think tank.
They consulted with several evangelical leaders during the drafting process.
Prominent early adopters of the document include the Rev. Russell Moore, president of the Southern Baptist ethics commission; the Rev. Bill Hybels, senior pastor of Willow Creek Community Church in Illinois; Daniel Akin, president of Southeastern Baptist Theological Seminary; and Nancy Sleeth, managing director of Blessed Earth.
The declaration is filled with Scriptural references to the responsibility of Christians to care for God's creation, but deliberately avoided any specific public policy proposals.
Rodgers said he hopes the statement will help people come to "a deeper awareness of God's created order and our responsibility for it."
The statement carves out "a kind of middle ground" between activists who would not value human life above animals and an unlimited pass for humans to exploit animals in their own self-interest, said Karen Swallow Prior, a writer and English professor at Liberty University who is one of the early signers
"This is a significant statement not only on the issue of animal welfare, but for the evangelical movement today," she said. "We're really recapturing our evangelical heritage."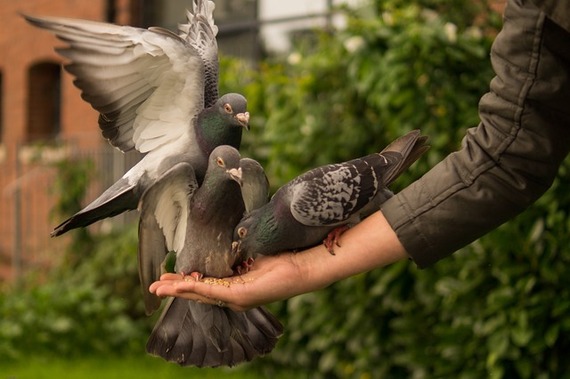 The next steps in the campaign are to solicit widespread support for the statement, and to use it to promote a dialogue in schools and congregations serving an estimated up to 100 million U.S. evangelicals.
The new statement may be particularly appealing to younger evangelicals who see animal welfare issues and trends such as the farm-to-table movement as part of a larger effort to care for the environment, Rodgers said.
"There's a whole generation that's emerging that's look for a more holistic expression of their faith as evangelicals," he said. "The timing (of the statement) fits well for that generation."
And evangelicals like other Americans are willing to sacrifice for their pets.
This is good news for Fido and Kitty and the remaining lions in Hwange Game Reserve in Zimbabwe.
And maybe for the rest of us, say spiritual advocates of animal welfare.
"The way that we human beings love animals is a picture of how God loves us," Prior said. "We should be concerned with "the least of these.'"
Pope Francis said something similar in his encyclical:
"When our hearts are authentically open to universal communion, this sense of fraternity excludes nothing and no one. It follows that our indifference or cruelty towards fellow creatures of this world sooner or later affects the treatment we mete out to other human beings."
Image by Rudy and Peter Skitterians [CC0 Public Domain], via Pixabay
REAL LIFE. REAL NEWS. REAL VOICES.
Help us tell more of the stories that matter from voices that too often remain unheard.