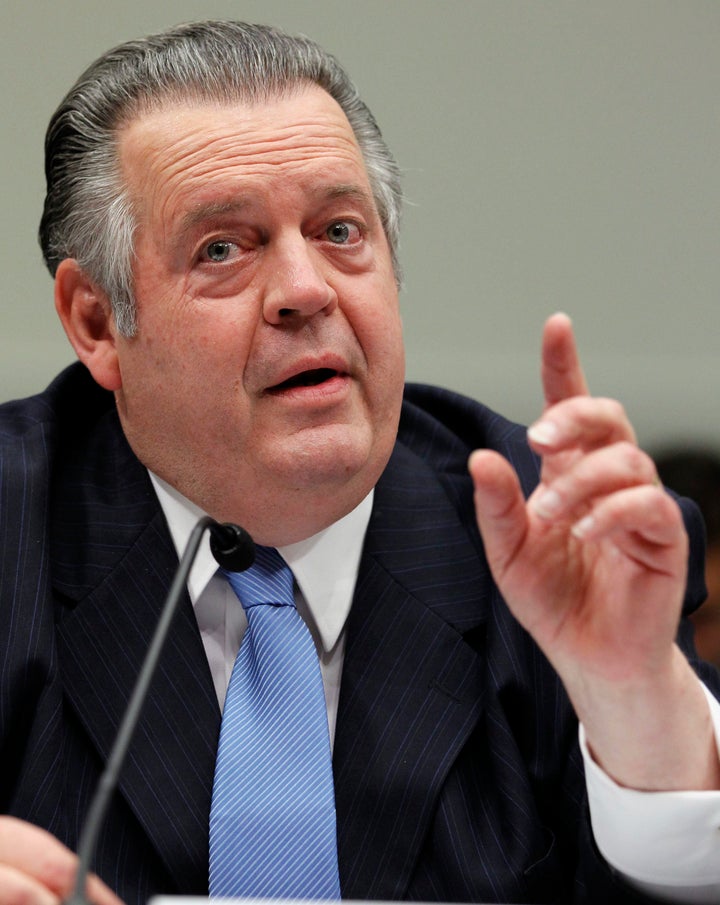 WASHINGTON -- A number of evangelical leaders announced on Tuesday they will speak to their congregations and to their lawmakers in a push to convince politicians on both side of the aisle to pass immigration reform and break gridlock on the issue.
"We recognize this is a political issue to many, but to us it's an urgent moral issue," David Fleming, senior pastor at a Houston Baptist church, said at a press conference on Capitol Hill announcing the effort. "The people most affected by this current policy are not anonymous to us. We know their names and their faces ... we recognize their inherent value and their great potential."
The evangelical leaders said they will encourage pastors to speak about the need for immigration reform to their congregations, which they said are already growing more supportive of making legislative changes. At first, the main efforts will be in Florida and Colorado, where evangelicals will knock on doors to talk to neighbors about problems with existing immigration law.
"[It is] not just a press conference effort, but a sustained effort that will result in the change of our current immigration laws," Noel Castellanos, CEO of the Christian Community Development Association, said.
The group of evangelical leaders will also advertise, beginning with an ad in Politico's print edition on Tuesday. They will also air a radio ad in Florida and Colorado next week on Christian radio stations. (Listen to the ad here.)
Any movement on immigration reform -- including the Dream Act or Sen. Marco Rubio's (R-Fla.) upcoming legislation on undocumented young people -- would be a good thing, the speakers said, even though their call is for broad, comprehensive changes. The principles for immigration reform laid out by the group include a guarantee of secure borders, ensuring fairness to taxpayers and establishing "a path to legal status and/or citizenship for those who qualify."
Convincing voters to push their representatives -- especially in the House -- for full immigration reform is vitally important, said Leith Anderson, president of the National Association of Evangelicals.
"There may not be a vote on immigration reform in the Congress before November, but there are going to be a lot of votes in November," Anderson said.
It's not all consensus, though: The leaders differed on whether their call for unity of immediate families should include same-sex spouses and their children, a point particularly important to immigration reform group Immigration Equality, given the involvement of the ultra-conservative Focus on the Family.
Focus on the Family opposes same-sex marriage, and Tom Minnery, the organization's senior vice president of government and public policy, confirmed that the group would not view same-sex couples as "families" under that framework, even if they were married or had children.
"No, we're an evangelical Christian organization, and our understanding of marriage is between one man and one woman," Minnery told The Huffington Post. "I'm sure there are groups speaking out for undocumented same-sex families, but our understanding of the family is the Biblical one."
Consensus on the need for immigration reform is a good thing, but the inclusion of Focus on the Family is problematic, Steve Ralls, communications director for Immigration Equality, said after the press conference. Immigration Equality advocates for the government to treat same-sex couples under the same standards as straight ones under immigration law. Ralls said Focus on the Family is "exclusionary at a time when the immigration movement needs to be inclusive and needs all hands on deck."
Jim Wallis, president and CEO of Sojourners, said he supports including same-sex couples in the definition of family and acknowledged there are differences of opinion within the evangelical community. But he said the fact that there is a diverse coalition working toward immigration reform is important, even if they don't agree on one piece of the issue.
"You have a variety of opinions on issues such same-sex marriage in a group like this," Wallis said, "but I think everybody knows how important families are."
Popular in the Community