 Efforts to pass legislation that would reform the nation's immigration system and pave a path to citizenship for undocumented immigrants has drawn support from many, including a coalition of evangelical leaders who recently launched a massive ad campaign in support of immigration reform.
This week, the evangelical leaders behind this effort released details of the campaign, which has a price tag of $250,000. They said the campaign includes ads that will air nationally on the Salem Communications Network.
Adds will also air in 13 key states: Alaska, Arizona, Florida, Georgia, Idaho, Kansas, Kentucky, Montana, North Carolina, Ohio, South Carolina, Tennessee and Texas. Furthermore, billboards urging people to pray for immigration reform will also appear near congressional offices in four states: Florida, North Carolina, South Carolina and Texas.
The ad campaign is part of the larger 92-day Pray for Reform campaign put together by the Evangelical Immigration Table, an organization made up of Evangelical churches, leaders, universities and organizations throughout the country. The group has already released ads in newspapers and on the radio, hoping to build support for the immigration bill introduced in the Senate by the so-called "Gang of Eight." The bill was approved in the Senate Judiciary Committee May 21 and it now heads to the Senate floor.
Dr. Russell Moore, president-elect of the Ethics and Religious Liberty Commission of the Southern Baptist Convention, told reporters on a conference call Thursday that the nation's broken immigration system "isn't just a legal issue, it isn't a political issue or an economic issue only."
"It's a moral issue and it's been a stain on our country for too long," Moore said. "Now is the time for the country to come together for an immigration system that respects the God-given human dignity of every person."
Evangelicals becoming big supporters of immigration reform
Evangelicals often identify themselves as conservative Republicans, and up until recently, there weren't as many Evangelicals who voiced their support for immigration reform. But that has been changing as members of the Evangelical Immigration Table seek to build support for immigration reform.
A poll released in March by the Public Religion Research Institute found that 56 percent of white evangelical Protestants agree that undocumented immigrants currently residing in the United States should be able to become citizens if they meet certain requirements.
Rev. Gabriel Salguero, president of the National Latino Evangelical Coalition, spoke about that growing support for immigration reform and a path to citizenship during Thursday's call with reporters. He said there has been a "conversion" among evangelicals when it comes to immigration reform.
"There is mounting momentum and impetus [for immigration reform]" he said. "The pushback that we may have now is not what we had even a year ago or six months ago because people are sitting down, reading and reasoning. And [people] are in relationships with immigrants. They know they're hardworking, they know they want to contribute to society in healthy ways."
Rev. Dan Krause, lead pastor of the Chugach Covenant Church in Anchorage, Alaska, said during the call with reporters that reading the scripture is what led him to support immigration reform.
"I have had some conversations with our congregants on this issue, and they're going through a similar process I did just several months ago," he said. "As soon as we take them into the scripture and really show people, 'Listen, God has spoken clearly about this issue,' it's fairly easy to convince somebody who has a high regard for scripture that God loves the stranger, the sojourner in our land and we need to be praying for reform."
Before You Go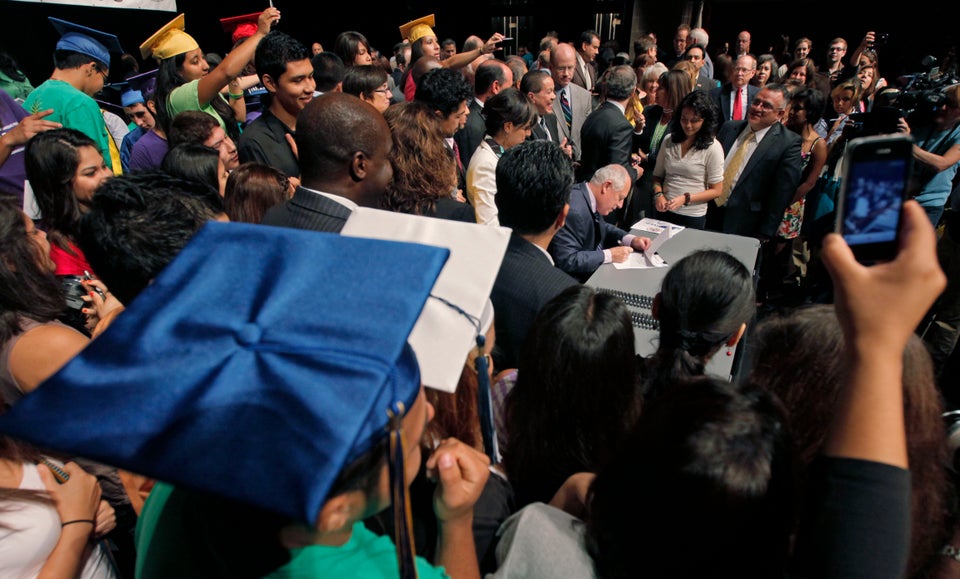 7 Things To Know About Immigration Reform
Popular in the Community