That's one way to reveal a pregnancy!
When actress Evangeline Lilly showed up at the "Ant Man" premiere in Hollywood on Monday, there was no question as to whether the 35-year-old was pregnant.
Lilly stunned in a black-and-white Halston Heritage gown that accentuated her baby bump while she posed for photos alongside her co-stars. And just in case there was any confusion, the former "Lost" star did indeed confirm to E! News that she and partner Norman Kali are expecting their second child, due in September.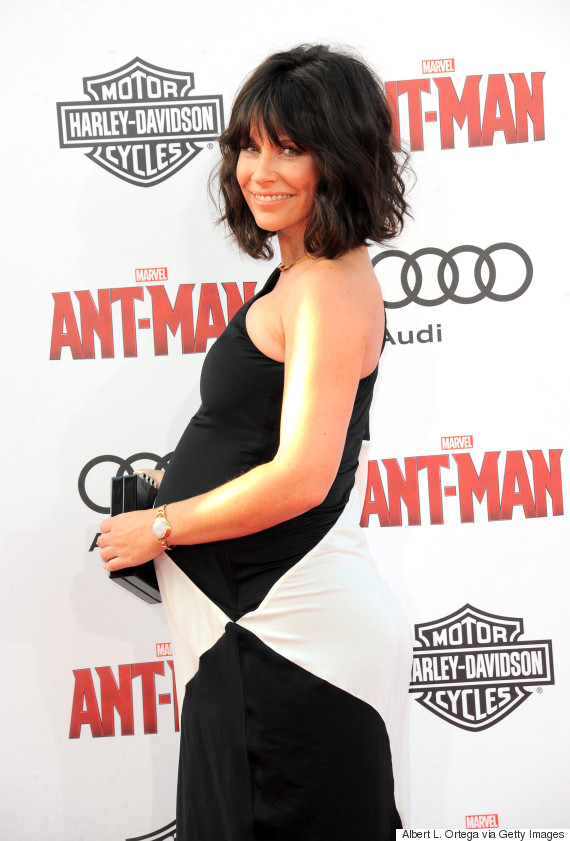 "What I wanted originally was six kids," she told Ocean Drive magazine in January. "I frickin' love being pregnant. I'm one of the lucky women who just had a blissful pregnancy, but I wanted to adopt four. My partner and I have really been through the ringer in the adoption world and it's hard, so we'll see what happens. Life is magically beautiful, and it brings you what is perfect."
Before You Go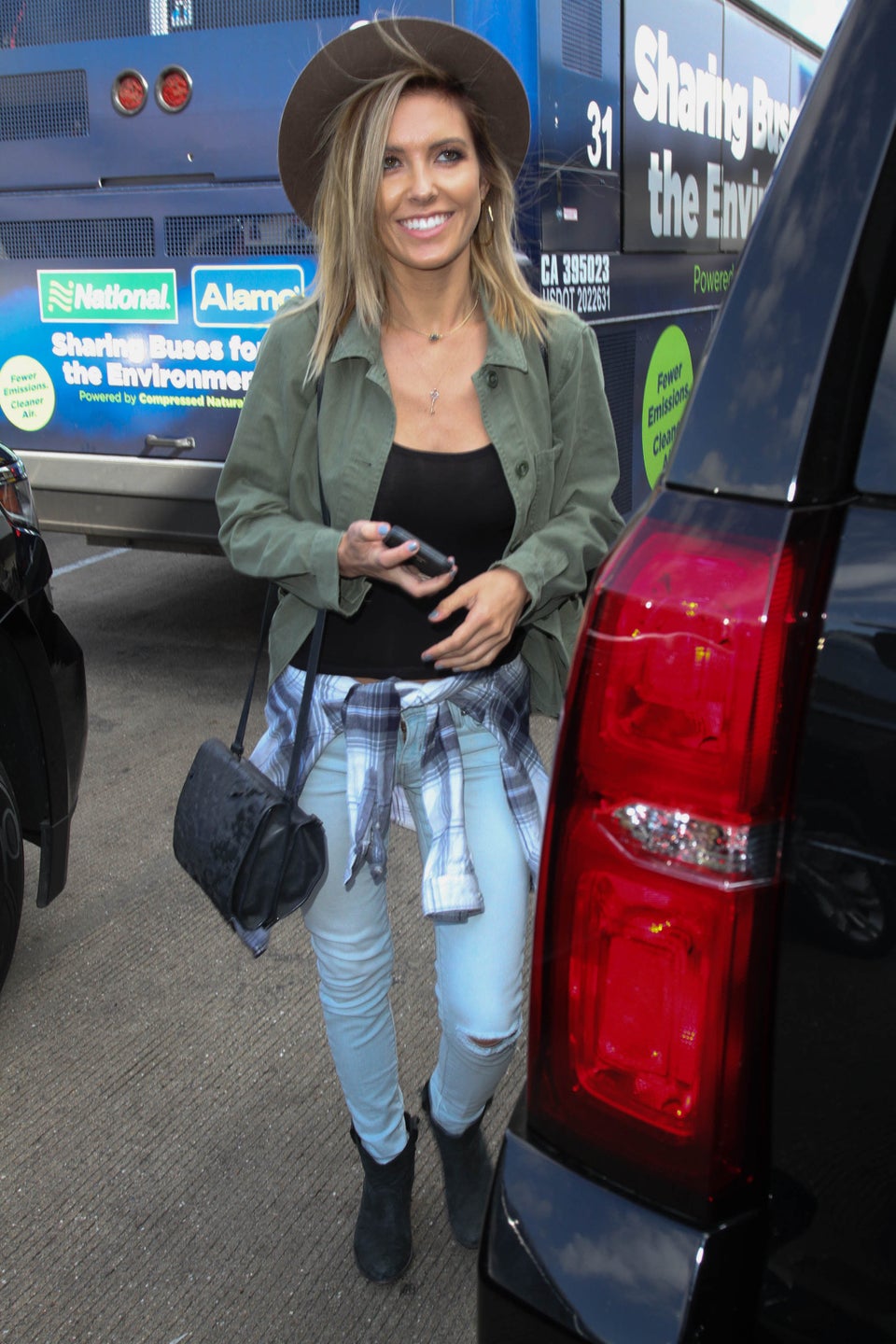 Pregnant Celebrities
Popular in the Community