Lilly remembered her time on the adventure drama as one marked by frustrations with her character, the often-in-peril Kate Austen, and instances of sexism on set.
"In Season 3, I'd had a bad experience on set with being basically cornered into doing a scene partially naked, and I felt I had no choice in the matter," Lilly recalled on a recent episode of the " Lost Boys" podcast. "I was mortified and I was trembling, and when it finished I was crying my eyes out and had to go on and do another very formidable and strong scene immediately after."
The following season, Lilly was tasked with undressing on-screen yet again. That would become her final scene in the series sans clothes after she "failed to control it."
"I said, 'That's it ― no more. You can write whatever you want, I won't do it. I will never take my clothes off on this show again' ― and I didn't."
Representatives for ABC did not immediately respond to HuffPost's request for comment.
Lilly has spoken previously about her not-so-rosy memories from her time on "Lost," which ranks in the pantheon of the greatest TV shows of all time. She once accused a "misogynistic" former co-worker of intentionally injuring her on the set.
The Golden Globe nominee said she also had qualms about the on-screen treatment of her character, who she said she "always thought she was obnoxious."
"Not at the beginning ― at the beginning, she was kind of cool," Lilly said on the podcast. "But as the show went on, I thought she became more and more predictable. I felt that my character went from being autonomous ― really having her own story, journey and agendas ― to chasing two men around the island. That irritated the shit out of me."
Kate was, of course, one side of TV's most hotly debated love triangle, carrying on relationships with fellow plane crash survivors, doctor Jack and bad boy Sawyer.
"I wanted her to be better because she was an icon for strength and for women," Lilly continued. "I think I tried very hard to take what I was given and always find the way to show that strength, to have her own thoughts and to take moments I thought might be quite whiny and somehow make them... not whiny."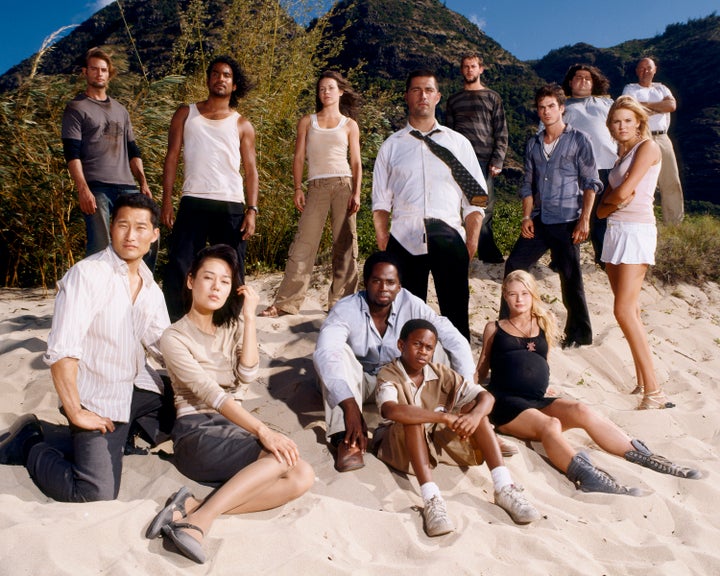 After "Lost" ended in 2010, Lilly took a years-long break from acting, returning only for major roles in films like the "Hobbit" franchise and the Marvel Cinematic Universe, where she plays Hope van Dyne, aka the Wasp.
Lilly said she's "better equipped now to not have uncomfortable experiences come up."
"I'm lucky. I'm in a position ― a very privileged position ― where I'm allowed to be picky. I can be picky," she explained on the podcast. "I've got enough success under my belt that I can be, and I feel for women who are just struggling to come up in the industry and don't really know how to navigate that."
Ahead of the release of this summer's "Ant-Man and the Wasp," Lilly slammed male actors in Marvel films for complaining about their body-con costumes, since women in Hollywood are routinely made uncomfortable for the sake of looking good.
"That [Wasp] suit made me feel very safe," she said of her costume in the film. "I didn't have to be in a miniskirt and a bustier, and I was very grateful. Gal Gadot looked freaking amazing in hers [as Wonder Woman], but I would have been uncomfortable. I'm just not that person."