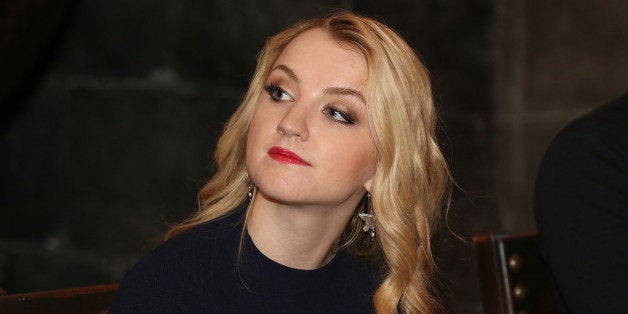 "Harry Potter" star Evanna Lynch has no time for anti-gay trolls.
Some Instagram trolls decided to air their grievances over the vote on Lynch's account. But the 23-year-old actress, who played Luna Lovegood in the popular franchise, was having none of it.
On Sunday, she took to Facebook and trashed the hatemongers in an open letter. She asked the trolls to unfollow her and block her because she does not want "poison" seeping through on her account. She added that those who followed her because of her affiliation with the "Harry Potter" series should know what her character stands for.
Luna Lovegood's love is a GOOD kind of love. It is not conditional or possessive or needy or demanding. It doesn't fall apart the moment you expose a piece of yourself that is unconventional or even unbecoming. Luna is a character who accepts all people and creatures in all forms, loves them for exactly what they are and who is constantly in awe at the diversity, strangeness and newness of each being she encounters. ... The only way Luna can be quintessentially Luna is because she loves and accepts herself fully. If Luna were to condemn and villify such an intrinsic human thing as our sexuality and see ANY colour of it as wrong she would not sit so comfortably within herself and she would not be who we know and love.
I am making a special request to all of you today in light of an ugly instagram thread that is really bothering me....

Posted by Evanna Lynch on Sunday, May 24, 2015
It's safe to say J.K. Rowling would be proud.
REAL LIFE. REAL NEWS. REAL VOICES.
Help us tell more of the stories that matter from voices that too often remain unheard.