Unlike other area suburbs, Evanston police announce utilizing controversial tactic, a BGA Rescuing Illinois investigation finds.
The City of Evanston, located on the affluent North Shore, is believed to be the first local municipality to publicly embark on a controversial police tactic called "stop-and-frisk"—an approach that allows officers to legally detain and search someone suspected of committing a crime.
While the Evanston police department is telling residents upfront about using "stop-and-frisk", other local police forces are less direct with constituents. Indeed, a Better Government Association spot check of 10 large Chicago-area police departments found "stop-and-frisk" is considered standard operating procedure but none touts, or brands, it as a crime-fighting technique the way Evanston is doing.
There may be good reason local police departments are not anxious to bring attention to this potentially divisive action. In New York City, where "stop-and-frisk" has been deployed for awhile, critics claim it's a humiliating and frightening procedure that disproportionately targets minorities and creates a climate of distrust between police and the community.
"It's a tool available and used by law enforcement officers everywhere, from a three-man department to a 3,000-man department," said David Bradford, director of the Northwestern University Center for Public Safety in Evanston. "[They] may not have a public policy announcement saying that [they] are actively going to engage in it, but just about every police officer is trained in and is going to employ it at some point or another."
In Evanston, police openly declared their plan of action after public officials expressed concern about a potentially violent summer ahead in light of an escalading feud between two rival factions with a history of gang-related activities.
The tipping point, police and community leaders say, came in early May when shots were fired at a playground located on the city's west side.
"We're talking about shooting off [guns] in the middle of the day at a playground with toddlers on it," said Evanston Police Chief Richard Eddington. "We've broken through a line of what is acceptable."
In response, Eddington announced in May at a Fifth Ward meeting that his department was going to step up "stop-and-frisk" efforts to help rid illegal firearms from the streets. He said officers intend to focus on identified gang members.
"This is a tactic I have been reluctant to use," Eddington told the BGA. "I know people who haven't done anything wrong are going to get stopped and frisked. … I don't know that I have a choice right now. I have to run this risk to reduce the number of firearm-related crimes."
While Evanston's bold announcement is unusual, it is not the only major local police force relying on some variation of "stop-and-frisk" to do its job.
The BGA contacted 10 Chicago suburbs and found that every police department utilizes the strategy in some form or another. Those departments include Arlington Heights, Aurora, Elgin, Joliet, Naperville, Oak Lawn, Orland Park, Schaumburg, Tinley Park and Waukegan.
Law enforcement officials told the BGA that "stop-and-frisk" has been around for decades and that officers are trained to employ the technique when the circumstances are right. (Some officers refer to the encounters as "Terry stops," named after the U.S. Supreme Court decision Terry v. Ohio, which first legitimized the "stop-and-frisk" practice in the late 1960s.)
"Our officers are expected to do it at the right time and right place if they can reasonably articulate it," said Tim McCarthy, chief of police in Orland Park. "To walk away wouldn't be doing your job."
When executed properly, "stop-and-frisk" is considered an effective and necessary tool for preventing crime and protecting officers, a number of local police chiefs said.
"When you say 'stop-and-frisk' everyone gets the notion that cops are going to come and pat everyone down," said Joliet Police Chief Michael Trafton. "But we can't do that. That's not the way it works."
According to state statute, police officers "may stop any person in a public place for a reasonable period of time when the officer reasonably infers from the circumstances that the person is committing, is about to commit or has committed an offense." If the officer feels in danger and has reasonable suspicion the person is armed, he or she can then pat down the person's outer clothing for weapons.
The threshold for conducting a "Terry stop" is less than "probable cause" -- the legal standard needed for making an arrest, according to Adam Schwartz, a senior staff attorney at the American Civil Liberties Union of Illinois.
Criminal justice and law experts told the BGA the use of "stop-and-frisk" as a blanket strategy raises several red flags. One concern is that officers, left to their own discretion, may be stopping people for reasons that are questionable.
Some opponents also argue the practice infringes on privacy rights secured by the Fourth Amendment, which protects individuals from unreasonable searches and seizures.
Among the most scrutinized "stop-and-frisk" programs is the one implemented in New York City.
Mayor Michael Bloomberg and Police Commissioner Raymond Kelly adamantly defend their aggressive approach and say it has dramatically reduced the city's homicide rate. In 2012, the city recorded 419 murders, which was a 19 percent drop from the year before and the department's lowest homicide count in more than 50 years, according to New York City Police Department documents.
Recently, a federal judge ruled the tactics of the New York Police Department violated the constitutional rights of minorities and called for greater monitoring of the program. New York is appealing that ruling.
Delores Jones-Brown, a professor at the John Jay College Center on Race, Crime and Justice in New York City, researched NYPD records from 2003 to 2012 and found that nearly 88 percent of people stopped were African American or Latino.
During that same time period, in nearly 90 percent of all stops (regardless of the person's race), the suspected criminal was innocent, Jones-Brown's research found.
As a result, relations between the police and minority communities, which are an ongoing challenge, become even more strained, she adds.
"What we're finding in New York is when you intimidate everyone in the community then people aren't willing to cooperate with you to find the ones that are directly responsible," Jones-Brown said.
Craig Futterman, a clinical professor of law at the University of Chicago who is researching "stop-and-frisk" in Chicago, has found many of the same issues here, although he said it's difficult to analyze the data because the Chicago Police Department does not maintain the same level of documentation that is required of the NYPD.
CPD officers "do create certain reports that could be used to track the incidents of ['stop-and-frisk'] but they're kept imperfectly and not systemically," Futterman said.
In Illinois, traffic stop information -- including the race of the driver and the reason for the stop – must be recorded pursuant to a racial profiling law, but no such requirement exists for sidewalk stops.
"As a result, what different police agencies do can be haphazard when information is recorded and not recorded because there are no state laws that govern or require it," Futterman said.
Overall, there's not a large difference in practice from Chicago to New York, just that in New York public officials have been more vocal about "stop-and-frisk", Futterman said.
"In New York, they've been far more transparent," he said. "In New York, they say we think this a good and sound police practice. Whereas in Chicago, we're doing it, but we're not making the same kind of public announcement about it, although it may be just as pervasive."
Evanston, a racially diverse community with a rich history of civil rights activism, has been supportive of its police chief's accelerated "stop-and-frisk" policy and many residents are hopeful that it will help curb violence, according to public officials.
"We've had no complaints and this is Evanston, home of civil liberties," said Mayor Elizabeth Tisdahl. "I am a card-carrying member of the ACLU, but we needed to do this and we need to keep our children safe."
Police recently arrested a teen with a loaded handgun and attributed it to the force's "stop-and-frisk" strategy.
By making its strategy public, more eyes will likely be watching Evanston as the program unfolds, and citizens may start to question whether police are stopping people for the right reasons.
The ACLU of Illinois recommends Evanston police officers thoroughly document each "stop-and-frisk" occurrence and that a supervisor reads each record to ensure the procedure was done properly with enough facts to justify the suspicion.
The ACLU also said the department should run a statistical analysis of the data on a periodical basis and then make that information available to the public.
Arthur Lurigio, a professor of criminal justice and psychology at Loyola University Chicago, said the Evanston police are tasked with a "tall order."
Ultimately, he said, the issue comes down to this question: "How far would you like the government to go to protect your safety at the risk of encroaching on your constitutional rights?"
This story was written and reported by the Better Government Association's Katie Drews. She can be reached at kdrews@bettergov.org or (312) 821-9027.
Help the BGA shine a light on government and hold public officials accountable by becoming a member, contributor or tipster. Details at bettergov.org.
Before You Go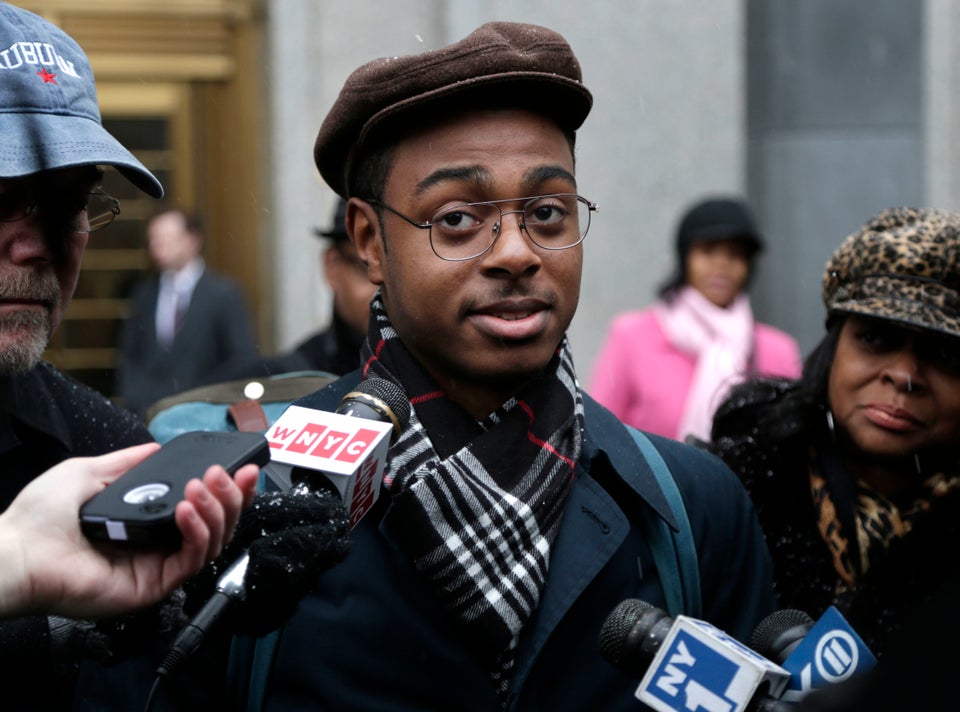 Stop And Frisk Goes On Trial In NYC
Popular in the Community