Since the earliest days of artistic creation, the nude form has provided endless aesthetic inspiration to those working with camera, paint or pen. Back in the day, a scandalous representation like Francisco Goya's "The Nude Maja" could keep art lovers hot and bothered for days. In the post-internet age, you're going to need some more nudes.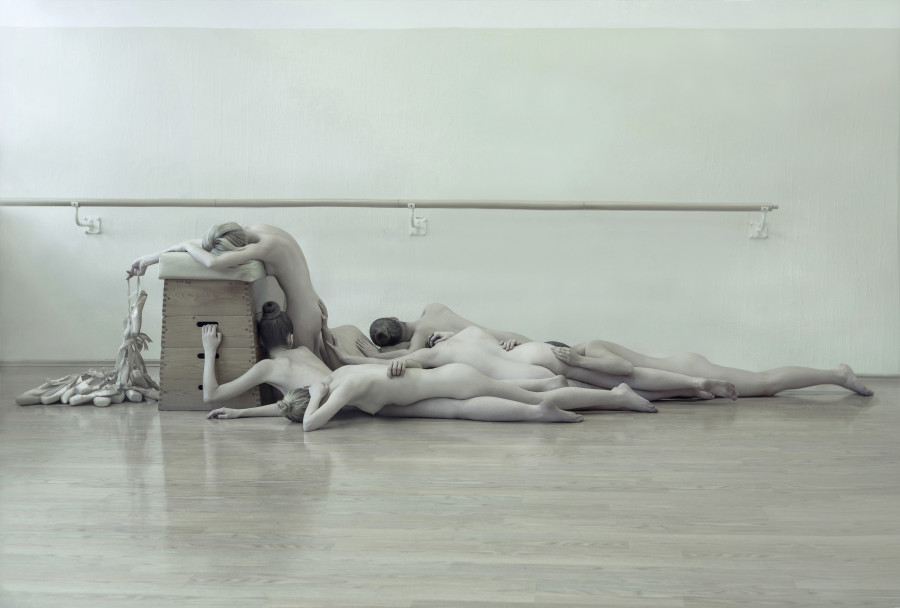 Enter: Evelyn Bencicova. The 21-year-old photographer, born in Bratislava and based in Berlin, takes photographs with the drama of Theodore Gericault's "Raft of the Medusa" and the dark eroticism of Salvador Dali's "Voluptuous Death," if designed to get voted up many a time on Reddit.
We're not quite sure what to call what we're looking at here, so we'll call it "the nude pile." In fancy terms, pallid, undressed forms converge into contorted amalgamations expressing a combination of togetherness and isolation. In not so fancy terms, nude pile. Bratislava piles on nudes on nudes on nudes, in such ambiguous positions it's hard to tell if they're engaged in an orgy or a post-apocalyptic nap.
We're somewhat hypnotized by Bencicova's surreal human-scapes and their particular brand of spooky-sexy that's so very hot right now. We're not quite sure if "nude piles" have what it takes to be the next big art trend, but we can say with certainty we could imagine many other far worse kinds of piles. Let us know your thoughts on the NSFW visual feast in the comments.
REAL LIFE. REAL NEWS. REAL VOICES.
Help us tell more of the stories that matter from voices that too often remain unheard.
BEFORE YOU GO
PHOTO GALLERY
Allan Teger's Bodyscape Photographs