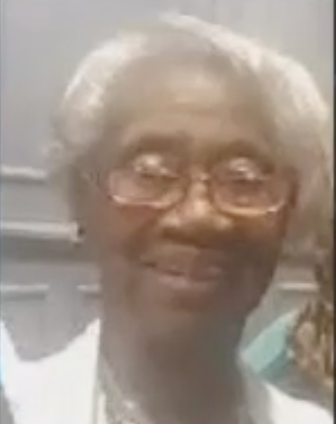 Employees at a gas station in Charlotte, North Carolina, denied 89-year-old Evelyn Redic use of their bathroom last week, which led to Redic urinating on a patch of grass nearby.
Redic was riding home from church in a church van when it suddenly got a flat tire near a Shell/Circle K store. While waiting for the tire to get fixed, Redic felt the call of nature, according to local station WBTV.
Redic found the June 24 incident humiliating, according to granddaughter Katossa Glover.
"She said 'I have never been so embarrassed,'" Glover told the station, and mentioned that the incident reminded her of the days of Jim Crow.
When Redic was growing up, she was forbidden from using certain bathrooms because of her skin color.
"People are tired of being mistreated," Glover said, "and a woman who has been here since 1929, who has gone through that, will not experience that in 2018 without the community fighting."
Redic's story went viral after Glover made a Facebook post about the incident.
The reaction was enough to inspire Mecklenburg County Commissioner Vilma Leake to reach out to the gas station on Thursday.
A clerk told her "We can't say anything," she told WBTV.
Leake said people should not get gas at the station until the issue is resolved.
"She's a human being and they are human," Leake said. "That is out of the ordinary to say no to somebody that age."
A gas station employee who asked not to be identified told HuffPost the incident has been blown out of proportion. He said the gas station is only for employees for insurance reasons and said that's been the case for 10 years.
The employee said the bathroom is in an area where only employees are allowed and if the woman had fallen, "We would have been liable."
Circle K later released a statement to HuffPost apologizing for "any inconvenience" Redic experienced.
"Circle K is aware of the incident last week at one of its stores in Charlotte, North Carolina and we have looked into it thoroughly," the statement read. "First, we want Ms. Redic to know that we are sincerely sorry that her visit to our store caused her any inconvenience. Unfortunately, Ms. Redic was at one of our small kiosk stations that does not have a restroom accessible to the public."
The company added: "Please know that the majority of our locations in Charlotte are equipped with easily accessible public restrooms and many other amenities for our visitors. We welcome Ms. Redic to one of these locations. Please also know that at Circle K, we take great pride in the partnership we have with the Charlotte community and we plan to continue down this path."
Mecklenburg County officials told the station that as long as the station has a restroom for employees, the owner has the right to decide who else can use the facilities.
Redic's family said they understand, but believe an 89-year-old woman should be given an exception.
Things might get easier in the future.
On Jan. 1, 2019, all new gas stations in North Carolina must allow customers to use their restrooms.
This story has been updated with a statement from Circle K.
Popular in the Community