Well, this turned out to be anything but a train wreck.
But it wasn't just any provocative number.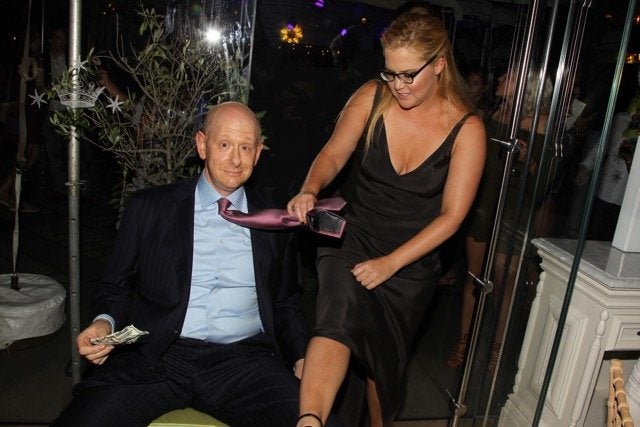 The comedienne promised it to be "disappointing" and for the funds to support the National Multiple Sclerosis (MS) Society, according to Crowdrise, the group that organized the campaign. While she certainly delivered on the latter, her smooth moves were hardly a letdown.
"It was as great as you might imagine and not at all disappointing," Adam Fein, the raffle winner and CEO of Drug Channels Institute, said in a statement.
He vowed to match donations up to $5,000.
But don't expect Schumer to be busting out "the swim" again anytime soon.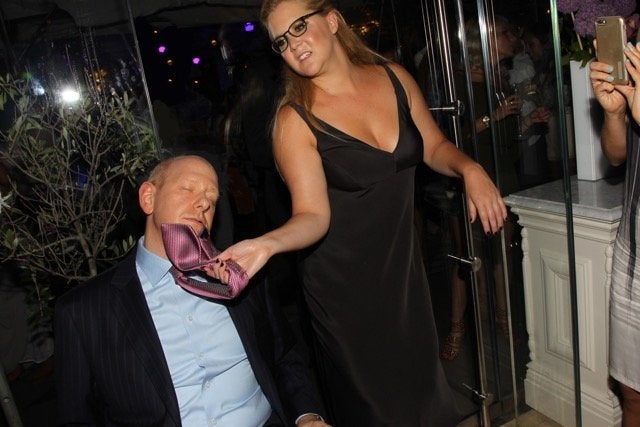 The actress was inspired to get involved in this fundraiser because of her personal connection to MS. Her father was diagnosed with the condition when she was a child -- that fact was included as part of the story line in "Trainwreck," according to a press release.
And while Fein is eager to donate his money after this "life-changing" experience, he would like someone to remind Schumer that she still owes him change from his $20 tip.
Learn more about the MS fundraiser and how you can get involved here or donate through the Crowdrise widget below.
CLARIFICATION: This post has been updated to reflect the amount of money raised for the National Multiple Sclerosis Society.
Related
Popular in the Community