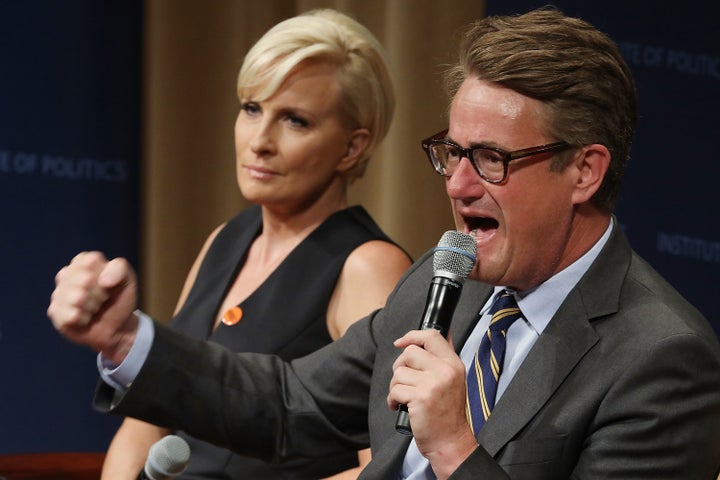 Talking recently about the anarchists who beat up rightwingers at a demonstration at Berkeley, Joe Scarborough blustered and Mika shook her head about "snowflakes" who didn't understand the concept of free speech. The morning coffee klatch invoked the names of Condi Rice and Christine Lagarde as commencement speakers who never got to speak ― and wasn't it horrible?
Well, even smart people can ask dumb questions.
I've done hundreds of public talks of all kinds, including after-dinner speeches and keynote addresses for international conferences, and the whole uproar about commencement speakers being uninvited is deeply disappointing because the discussion is so off-base.
Condoleezza Rice ― and every other high-profile speaker ― is free to speak about her beliefs, her past, her hopes and dreams, her view of domestic and foreign affairs, anywhere she wants to. She's a public figure and can appear on TV talk shows, can publish op-ed pieces, blogs, essays, and books.
But the First Amendment doesn't say anything about people who are invited to speak somewhere and paid to do so. It specifically refers to government intervention in individual expression. That doesn't happen in her case or in any other case where a speaker is controversial for whatever reason and campus protests flare up.

Just as foolish as invoking "free speech" is the sententious moralizing about how students should be open to a free expression of ideas. The Washington Post editorial board isn't alone in taking that tack, but are they for real? After four years of college, you don't want a lecture in the middle of a grueling, dull, long ceremony in the heat ― and you shouldn't get one.
Commencement speeches aren't seminars or workshops with Q&A. They're supposed to be inspiring and entertaining. Funny, if possible. They're throwaway, forgettable, and a "moment's ornament," as Edith Wharton put it in another context. And that's okay, because graduation is about transitions, about moving on, about celebration. The ceremony itself isn't an intellectual milestone for anyone involved, it's not meant to go down in history, and the speaker isn't Moses descended from the mountaintop.
Academic freedom doesn't suffer and nobody's rights are infringed upon if someone gets invited at a very hefty fee to speak to a graduating class of students and then gets uninvited. Free exchange of ideas? The only true exchange is the publicity the high-profile speaker provides the university, and the check the university offers in return.
You'd think Joe, Mika, and their crew would understand something that basic.
Popular in the Community